ROBERT SYDNEY CHALLANDS 1879–1962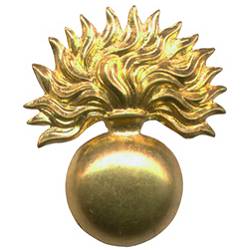 Born 30th September 1879, Nottingham
Married 17th September 1912 to Frances Irene Cursham, sister of Francis and Curzon Cursham. Daughter Margaret (married name Dowling) born 4th June 1914
Died 5th February 1962 at Hurworth-on-Tees in Darlington
1881 Census
Age 1, living on Standard Hill, Lenton Road, The Park, Nottingham with father Richard 39, a lace manufacturer originally from Bottesford, mother Sarah Goodwin 35 from Gamston, six sisters, Florence 15, Annie 14, Emma 12, Beatrice 11, Nora 3, and Kate 5 and one brother, Richard 9.
1891 Census
The family were living at Clumber Drive, The Park, Nottingham.
Education
Malvern College, playing cricket for them 1898-1899
October 1899 Emmanuel College, Cambridge.
Enlisted with University Officer Training Corps.
M.A. 1906
1901 Census
Visitor in Hampstead, home of sister and brother in law.
1911 Census
Living alone in Hampstead, working as a qualified Chartered Accountant
Parents living on Clumber Crescent, The Park, Nottingham.
Military Service
Rank: Acting Captain at end of WWI service, formerly Lieutenant
Military Unit: Grenadier Guards , previously Queen's Own Worcestershire Hussars (up to April 1918)
19.7.15:  Promoted 2nd Lieutenant, 2/1st Queen's Own Worcestshire Hussars (Gazette entry 23rd August 1915, 2nd Lieutenant). The 2/1st Q.O. was stationed in the U.K. for most of the war. The unit moved to Dublin in April 1918 where it stayed until the end of the war.
1.6.16:     Lieutenant 2/1st Queens Own Worcestershire Hussars
5.6.17:     Acting captain 2/1st Queens Own Worcestershire Hussars
10.3.18:   Letter from the Colonel commanding the Grenadier Guards to the War Office stating he would be glad to give him a commission in the Special Reserves, subject to approval.
5.4.18:     Lt. Challands seen at regimental quarters of Grenadier Guards in London and recommended for a commission in the Special Reserves
8.4.18:    Medical examination papers signed by Major Taylor, R.A.M.C. at Richmond Barracks, Dublin (home of Worcester Yeomanry from April 1918) certifying his fitness for a commission in the Grenadier Guards. He was given a character reference from Price Waterhouse, chartered accountants in London signed 1.4.1918. His examination included the following details:
Height: 5ft 11ins.Weight: 160lbs. Chest: max 38ins, min 34ins
Parents address: Holme Pierrepont
16.4.18:    Appointed to Grenadier Guards
26.10.18:  Acting Captain, Grenadier Guards, eligible for rank of Captain on resignation
1.11.18:     5th (reserve) Bn., Grenadier Guards
29.4.19:   1st Bn., Grenadier Guards, relinquished acting rank of Captain and granted right to rank of Captain
He is registered on the 1918 Absent Voters list for Holme Pierrepont as Lt. No 6 Company, 5th Bn, Grenadier Guards. Previously 2nd Lt, Worcs Yeomanry.
Request for transfer of commission from 2/1st Worcs. (The Queen's Own Worcs. Hussars) Yeomanry to Grenadier Guards.
He had held rank of Lieutenant from 1st June 1916 and acting Captain from 5th June 1917.
It is not clear from available records when or where Robert Challands served abroad. He received the British War and Victory medals, confirming that he served in a theatre of war. He served initially with the 2/1st Queens Own Worcestershire Hussars (Worcestershire Yeomanry) who were stationed in the U.K. for the duration.  From April 1918 he was with the 5th (reserves) Grenadier Guards, also stationed in the U.K. It is suggested that he was drafted from one or both of these units at some point during 1914-1918 to serve in a theatre of war. His military records, held at the National Archives, do not provide any information on his service abroad.
Medals Awarded
British War and Victory
Gazette 29th April 1918 reads:
FOOT GUARDS. G. Gds.—Robert Sydney Challands, from Lt. (actg. Capt.) Yeo:, T.F., to be Lt. 16th Apr. 1918, with seniority from 6th Aug. 1917, next below Lt. P. Boddington.
Other information
He was able to attend the funeral of his brother-in-law, Francis Cursham in August 1918. His unit was stationed in Dublin at the time.
Still serving with the Grenadier Guards 18.10.1927
1921 Census
Address: Hurworth on Tees, Durham
Employment: Chartered Accountant, Price Waterhouse
Household: wife Irene, daughter Margaret, father in law, Harry Cursham, insurance manager, mother in law Frances, cook Ida Black, nurse Emily McNeil
1939 Register
Address: The Green, Darlington, County Durham
Occupation: chartered accountant
Household: living with wife, described as Irene (Cursham), Emma Harrison (born 1868) and sisters Beatrice and Nora (incapacitated)
He served with the Durham Home Guard, 20th Battalion, between 14th May 1940 and 31st December 1945.
Robert's parents and two sisters, Nora and Beatrice, are buried in St Edmund's Churchyard, Holme Pierrepont.
Nottm Evening Post 17 September 1912