CURZON CURSHAM 1887–1981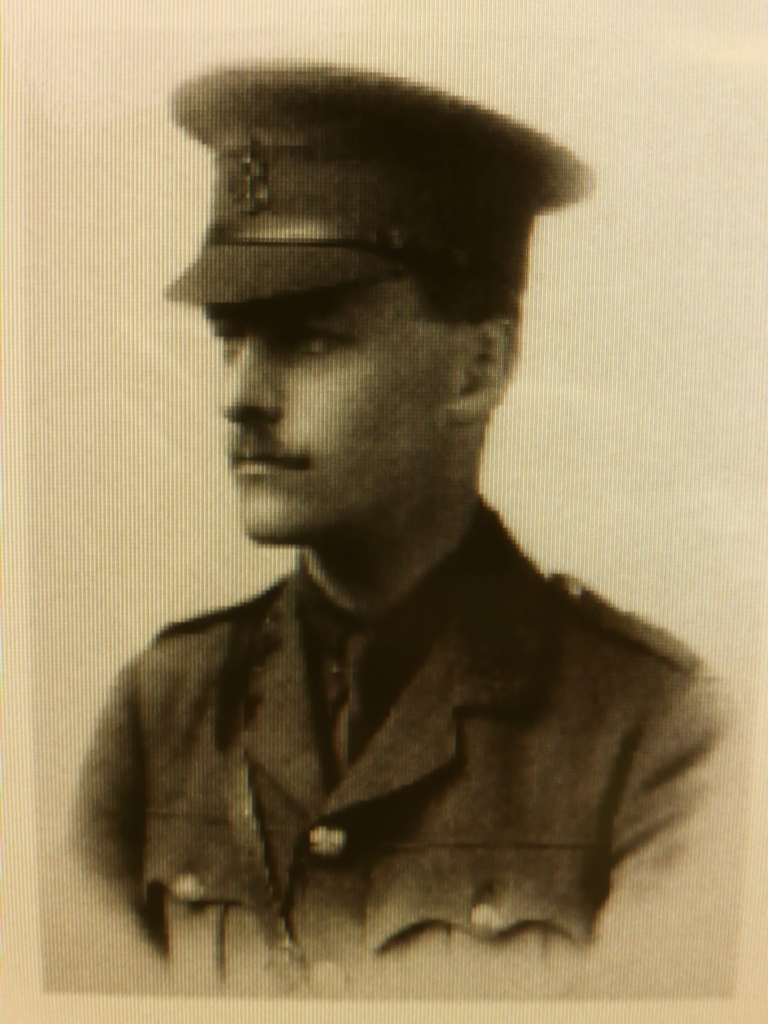 Photographs courtesy of the family
Born 1st July 1897 in Wilford, Nottingham
Married in 1919 to Sheila Moorhouse Davies in Dublin, son John born 1929
Died 17th June 1981. Buried at St Edmund's Church cemetery, Holme Pierrepont, in the same grave as his wife (died 23rd September 1968).
1891 Census
Age 2  living at Grove Avenue, Nottingham with father Henry 31, district manager Union Assurance Society, mother Frances 27 née Rawson, sister Frances 5 and younger brother Francis 3. They have a cook, Mary Thompson, a nurse, Elizabeth Simpson and a domestic servant, Sarah Daniel.
1901 Census
Aged 13. He and his brother Francis were pupils at a grammar school in Ipswich run by a member of the family. He then followed in his father's footsteps by attending Repton School from 1901 until 1906. His parents had moved to The Firs, Holme Pierrepont by this time.
1911 Census
Age 23 a law student residing at Ingram House, Residential Club, Stockwell Road, London, a residential club for men with 208 rooms and recreational facilities including a rifle range.
In October 1911 Curzon Cursham was admitted as a solicitor and became a member of Bernard Wright's practice in Nottingham. Members of the Cursham family had been solicitors or Church incumbents in Nottinghamshire since the 18th century. His maternal grandfather F G Rawson had also been in the legal profession.
Military Service:
Rank: Lieutenant
Military Unit: 2/8th Bn, The Sherwood Foresters, 178th Brigade, 59th (North Midland) Division, then Machine Gun Corps
He was commissioned 2nd Lieutenant 2/8th Bn. Notts & Derby Regiment (The Sherwood Foresters) on 12th November 1914, promoted to Lieutenant in July 1916 and seconded to the Machine Gun Corps in January 1918. He served in England from 1914 until April 1916; with his brother Francis he was present in Dublin during the Easter rising in 1916 and then served in France from 1917 to February 1919.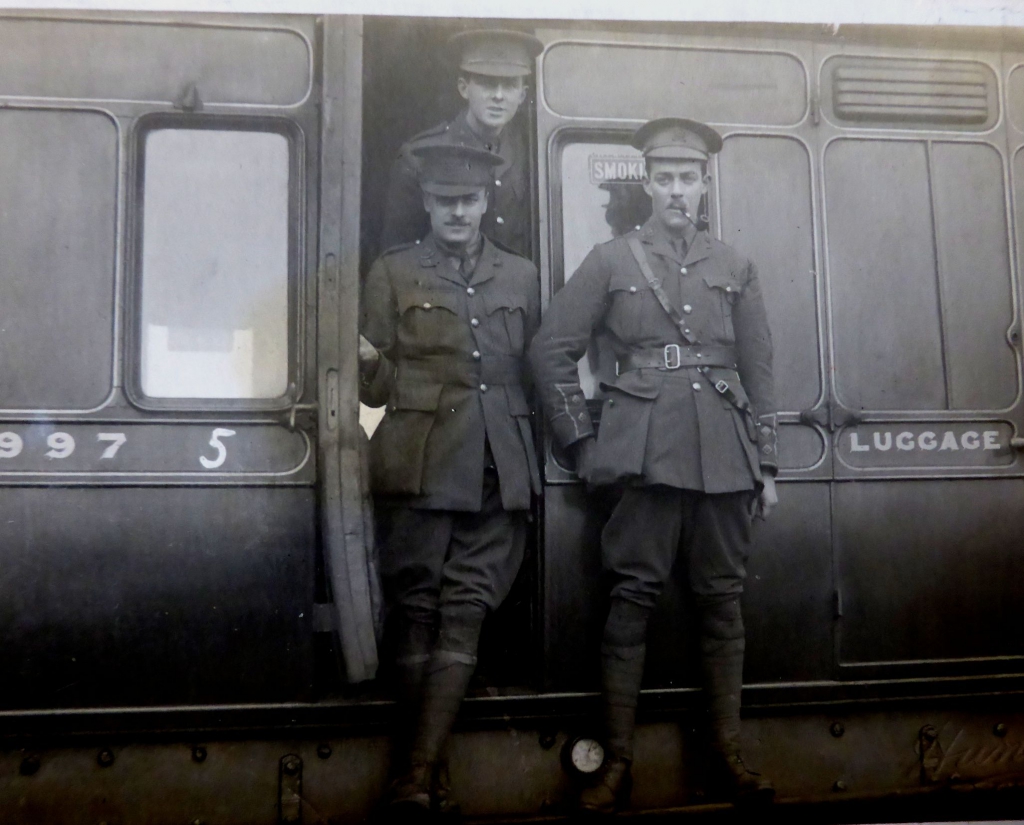 Curzon Curshaw with C P Elliott and T B Lawson
Medals Awarded
British War and Victory
1921 Census
Address: Clare Valley, The Park, Nottm.
Employment: Solicitor
Household: wife Sheila, servant Evana Pepper
1939 Register
Address: The Firs, Holme Pierrepont, Notts.
Occupation: solicitor
Household: living with wife Sheila
Other information
Curzon Cursham was living in The Park, Nottingham during the 1920s.
He became a partner in the firm Messrs Bernard Wright & Cursham and is named as the tenant of The Firs, Holme Pierrepont in the 1941 Holme Pierrepont Estate sale brochure.
His father Harry had been an impressive athlete at Nottingham Boys High School and at Repton. He played football for England (eight caps) and Notts County, for whom he scored the record number of goals (49) in the FA cup between 1887 and 1897. He remains today (2016) the current top goal scorer in the FA cup. He scored 208 goals for Notts County between 1887-88 and 1890-91.