OSWALD BOLTON 1895-1960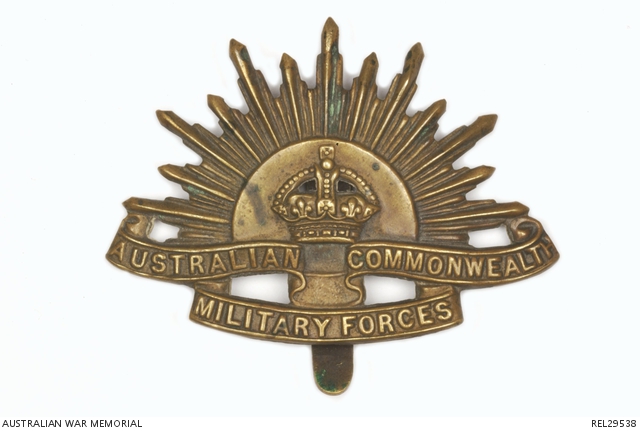 Born 16th September 1895 in Scissett, Yorkshire
Brother of Cecil
Married Lillian Amy Leete in 1918 in Melbourne, Australia
Children: Lancelot Leete Bolton born 10th March 1919, Douglas Turner Bolton born 7th July 1921 in Melbourne, Victoria
Died 1960, age 64
1901 Census
Age 5, living at 10 Winfield Place, All Saints, Leeds with father Joe, joiner and carpenter, mother Sarah and five siblings: Adelaide 16, Fred 14, grocer's errand boy, Clara 12, Mabel 8 and Oswald 6.
1910
On 26th July 1910 Oswald was saved from drowning by John Hainsworth (Jack) Barry, after he had fallen into the River Trent at Radcliffe on Trent. An item in the Nottingham Evening Post of 27th July 1910 praises Jack's courageous rescue and hopes that his actions will be brought to the notice of the authorities. It is probable that the rescue took place in the Wharf Lane ferry area as the item mentions a boat landing.
Jack was awarded the Royal Humane Society's Certificate for saving Oswald's Life. He was also presented with a gold medal subscribed for by people in the village.
An item in the Nottingham Evening Post of Thurs 28 July 1910 states that 'Oswald Bolton, the youth who was pluckily rescued from the Trent on Tuesday, had arranged to leave for Canada yesterday'.
Oswald, 15, left two days after his rescue as he is listed as sailing from Liverpool to Quebec on the 'Tunisian' on 28th July 1910 and arriving in Montreal on 5th August. He went to join his elder brother Frederick who emigrated to Quebec on the 'Victorian' on 20th May 1910. Oswald is listed as 'going to join 'brother farmer' in Preston, Ontario. His occupation is given as ironmonger and his intended occupation as farmer.
1911 Census
Oswald is still in Canada. His father Joe, clerk of works, County Council, mother Sarah and his siblings Clara 22, Mabel 18, cashier at a skating rink, Cecil 12, at school, and Joe 6 are living in a house with five rooms on Lorne Grove, Radcliffe on Trent.  Joe and Sarah are recorded as having had eleven children, of whom four had died.
On September 6th 1911 Oswald's father Joe, still a clerk of works for the council, was killed in a motor cycle accident. His death certificate states that he died in Mansfield Accident Hospital from 'Injuries accidentally received by being thrown from a Motor Cycle owing to a wheel coming off a side car due to a fault in the axle of the wheel'. An inquest was held on 8th September 1911.
At some point before July 1914 Oswald returned home, although his date of return is unknown. It is possible that he returned following his father's death in 1911.
On 10th March 1914 Oswald's brother Cecil, 16, sailed to Melbourne, Australia from London Tilbury on the ship 'Port Macquarie'. His occupation was given as farm student.
Oswald, 19, also emigrated to Australia with his widowed mother Sarah and his brother Joe, 7, before the outbreak of the war. They travelled to Melbourne on the Port Lincoln from Tilbury on 9th July 1914. Cecil was still in Australia at this time. Like Cecil, Oswald's occupation was given as farm student. One year before this, in July 1913, John Ould and Charles Paine left Radcliffe on the Port Lincoln to become famers in Melbourne (see Roll of Honour). It is possible that Cecil and Oswald were in contact with them.
In August 1918 Oswald enlisted in the Australian Imperial Force.
Military Service
Rank: Private
Service Number: 2007
Military Unit: 3rd District Guard, Home Service, Australian Imperial Force
Attested 14th August 1918 in Melbourne: Private 2007, Australian Imperial Force, 3rd District Guard, Home Service. Height 5ft 7½ ins; weight 140 lbs; chest 33-35½ ins; complexion fair; eyes blue; hair fair; religion Church of England; occupation clerk; next of kin: mother, Mrs Sarah Bolton, 1 Waterloo Place, Richmond, Victoria. A note states 'Fit for Home Service as to sight'
On his attestation paper he states that he previously served for 2 weeks in the Australian Imperial Force and that he was rejected unfit due to a varicocele
14.8.18 to 10.10.18: D Company; 10.10.18 to 11.11.18 B Company
15.9.18: Domain Camp. 1: Absent from parade 6.30 pm; 2: Absent from parade 6.45 pm. 7 days C.C. (confined to camp)
2.11.18: Disobedience of orders. 7 days C.C.
11.11.18: Discharged at own request; 90 days service
Re-attested on 15.11.18: Enlisted in the Citizen Forces.
6.3.19: Sgt
29.5.19: Sgt 1st Class
1.8.19: Staff/Sgt
1.7.20: Staff/Sgt 1st Class
16.9.20: Oswald writes to the District Finance Officer, 3rd Military District requesting to be demobilised on the grounds of ill-health:
'Sir, I hereby make application to be demobilised on the grounds of ill-health. I have suffered in health considerably for some time and am led to believe unless I am relieved of office work my health will be greatly impaired. Medical certificate herewith. O. Bolton, S/Sgt, Gratuity Section'.
The medical certificate supplied states: 'S/Sgt Bolton is complaining of flatulence & indigestion with constipation. He needs active exercise and a sedentary occupation is not advisable.'
A note written on his letter by the authorities on 17.9.20 states: 'S/Sgt Bolton is not a Ret. Soldier. Discharge on 22.9.20 "medically unfit – not due to misconduct". Pay Deferred pay & Demobilization leave.'
20.9.20: Kit found to be in order with exception of 1 hat issued on 20.11.18: value 7 shillings 6d (38p); depreciation 5 shillings 7d (28p); deduction from pay 1 shilling 11d (10p)
16.10.20: Discharged
Medals Awarded: Ineligible for campaign medals as served in Australia
In a letter to the Officer in Charge, Base records, dated 11 October 1927, Oswald requests the discharge papers for the time he was in the Australian Imperial Force at Broadmeadow camp, prior to his service in the 3rd District Guard. He states that he was only in the service for 3 or 4 weeks, having been discharged on or about 22nd or 23rd November 1916. The reply to his letter states that no record of his enlistment in the AIF can be traced prior to 14th August 1918 when he was accepted for Home Service.
Other Information
Oswald and his mother Sarah appear on the electoral roll for Melbourne in 1916, living at 1 Waterloo Place, Richmond. Oswald's occupation is given as storeman and his mother's as home duties. Oswald married Lillian Amy Leete in 1918. By 1919 Oswald is living at 5 Abinger Street, Richmond with his wife. He is a clerk. His mother Sarah is still at 1 Waterloo Place.
In 1927 Oswald, a coach painter, and Lillian are living at 32 Mercil Road. His mother Sarah is living at 22 Mercil Road with her son Joe Everard Douglas Bolton, a motor assembler. The Bolton families continued to live close to each other on Mercil Road for many years.
In 1942 Sarah is still living at 22 Mercil Road with her son Joe Everard Douglas Bolton, a storeman. Also living there is May Bolton. Oswald, a painter, is living at 34 Mercil Road with Lancelot Leete Bolton, a clerk. His wife Lilian is at 26 Mercil Road.
Sarah's name does not appear on any later electoral rolls but it has not been possible to determine her date of death.
Oswald, Lilian and Lancelot and Gloria are living at 34 Mercil Road in 1954. Oswald died in 1960, age 64.
In 1980 his brother Joe and wife May are living at 97 Scotch Parade, Chelsea, Victoria. There are no further entries in the electoral rolls for Joe and May.
Oswald's elder brother Frederick enlisted in the Canadian Overseas Expeditionary Force on 15th January 1915. On his attestation paper he states that he has previously served for six months in the 29th Infantry Battalion (R.F.L.?). He then re-enlisted on 18th February 1918 in the Active Militia of Canada, stating on his attestation paper that he has previously served for 2 years 10 months with the 1st Field Company, Canadian Expeditionary Force, and that he was discharged on compassionate grounds.
Reasons for inclusion on Radcliffe on Trent Roll of Honour
Lived in Radcliffe on Trent