CECIL ARTHUR REGINALD BOLTON
1898-1918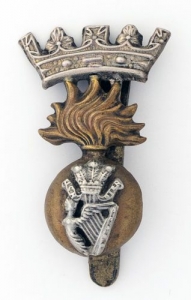 Born April 1898 in Leeds
Brother of Oswald
Killed in action 21st March 1918
Commemorated on Pozieres Memorial, Panel 76 and 77, Pozieres, Departement de la Somme, Picardie, France. Not Commemorated on Radcliffe on Trent War Memorial.
1901 Census
Age 3 living at 10 Winfield Place, All Saints, Leeds with father Joe, a joiner and carpenter, mother Sarah and five siblings: Adelaide 16, Fred 14, grocer's errand boy, Clara 12, Mabel 8 and Oswald 6.
1911 Census
Age 13, living in a house with five rooms on Lorne Grove, Radcliffe on Trent with father Joe, clerk of works, County Council, mother Sarah and his siblings as above.  At school in Radcliffe. Joe and Sarah are recorded as having had eleven children, of whom four had died.
On September 6th 1911 Cecil's father Joe, still a clerk of works for the council, was killed in a motor cycle accident. His death certificate states that he died in Mansfield Accident Hospital from 'Injuries accidentally received by being thrown from a Motor Cycle owing to a wheel coming off a side car due to a fault in the axle of the wheel'. An inquest was held on 8th September 1911.
The Bolton family in Australia
Cecil's widowed mother emigrated to Australia with Cecil's brothers Oswald, nineteen, and Joe, seven, before the outbreak of the war. They travelled to Melbourne on the SS Port Lincoln from Tilbury on 9th July 1914. Cecil had already emigrated to Australia. Like Cecil, Oswald's occupation was given as farm student. In July 1913, John Ould and Charles Paine left Radcliffe on Trent and embarked on the SS Port Lincoln to become farmers in Melbourne (see their biographies). It is possible that Cecil was in contact with them – they had attended Radcliffe on Trent school together.
Cecil embarked on the transport Hororata, which left Australia on 27 Sept 1915, to enlist in England (information from a letter written by his mother to the Officer in Charge, Royal Irish Fusiliers, dated 21.10.20 – see below).
Military Service
Rank: Private
Service Number: 27566, previously 31909
Military Unit: 1st Battalion, The Princess Victoria's (Royal Irish Fusiliers), 108th Brigade, 36th (Ulster) Division, formerly West Yorks. Regiment and Durham Light Infantry
Theatre of War: France and Flanders, date of entry 15.12.17. Total war service abroad 3 months
Attested 6th May 1916, Leeds
Address: 11 Otter Street, Kirkstall Rd, Leeds (his sister Mrs Elsie Knapton's address)
Age: 18 years 1 month
Occupation: Leather trade
Height 5ft 5½ins, weight 126 lbs, chest 35ins
Next of kin: Mother, Mrs Sarah Bolton, 1 Waterloo Place, Church Street, Bridge Road, Richmond, Melbourne, Victoria, Australia
Military Service
23.5.1916: Mobilised, posted West Yorkshire Regiment
26.5.1916: Transferred Durham Light Infantry
26.8.1916: Rugeley Camp, forfeits eight days pay for overstaying pass on 4.8.16
26.9.1916: Transferred Training Reserves Battalion. Forfeits seven days pay
6.11.1916: Brocton Camp, Staffordshire. Admonished for overstaying his pass from 10.56 p.m. to 9. 05 a.m.
27.12.1916: Brocton Camp. Ten days confined to camp (C.C.) for overstaying pass
19.4.1917: Brocton Camp. Admonished for overstaying pass
28.4.1917: Transferred to 3rd Bn. Royal Irish Fusiliers
9.6.1917: Forfeits six days pay for overstaying pass on 31.5.17
30.11.1917: Admonished for overstaying pass.
13.12.1917: Disembarked France
17.12.1917: Posted 1st Bn. Royal Irish Fusiliers
21.3.1918: Missing, presumed dead
Medals Awarded: British War and Victory sent to his mother, Sarah Bolton, 1 Waterloo Place, off Church Street, Bridge Road, Richmond, Melbourne, Australia.
Go to WWI Timeline to see how this man's death is part of the wider story of the war.
The search for information
Cecil's service records include letters from Cecil's mother Sarah appealing to the Australian Red Cross and to the Officer in Charge of the Royal Irish Barracks in the hope of finding her missing son.
The following letter was sent to Mrs Bolton from the Australian Red Cross on 17th April 1919:
'Our London Agents have now forwarded us the following report in regard to the above named soldier who was reported missing on 21st March 1918. 
The Earl of Lucan Red Cross Society wrote to our Agents as follows:'
"We regret to say that in spite of our continued enquiries we have not yet been able to obtain any definite news of Pte Bolton.  The only report which we have received is the following from Pte P. Kelly 9871, 1st Royal Irish Fusiliers, A Co., Garrison Buffet, Dublin Barracks, which we fear is quite indefinite. 
He states: "I saw Pte Bolton wounded in the hand by shrapnel, about 11 am on 21st March 1918. He was taken back to the Dressing Station at Serracourt which was captured about 4 pm. I did not see him again.  He was 5ft 4in, fair, clean shaven".
The letter concludes 'Should we at a later date receive further information, same will be forwarded to you'.
On the 21st October 1920 Mrs Bolton, by now having had confirmation that Cecil was killed in action, appealed to the Officer in Charge, Victoria Barracks, Belfast about the level of pension and allowance she had been granted:
Dear Sir
I beg to submit my case to you hoping that justice will be done to me by calling your attention to it.
My son, the late Cecil Arthur Reginald Bolton, No. 27566, 1 Royal Irish Fusiliers, embarked on the Transport 'Hororata' which left Australia on the 27 Sep 1915 to enlist in England, which he did, & was killed in France 21st March 1918. He was the sole support of myself his widowed Mother & his young brother then aged ten yrs. I never received any allotment or separation allowance either for myself or boy all the time he was fighting for his country, although we were terribly in need of it. I kept on writing to the War Office & other places, but received no reply. At last after my boy had been dead over a year I was notified (that) a pension of five shillings a week had been granted to me, not one penny for the boy. A …. was granted me of ten pounds: an insult (to my) dead boy! The pension for Mothers, I understand, is 25/- per week & the gratuity should have (been) £15 per year for each year served. I never received the 1914-15 Star, or Dependants Badge, or any badge whatever. I am entitled to them, & will you kindly send pension & separation allowance for boy.
I would be very grateful to you if you would kindly look into things for me and set them right, as I cannot work. I had a terrible nervous breakdown when my poor boy was killed & have never been well since. I cannot understand why I was ignored all that time & you will agree with me it is time something was done for us, surely we are entitled to the same benefits as other dependants of fallen soldiers. He was our all, keeping the little Home going and providing for us as far as he possibly could. He lived as he died "A Brave Soldier", & I beg you to see that justice is done to his widowed Mother & orphan brother.
Trusting you will give this your earliest consideration & oblige
Yours hopefully
Mrs S. Bolton
Go to WWI letters to read more of the correspondence regarding her war pension.
Pension record
Documents were received from Paymaster for a pension on 12.3.19 citing Sarah Bolton, mother, as a dependant. The card states 'payable in Australia'. No details given of any payments made.
Other Information concerning the Bolton family
Sarah Bolton remained in Australia after the war.
Oswald and his mother Sarah appear on the electoral roll for Melbourne in 1916, living at 1 Waterloo Place, Richmond. Oswald's occupation is given as storeman and his mother's as home duties. Oswald married Lillian Amy Leete in 1918. By 1919 Oswald is living at 5 Abinger Street, Richmond with his wife. He is a clerk. His mother Sarah is still at 1 Waterloo Place.
In August 1918 Oswald enlisted in the Australian Imperial Force.
By 1927 Oswald, a coach painter, and Lillian are living at 32 Mercil Road. His mother Sarah is living at 22 Mercil Road with her son Joe Everard Douglas Bolton, a motor assembler. The Bolton families continued to live close to each other on Mercil Road for many years.
In 1942 Sarah is still living at 22 Mercil Road with her son Joe Everard Douglas Bolton, a storeman. Also living there is May Bolton. Oswald, a painter, is living at 34 Mercil Road with Lancelot Leete Bolton, a clerk. His wife Lilian is at 26 Mercil Road.
Sarah's name does not appear on any later electoral rolls but it has not been possible to determine her date of death.
Oswald died in 1960, age 64. In 1980 his brother Joe and May are living at 97 Scotch Parade, Chelsea, Victoria. There are no further entries in the electoral rolls for Joe and May.
Cecil's brother Frederick enlisted in the Canadian Overseas Expeditionary Force on 15th January 1915. On his attestation paper he states that he has previously served for six months in the 29 R.F.L. Infantry. He then re-enlisted on 18th February 1918 in the Active Militia of Canada, stating on his attestation paper that he has previously served for 2 years 10 months with the 1st Field Company, Canadian Expeditionary Force, and that he was discharged on compassionate grounds.
Reasons for inclusion on Radcliffe on Trent Roll of Honour
Lived in Radcliffe on Trent and attended the local school.