GEORGE TODD 1883–1947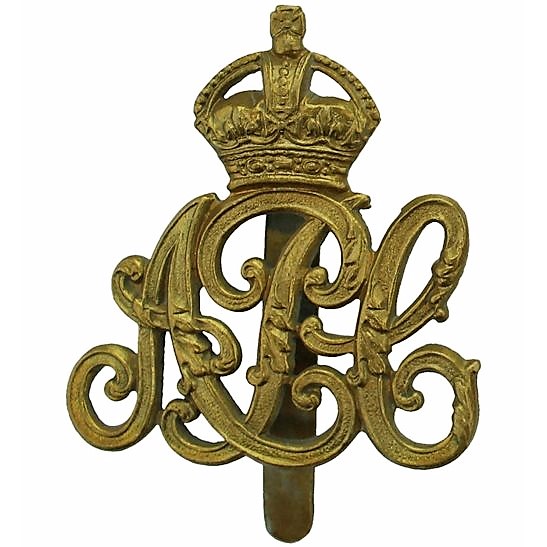 Brother of Albert, Arthur, Bertie and Percy Todd
Born 21st May 1883, Radcliffe on Trent
Baptised 5th April 1885 St Mary's Church, Radcliffe on Trent
Married 24th December 1906 to Emily Wildbore in Radcliffe on Trent. Children: Daisy born 20th April 1907 and Elsie born 1912. Second marriage in 1938 to Beatrice Ellen Tootell, Basford district
Died 1st May 1947
1891 Census
Age 7, living on Cropwell Road, Radcliffe on Trent with father William 42, a railway signalman, mother Harriet 33 and siblings John 14, Sabina 12, Walter 9, Percy 5 and Albert 3.
1901 Census
Age 17, a railway clerk, living at the Harlequin, Radcliffe on Trent, with parents William and Harriet and siblings Sabina 22, shopkeeper (grocer), Walter 19, railway porter, Percy 17, errand boy, Albert 13, butcher's boy, Bertie 9, Dorothy 7, Emma 5, Annie 3 and Arthur 2.
1911 Census
Age twenty-seven, a law clerk, married and living at the Harlequin with father William, a railway signalman, mother Harriet, fifty-six and siblings Sabina, Albert, Dorothy Mary, Emma Ada, Florence Annie and Arthur Edward. Albert's occupation was given as plumber's labourer and all three younger sisters' as dressmaker's apprentices. Their brother Bertie was a regular soldier. The house had six rooms. On the night of the census George's wife Emily and their daughter Daisy aged three were visiting her parents Frederick and Sarah Wildbore who were living in one of the  staff cottages at Notts County Asylum, Saxondale, Radcliffe on Trent, where Frederick was Head Male Attendant.
Military Service
Rank: Private
Service Number: 15382 (Army Pay Corps), 90502 (Sherwood Foresters),
Military Unit: Army Pay Corps, previously The Sherwood Foresters
Theatre of War: Military record indicates he remained in the U.K. and therefore did not enter a theatre of war
Enlisted 24.6.16 at North Church Street, Nottingham; service from 21.7.17
18.9.16 Medical History form: Age 33 years 120 days; occupation: assistant managing clerk; height 5ft 6 ins; weight 119 lbs; chest 34 ins; range of expansion 2 ins; teeth good; defective vision, 6/60: glasses. Category Cii (not sufficient to cause rejection)
21.7.17: Joined Sherwood Foresters Depot, Derby, Private 90502
24.7.17: Posted Army Pay Corps, Nottingham, Private 15382
17.11.17: From Information form completed by George prior to Medical Board: Qualifications in civil life: 12 years legal experience; managing clerk, 10 years; employer: Messrs Lorne & Jackson, 32 King Street, Nottingham, solicitors.
21.11.17: Medical Board prior to transfer to class W of the Reserve: Height 5 ft 7 ins, hair dark brown, eyes blue, scar top lip (right), complexion fresh, nature and locality of civil employment desired: Acting pay master, A.P.C. (Army Pay Corps), Nottingham.
Disability: Myopia. Not caused by active service. Statement of case: 'States that about 12 years ago he began having bad headaches, and noticed that this was aggravated by work in which he had to use his eyes. He noticed also that his eyesight got worse, even when he was supplied with glasses. This defect came on whilst he was in civilian work, he states. Cause of disability: overstrain. His eyesight is 6/0 with both eyes without glasses. With glasses 6/60 with both eyes. This man has been placed in category Ciii and is eligible on medical grounds to be transferred to class W or W.T. of the Reserve.'
23.11.17: Transferred to Class W Army Reserve
Total service towards engagement to 23.11.17: 126 days
14.12.18: Discharged
Medals Awarded: ineligible for campaign medals as he did not enter a theatre of war
Other Information
George's first wife Emily died on 21st October 1935 in Nottingham district. Address 14 Station Avenue, Gedling, Notts. He married Beatrice Ellen Tootell in 1938 in Basford district. George, still living at 14 Station Avenue, died on 1st May 1947 at the City hospital, Nottingham. Probate to Beatrice Ellen Todd, widow.
1921 Census
Address: 14 Station Avenue, Gedling
Employment: Ministry of Pensions, Stoney Street, Nottm
Household: wife Emily, daughters Daisy, dressmakers apprentice, Griffin and Spaldings, and Elsie
1939 Register
Address: 14 Station Avenue, Gedling, Notts
Occupation: Civil servant (National Insurance duties)
Household: wife Beatrice born 26.3.1895; daughter Daisy born 20.4.1907, occupation finisher (gowns)
Reasons for inclusion on Radcliffe on Trent Roll of Honour
Born and lived in Radcliffe on Trent with parents and siblings.