GEORGE BELL 1886–1967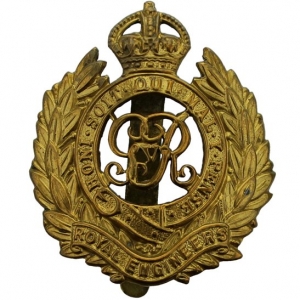 Born 19th September 1886 in Radcliffe on Trent
Baptised  24th October 1886 at St Mary's Church, Radcliffe on Trent
Married 29 December 1908, to Elizabeth Rose at Arnold Parish Church, Notts.
Children George 21 March 1910, Jack 21 September 1912, Eric 23 January 1914, Charles Henry 13 October 1918
Died June 1967, Nottingham, age eighty.
1891 Census
Age four, living on Bailey Lane, Radcliffe on Trent, with father John age 26, a general labourer, mother Ellen, age 29, brother Thomas, age 2 and sister Annie, infant under the age of one.
1901 Census
George Bell, age 14, was living with his family in Festus Street, Emmanuel Parish, north Nottingham. He was a grocer's shop assistant. Father John was working as a coal carter and mother Ellen was not in paid employment. Household also comprised his brother Thomas, 12, and sisters Annie, 10, Lily age seven and Margaret, age five.
1911 Census
Age 24, living at 9 Portland Street, Daybrook, Notts with wife Elizabeth, age 26, and son George, age one. He was working as a grocer's carter. The house had six rooms.
Military Service 
Rank: Driver, Lance Corporal on demobilisation
Service number: 61312
Military Unit: Royal Engineers, 219th Field Company, then 87th Field Company.
Theatre of War: France, date of entry 31.5.1915
Medals Awarded: 1914-1915 Star, British War and Victory
02.02.15:  Attestation at Nottingham: age 28 years 5 months; occupation town carter; height 5 ft 5⅞ ins; chest 37 ins; weight 144 lbs; address 7, Byron Street, Daybrook, Notts. Reference from George Barlow, horse keeper, Nottingham Co-operative Society: Bell a van man in charge of a horse and very satisfactory in every way
01.06.15:  Embarked British Expeditionary Force
24.01.16: Admitted to 36 Field Ambulance. Accidentally injured at La Miguellerie (Miellerie, Britanny?) while on military duty
28.01.16: Admitted to Hospital with crushed right foot
02.02.16:  George Bell statement: Whilst out on exercise with the Lieutenant's horse, the horse was startled by the explosion of a bomb, which caused him to swerve and fall on his side, pinning my right foot underneath him
05.02.16:  Medical report: Disability is of a trivial nature and will not interfere with his future efficiency as a soldier
03.03.16:  Transferred from 87th Company to Royal Engineers Training Depot, Aldershot. In St. Luke's War Hospital, Halifax
15.07.16: Transferred to R.E.T.D. (Caty?) A(I)
17.08.16: Transferred from R.E.T.D. to G.B.D., B.E.F.
21.08.16: Joined Unit from Base
19.04.17: Admitted to Hospital
26.04.17: Rejoined Unit from Hospital
07.06.17: Appointed paid Lance Corporal
21.08.17: Admitted to Hospital
01.11.17: Discharged from T.C.D. then rejoined Unit
30.12.17: Leave to U.K. 14 days
12.08.18: Appointed Acting/2 Corporal paid
12.09.18: Reverted to Lance Corporal; surplus to total
23.2.19: Demobilised
1921 Census
Address: 7 Byron St. Daybrook, Nottm
Employment: driver, coal deliveries Nottm Cooperative Society
Household: wife Elizabeth, sons George, Jack, Eric and Charles, and his parents John, bricklayers labourer at Home Brewery, and Ellen.
1939 Register
Address: 7 Byron Street, Arnold, Nottingham
Occupation: Motor driver, funeral service
Household: he was living with wife Elizabeth, born 3rd July 1884, son Charles, born 13th December 1918, working as a window cleaner, and one other person whose record is officially closed.
Reasons for inclusion on Radcliffe on Trent Roll of Honour
Born and lived in Radcliffe on Trent as a child