DOROTHY MARY TURNER 1897–1960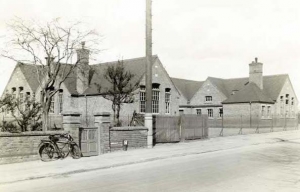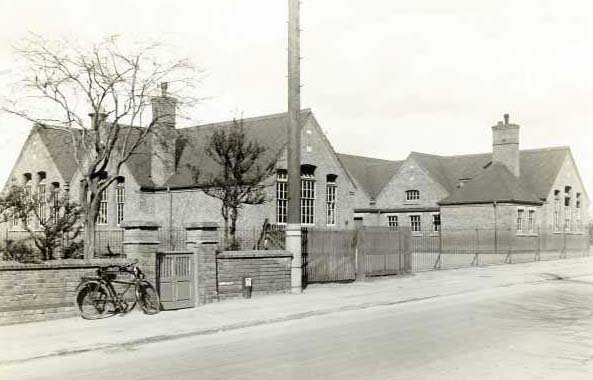 Radcliffe on Trent village school
Born: 6th May 1897 in Radcliffe on Trent and baptised on 20th June 1897 at St Mary's Church
Remained single. Sister of Lawrence, who died in 1923.
Died: 4th February 1960 in Beeston, Notts.
Before the war
In 1901 Dorothy, age three, was living on Victoria Street, Radcliffe on Trent, with her father Richard Joseph, age thirty-seven and a wheelwright, mother Kate Ellen (nee Warburton) age thirty-five, brothers Lawrence age eight, Harry Warburton, age two, and sister Alice Gertrude age five.
In 1911 she was thirteen and living with her parents. Her father was a carriage builder, brother Lawrence a clerk employed by the railway, sister Alice had no recorded occupation and brother Harry was at school. There was a younger brother, Bernard Richard, age three.
During the war
Dorothy commenced her year of practical training in 1915 as a student teacher at the village school where she had attended as a pupil teacher from 1911-1915. Several of the boys who were at the school when she was a pupil teacher in 1911 went on to serve in the war.
 After the war
She became a certified teacher on 1st May 1919 but terminated her employment at the school on 31st March 1920.
1921 Census
Address: Main Road, Radcliffe
Employment: Assistant school mistress, West Bridgford
Household: father Richard, wheelwright, mother Kate, sister Alice, shorthand typist GNR, brothers Lawrence, clerk GNR, Harry, Motor fitter and Bernard
The family were still in the village in 1923 and were living on Main Road.
Her mother Kate Ellen died in 1931 and her father in 1940. They were both buried in Radcliffe cemetery. Her brother Lawrence died in 1923 and is remembered on the Radcliffe on Trent war memorial (see his biography).
In 1939 Dorothy, a school teacher, was recorded as living at 6 Broadgate, Beeston with her father. Her father died the following year on 27th February at a nursing home on Broadgate, Beeston.
Dorothy died on 4th February 1960, age sixty two. Her will stated that she was still living at 6 Broadgate, Beeston. Probate was given to Violet Irene Hollinshead, spinster and Robert Hugh Willatt, solicitor. Effects of £117.0s.6d.
Author: Marion Caunt