SAMUEL EATON 1882–1917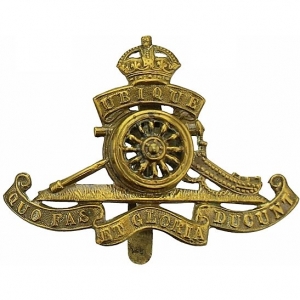 Born 1882 in Risley, Derbyshire
Baptised 9th July 1882 at Risley All Saints Church
Married 1916 to Stella Lewis  
Died of wounds, 2nd July 1917 in France
Buried Noueux-Les Mines Communal Cemetery grave II.D.9
Remembered on West Bridgford War Memorial at the junction of Musters Road and Bridgford Road; St Giles Church War Memorial (Brass tablet), West Bridgford; family headstone, St Giles's church and Radcliffe on Trent War Memorial. Epitaph on family headstone: 'May the reward be greater than his sacrifice'
1891 Census
Age 8 living with his father Richard a farmer, mother Sydney, sisters Martha 13, Sarah 12, Sydney A. 7, Rosamond 4 and brother Willam E. 10 together with two servants in Toton.
1901 Census
Age 18 living with parents and sisters Martha 23, Sarah 22, Sydney A. 17, Rosamund 14 and brother William 20 on Gordon Road, West Bridgford.
1911 Census
Age 28 living at 5, Edwinstowe Avenue, West Bridgford with Stella Lewis his housekeeper, whom he married in 1916, and two children, Edith May Lewis 4 born in Canada, and Stella Irene Lewis 2. His employment is given as farmer's son working on farm.
Military Service
Rank: Gunner
Service Number: 52682
Military Unit: 22nd New Heavy Battery, Royal Garrison Artillery
Attestation: 16.11.1914 at Nottingham
Age 32. Height 5ft 8½ ins, weight 169lbs. Next of Kin: Sydney Eaton, mother, Manor Farm, West Bridgford
Posted 24.12.1914
Request made for a discharge of S. Eaton 3.3.1915 by the Officer Commanding 22nd New Heavy Battery, Royal Garrison Artillery, following his conviction by the Civil Power of Felons after a number of misdemeanours in Greenwich, UK from 9.1.1915 to 2.2.1915, resulting in fourteen days imprisonment. He stole 4lbs mutton from a butcher and the fine imposed by magistrates court was not paid in time. Discharged 30.3.1915.
Must have re-enlisted (perhaps through conscription) but record not found. Place of enlistment given as Radcliffe on Trent. Information from summary sheet of Soldiers who died in the Great War.
Rank: Private
Service Number: 267657
Military Unit: 1st/7th Battalion, The Sherwood Foresters, 139th Brigade, 46th Division
Theatre of War: France and Flanders
Died of wounds between Bethune and Lens 2 July 1917 in France. The 1st/7th Battalion were fighting at Liévin, Pas de Calais, northern France at the time. Samuel Eaton is buried at Noeux-les-Mines in the same cemetery as Sydney Newbury from Radcliffe on Trent (also of the 1/7th) who lost his life two days prior to him.
Medals Awarded: British War and Victory
Go to WWI Timeline to see how this man's death is part of the wider story of the war.
Other information
War gratuity to widow Stella, who married William Pike in 1919. They had a daughter, Anice, who was born and died in 1920. Stella died in 1938. Samuel's step daughter Stella continued living in West Bridgford after her marriage in 1935.
Obituary
'EATON: Died of wounds July 7th, Private S Eaton, Sherwoods, beloved husband of Stella Eaton, of Radcliffe, late West Bridgford. We miss him most who loved him best. Sorrowing wife, children.' From the Nottingham Evening Post, 10th July 1917.
Reasons for inclusion on Radcliffe on Trent Roll of Honour
His wife was living at Thraves Yard, Radcliffe on Trent at the time of his death. His name is on Radcliffe on Trent Memorial.
 Noueux Les Mines Cemetery, France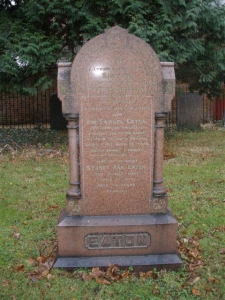 St Giles Churchyard, West Bridgford, Notts.