ERNEST TAYLOR EASTWOOD 1877–1918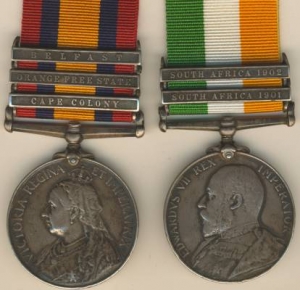 Born 12th February 1877, Radcliffe on Trent
Baptised 1st April 1877 at St Mary's Church, Radcliffe on Trent
Died 11th July 1918, age 41
Burial: 15th July 1918 Radcliffe on Trent cemetery. Gravestone no longer present.
Remembered on Radcliffe on Trent War Memorial
Radcliffe on Trent School Register
Admitted April 1880
1881 Census
Ernest Taylor Eastwood four years old and living with father, Simon, stonemason, mother, Ellen, née Taylor, brothers William, age 15, Henry, 9, and sister Anne, 6, on Bingham Rd, Radcliffe on Trent.
1891 Census
Age 14 living with father Simon and brother William 25, both stone masons and mother Ellen on Bingham Road, Radcliffe on Trent. He is employed as an apprentice Lace Agent.
1901 Census
Regular soldier in the British Army, rank Corporal, serving with the Royal Engineers. His father Simon, mother Ellen and brother William are still living on Bingham Road, Radcliffe on Trent. Simon and William are working as stone masons. His brother Henry is also a Corporal serving with the Royal Engineers and living in Weymouth with his wife Emma.
1906
Death of father Simon Thomas, age 66
1911 Census
Age 34 and boarding in Felixstowe with Florence Mahala Drage, and working as an electrician for the Royal Engineers. The husband of Florence Drage, William, was a regular soldier, a Lieutenant in the Royal Engineers. Household consisted of Florence, age 30, who was married, four step children, ages 5-10, three natural children, ages 1-5 and two servants. His mother and brother William (single) remain living on Bingham Road, Radcliffe on Trent. William has his own business as a stone mason. His brother Henry is married and living in Shrewsbury, Shropshire with his wife and four children. He is a Quartermaster Sergeant with the Royal Engineers, working as a military foreman.
Military Service before 1914
Rank: Private (promoted Mechanist Sergeant Major then Lieutenant by end of WWI service)
Service Number: 28900
Military Unit: Royal Engineers
Theatre of War: South Africa
Attested February 1st 1895
Age 18, trade, stone mason, height 5ft 8ins, weight 130 lbs, complexion fresh, eyes blue, hair brown, religion Church of England. Certified fit for service 15.2.1895
15.2.1895-11.6.1900: Home
13.1.98: Lance Corporal
7.10.1898: Passed classes of instruction as an electrician: 'Skilled'
19.5.1896: Classified as 'Superior' electrician
6.5.97: Classified as 'Very superior' electrician
1.3.00: Promoted Corporal
1900: Short course of military ballooning at Royal Engineers Balloon School, Aldershot
12.6.1900-28.10.1902: South Africa, 2 years 139 days
1902: Enlisted to complete 12 years with the colours
26.6.02: Promoted Staff Sergeant, Electrical
29.10.1902-12.3.1906: Home
25.10.1904: First class certificate of education.  Awarded by the War Office
20.02.1905: Re-engaged to complete 21 years of service
13.3.1906-6.1.1911: Posted to Malta, 4 years 200 days
7.1.1911-31.12.1916: Home
24.4.12: Wounds dressed and treated for shock at Colchester Hospital (cause of wounds and shock unknown)
24.4.12-3.5.12: Admitted to Military Hospital, Pembroke Dock with auto-septic disease, wounds and confusion
1911-1916: Home
Military service 1914-1916
Rank: Mechanist (Elec) Sergeant Major then Lieutenant from 1917
Service Number: 28900
Military Unit: Royal Engineers, Establishment for Engineers Services then Royal Flying Corps from 1917
Theatre of War: served in the U.K. so did not enter a theatre of war
Height 5ft 11ins, chest 40 ins, complexion fresh, eyes blue, hair brown
23.8.1915: Promoted from Quartermaster Sergeant to Mechanist (Elec.) Sgt Major due to the discharge of Mechanist (Elec) Sgt Major Strugnell. Stationed at Pembroke Dock.
31.12.1916: Discharged at own request after 18 years of service with a view to pension under a pay warrant and for the purpose of being appointed to a Commission. During his service he was employed as an Inspector of Electrical Machinery for War Office. Place of discharge Horse Guards, Whitehall, London. Intended place of residence 12 Hawshead Road, Catford, London S.W.8.
Conduct: Exemplary
Length of service: army judged him to have served 21 years and 320 days
Next of kin: William Eastwood (brother)
Trained electrician. Skills described as 'very superior' on war record and character described as exemplary.
20.1.1917: London Gazette Ernest Taylor Eastwood to be Temp. Hon. Lt. (without Army Pay or allowances) whilst emplyd. as an Asst. Inspr. Aeronautical Inspn. Dept.
5.1918: London Gazette, appointed Lieutenant with effect from 1.11.1918. His Royal Flying Corps (later R.A.F.) record states he had over twenty years experience in electrical communication, search lighting, coast defences, and power schemes, design and erection of mains in the Royal Engineers. Inspection of electrical machinery and materials generally.
Medals Awarded:
South African Medals King and Queens 1899-1902
Clasps, "Belfast", Cape Colony and Orange Free State
Kings African medal with Date, clasps 1901 and 1902.
Long service and good conduct with gratuity 1913
Recommended to Secretary of State for War for Valuable Services rendered during the war as Warrant Officer 1st Class R.E. Gazette 27 February 1917.
Death
Ernest Taylor Eastwood  died in Radcliffe on Trent, July 11th 1918. The cause of his death was carcinoma of the rectum and secondary carcinoma of the liver. His eldest brother William was present at  his death which was certified by local Radcliffe on Trent doctor, Dr. Allaway. His occupation is given as Lieutenant, Royal Flying Corps. His  will gives his rank as Lieutenant and date of death as 11th July 1918.  Administration to Henry John Eastwood, brother, works manager. Effects £321.6s.6d. His brother William Eastwood died in 1923.
Reasons for inclusion on the Radcliffe on Trent Roll of Honour
Born, lived and died in Radcliffe on Trent.