JAMES MARSHALL PATERSON 1880–?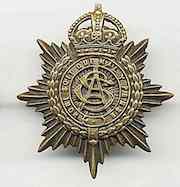 Born 14th October 1880, Dartford District, Kent
Married 25 November 1905 to Annie Amelia Bustin, Croxley Green, Watford, Herts. Son John William Thomas Paterson born 28th September 1906, Kilburn Holy Trinity, Brent.
Date of death unknown. Died between 1925 and 1939 (see details of 1920s addresses at foot of page. Possible dates of death are 1933 (Northwich) or 1934 (Warminster).
1891 Census
Age ten, living at Croxley Green, Rickmansworth with father William, paper maker, mother Ellen and siblings George, twelve, Lily, eight, Margaret, six, Alison, three, John, two and Janet, seven months.
1901 Census
Age twenty, occupation cycle maker, own account at home. Living at Scot's Hill, Rickmansworth with father William, paper maker, mother Ellen and siblings Lily, dressmaker,  Margaret, draper's assistant, Alison and John.
1911 Census
Age thirty, a domestic chauffeur. He was recorded as a visitor, staying at 46, Lower Market Street, Hove in the house of Charles Kendall, an out of work chauffeur or coachman. Wife Annie and son John were also living there.
Military Service
Rank: Mechanical Service Sergeant on enlistment, later promoted Staff Sergeant
Service Number: M2/021586
Military Unit: 373rd Mechanical Transport Company, Royal Army Service Corps
Theatre of War: France and Flanders, date of entry 6.2.15
Attested: 7.12.14 London, age 34,
Address at date of attestation: Stanbridge Earls, Romsey, Hants. Occupation: Motor Lorry Driver and Mechanic. Height 5ft 5¾ins, chest 39½ ins
7.12.14: Promoted Mechanic Special Sgt
7.12.14 to 5.2.15: Home
6.2.15: British Expeditionary Force France
Military records include a copy of a letter to W and G du Cros Ltd, Acton Vale dated Nov 2nd 1914: 'Dear Sirs, Kindly attest Bearer for the Du Cros Ambulance Convoy and oblige' (William and George Harvey du Cros were a company who manufactured ambulances and other public service vehicles from 1901)
Illness
19.10.17: Medical Inspection report, Military Hospital, Carrington, Nottingham: 'There are still physical signs of bronchitis and he should be categorized as C1'. (Home service only – Able to march 5 miles, see to shoot with glasses, and hear well)
21.8.18: 612 Company, promoted Temp. Warrant Officer Class 1
8.3.19: Medical category B1 (Able to march 5 miles, see to shoot with glasses, and hear well)
15.4.19: Rank (for pension) Mechanic Sergeant Major. Degree of disablement 20%. Awarded a weekly pension of 7 shillings (35p) due to bronchitis attributable to War Service (to be reviewed in 26 weeks) plus 1 shilling 4d (7p) for 26 weeks for one child from 6.4.19. Address Rose Villa, Bingham Road, Radcliffe on Trent
Medals Awarded:  1914-15 Star, British War and Victory
Military Personnel Address on 1918 Electoral Register
Living on Bingham Road, Radcliffe on Trent
1921 Census
Address: Bingham Road, Radcliffe
Employment: Motor Engineer, 151 Castle Boulevard, Nottm.
Household: wife Annie, son John William Thomas
Other Information
Directories
Wright's directory 1920 and Kelly's directory 1922 and 1925: James Marshall Paterson, motor engineer, 151a, Castle Boulevard, Nottingham.
1922 Electoral Register
Address: Bingham Road, Radcliffe on Trent
Household: wife Annie Amelia
1939 Register
James' wife, Annie Paterson, is described as a widow living with her son John. Death date of James Paterson not yet confirmed – possibly 1933 or 1934.
They are living at 3 Layard Road, Enfield, Middlesex.