THOMAS ALFRED PECK 1889–1917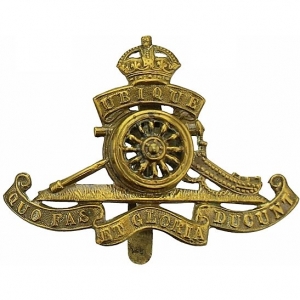 Born March 19th 1889 in Nottingham
Killed in action on 3rd July 1917, age 28
Buried Feuchy British Cemetery, Département du Pas-de-Calais, Nord-Pas-de-Calais, France. Grave reference: I. D. 21
Commemorated on Radcliffe on Trent War Memorial, Nottinghamshire County Council Employees War Memorial in the Shire Hall, Nottingham and New Featherstone War Memorial.
1891 Census
Age 2 living at 29 Ridgway Street, St. Mary, Nottingham with father Edward, a clerk, mother Sarah, sister Rose 9 and twin brothers Edward and Frederick 7.
1901 Census
Age 12 living at 2 Allison Street, Featherstone, nr Pontefract, Yorks., with father Edward, a colliery salesman, mother Sarah, brothers Edward, apprentice electrical engineer,  and Frederick, school teacher,  Harry 6 and sisters Rose, milliner,  and Lily 9.
1911 Census
Age 22, single and boarding with Herbert Seaton and family at the Harlequin, Radcliffe on Trent. He is employed as an Elementary school teacher, Notts. County Council. He commenced teaching at Radcliffe school on 1st December 1910.
Military Service
Rank: Bombardier
Service Number: 69378
Military Unit: 143 Siege Battery, Royal Garrison Artillery
Theatre of War: France and Flanders, date of entry 16.8.16. Total war service abroad 11 months.
Attested: 30th Nov 1915 in Nottingham
Address: 12 Asylum Cottages, Radcliffe on Trent
Age: 26 years 8 months
Occupation: Schoolmaster
Height 5ft 7ins, chest 39ins
Religion: Plymouth Brethren
1.12.16: To Army Reserve
22.2.16 to 15.8.16:  Home
22.2.16: Mobilised
24.2.16: Posted Royal Garrison Artillery
25.3.16: Posted to Siege Depot
19.5.16: Passed exam. Plotting and Observation
3.6.16: Appointed paid Acting Bombardier
12.6.16: Posted to 143 Siege Battery
16.8.16: Embarked Folkestone, disembarked Boulogne
10.3.17: Rank of Bombardier confirmed
3.7.17: Killed in action, B.E.F. France, age 28
Son of Edward and Sarah Peck, of The Poplars, North Featherstone, Yorks.
Personal effects received by his father on 10.1.17:
Anti-vermin belt, handkerchief, bottle of thirst quenchers, correspondence, photos, pipe, 11 books (various), testament, letter case, 3 1d stamps, 2 books of views (Arras), pair spectacles, 2 knives, paper knife, 3 pieces tobacco, cigar case, manicure clip, pair pliers, pair nut crackers, reading glass, pr. spectacles and case, razor and strop, tobacco pouch, 2 tooth brushes, looking glass, rosary, writing pad, cig. papers, tablet of chocolate, tin lemonade powder, tin biscuits, tin health salts, tin tobacco, tin Oxo cubes, slick shaving soap, 3 tins tea tablets, 2 tubes of toothpaste, bottle of saccharine tablets.
In a letter received by R.G.A. Records Dover on 10.1.18 his father made the following enquiry:
Dear Sirs,
There are various articles missing which I know were sent to the Base in France and am much disappointed that they have not come to hand. Two new jumpers were sent him and his pal informs me there were such. Also he had a nice wristlet watch which I bought him and would very much like to have back. Also his purse, as we know he had some money on him at the time of his death. Also I understand (?) I should receive his pay book as I feel certain there is a message in it for us, as he distinctly said he had made a will and although I have taken out letters of Administration I shall be glad of the book. There may be other things also and I shall be greatly obliged if you will kindly make enquiries and let me know the result.
Thanking you in anticipation
I beg to remain
Yours faithfully
Edward Peck
P.S. I know also that my Son was keeping a diary and if it is possible for this to be sent me I shall be obliged.'
There is no record of a reply to this letter.
Medals Awarded: British War and Victory
Go to WWI Timeline to see how this man's death is part of the wider story of the war.
Other information
From the Nottinghamshire Great War Roll of Honour:
Listed in Nottinghamshire County Council register of employees who served (Nottinghamshire Archives ref CC CL 2/12/1/1). Radcliffe on Trent Mixed School Log 1912-1943 (Nottinghamshire Archives ref SL135 1/5):
12 March 1913 – Mr T A Peck is absent today visiting a school in Mansfield Woodhouse.
14 Sep 1914 – Mr Peck has received permission to be absent from the managers in order to sit for the matriculation examination of the London University.
21 Feb 1916 – Mr T A Peck was called to the Colours on Tuesday February 22nd.
13 January 1919 – Thos Alfred Peck, late Asst Teacher, who joined the Colours on Feb 22 1916 and became BCA to 143 Siege Battery – 9.2 Howitzer, was killed in action and buried at Feuchy near Arras. (Entry completed by George Norton who resumed duty as head teacher on 13 January 1919 after 2yrs 5m with the Colours having enlisted in 1916) Nottinghamshire
County Council, Education Committee Elementary Committee:
30 October 1917, Item 17 Teacher Killed in Action: 'The Committee regret to report the death in action of Bombardier T A Peck, who was a certificated assistant in the Radcliffe on Trent Council School at the outbreak of war.'
National Probate 1917: PECK Thomas Alfred of 2 Allison Street, Featherstone, Pontefract, Yorkshire, a bombardier in the Royal Garrison Artillery died 3 July 1917 in France. Administration Wakefield 23 November to Edward Peck commercial traveller. [Note: father and eldest son both named 'Edward')
Also commemorated on New Featherstone war memorial.
Reason for inclusion on the Radcliffe on Trent Roll of Honour
Worked in Radcliffe on Trent as a school teacher.
Feuchy British Cemetery, France
Photograph Tony Lumb

Notts County Council Roll of Honour