HENRY CARDER BAKEWELL 1888–1922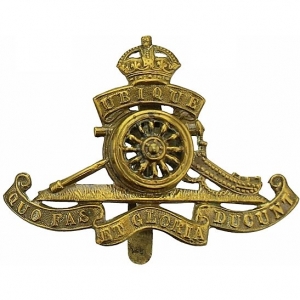 (Also known as Harry)
Born 1888, Radcliffe on Trent
Baptised 20th April 1889 at St. Mary's Church, Radcliffe on Trent. Bapismal name Henry Carlier Bakewell
Married on 22nd July 1916 to Harriett Robinson in Nottingham
Son Francis Henry born 17th September 1917 in Carlton, Nottingham
Died from an accident while working on the railways, 13th July 1922, age 34.
Cousin of Bertie Bakewell
1891 Census
Age 2 at school, living with grandparents William and Charlotte Bakewell on Station Terrace, Radcliffe on Trent, and their children Mary J. 23, Ann 21, Charles H. 19 and Edward 13. His grandfather William was an agricultural labourer.
1901 Census
Age 12, living on Station Terrace: William (grandfather) 66, general labourer, Charlotte 64, Mary Jane, single, Charles H, railway platelayer, Henry  and Frances Bakewell 4, granddaughter.
1911 Census
Age 22, a general labourer, living at 7 Station Terrace with widowed grandmother Charlotte 76, Charles Henry, (a plate layer Great Northern railway) and Charlotte's granddaughter Frances  (assisting at home). The house had four rooms.
Military Service
Rank: Gunner
Service number: 188212
Military Unit: Heavy Trench Mortar Battery, Royal Garrison Artillery
Theatre of War: France
Attestation 11.12.1915. Name given as Harry C. Bakewell
Age 27 years 3 months
Occupation: railway mineral porter
Address: 7 Station Terrace.  The address is crossed out and replaced with 25 Chesterfield Street, Carlton, Nottingham. Next of kin is given as Jane Bakewell (mother), Nottingham. After his marriage in 1916, the next of kin was amended to Harriett Robinson, 25 Chesterfield Street, Carlton.  Wife's address is also given as c/o Mr. Vickerstaff, Lamcote, Radcliffe-on-Trent (it is not clear whether this was her address on marriage).
12.12.16: To Army Reserve, Private
19.11.17: Mobilised – home until 29.3.18
21.11.17: Posted Depot RGA, Gunner
7.12.17: Posted 7th Siege Battery
30.3.18: B.E.F. France
19.8.18: Posted Heavy Trench Mortar Battery
13.3.19: Demobilised
Medals Awarded: British War and Victory
Other information
Henry Bakewell's mother was Mary Jane Bakewell (source: baptism record). His father is unknown.
After the war Henry Bakewell probably returned to his home in Carlton where his son was born in 1917.
1921 Census
Address: Duke Street, Hucknall
Employment: Railway Wagon Shunter, Great Northern Railway, Colwick
Household: wife Harriett, son Francis Henry, mother in law Edith Robinson, assistant schoolmistress
1922
He was a lodger at 14, Woodland Grove, Colwick and was working as a railway porter. He died on 13th July 1922 from a broken neck, caused by falling from a signal standard. The inquest was held the following day on 14th July, 1922. Name on death certificate is Harry Cardiff Bakewell.
Reasons for inclusion on Radcliffe on Trent Roll of Honour
Born, lived and worked in Radcliffe on Trent