BERTIE BAKEWELL 1886–1959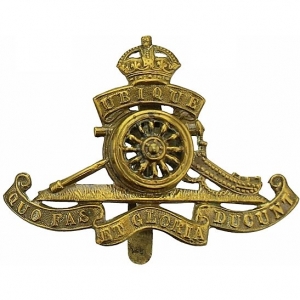 Also known as Herbert on military records
Born 7th April 1886 in Radcliffe on Trent
Baptised 2nd May 1886 at St Mary's Church, Radcliffe on Trent (baptismal name Berty)
Married in 1919 to Dorothy Cash, Nottingham
Children: Dorothy M. born 1919, Robert W. born 1921, Ernest R. born 1922, Alfred C. born 1924, Iris A. born 1926
Died 1959 Radcliffe on Trent, ashes interred Radcliffe Cemetery (K143, headstone)
1891 Census
The Bakewell family were living at 1 Station Terrace. William (father) a platelayer, mother Lizzie (née Spencer) and children, William 12, Lucy 10, Ernest 8, Bertie 5, Gertrude 2.
Radcliffe on Trent School Register
Admitted to Radcliffe school 11.4.1889
1901 Census
Family was living on Station Terrace, Radcliffe on Trent. William (father) railway platelayer, brothers Ernest born 1883, railway labourer, Bertie, farm labourer.
1911 Census
Family was still living in a four room house on Station Terrace. One of their seven children had died. Bertie was away from home serving with the army in India.
Military Service
Rank: Sergeant (by 1918)
Service Number: 25839
Military Unit: 52 Company, Royal Garrison Artillery, Bombay, India
Theatre of War: served in India so did not enter a theatre of war
Attestation: 19.11.1906 in Nottingham. Name given as Herbert Bakewell. Age twenty. Occupation: gardener. Height 5 ft 10ins, weight 140 lbs, chest 36ins, blue eyes, light brown hair.
Next of kin: father William, mother Sarah of 1 Station Terrace, Radcliffe on Trent.
A character reference was supplied by Reverend J. Cullen (vicar of Radcliffe) stating that he has known Bertie all his life as a parishioner and that he was sober, honest and respectable.
19.11.06: 5 Depot, Royal Garrison Artillery, Gunner
21.2.07: Posted Gunner 44 Company, Royal Garrison Artillery
4.5.07: Re-measured at Pembroke Dock: Ht 5ft 10½ ins, wt 146 lbs, chest 37ins
7.1.08: Posted 52 Coy, RGA
8.1.08: Posted to India
31.3.08: Passed swimming instruction
27.4.08: Certificate of education, 3rd Class
16.6.09: Depression Range Finder, Rangoon
24.7.12: While playing football in Bombay for an RGA team against a Royal Warwicks Regiment team, he broke his right leg colliding with the goalkeeper and was taken to Station Hospital, Coloba. Fracture of tibia and fibula.
27.11.12: Passed 2nd Class Signaller instruction
15.10.13: Passed 1st Class Signaller instruction
2.3.14: Passed 1st Class Gunner instruction
4.3.14: 52 Coy
Extended Service to complete 12 years, initially Signaller, then Gunner.
Period of Army service expires 18.11.14 (9 years).
Character Exemplary
13.8.16: Promoted Bombardier
18.10.16: Requalified 1st Class Gunner
26.12.16: Promoted Corporal
10.4.18: Promoted Sergeant
9.10.18: Posted Expeditionary Force, France
Employment sheet 1915-1918:
28.2.15: Duty Signaller:  An intelligent, willing, steady and reliable man
Canteen(?) Assistant:  Quite trustworthy
1.3.16: Duty Signaller:  Intelligent, hard working and trustworthy
9.10.18: Duty Signaller:  An intelligent, steady and reliable NCO. Sober and trustworthy
18.11.18: Posted Unit 5/4 SARB,( Siege Artillery Reserve Brigade), Aldershot
17.1.19: To Dispersal centre
19.1.19: Demobilized (from Clipstone Camp)
Bertie Bakewell spent the war in India – see response to letter below from his uncle, T. Spencer. Although posted to France in October 1918, the war would have been over by the time he arrived there from India. The fact that he did not receive a Victory medal is evidence that he did not serve in a theatre of war.
'Dear Staff
Could you kindly inform me where the 52nd Coy of the Royal Garrison Artillery is now stationed? I have a nephew in the company L Cpl Bert Bakewell and I last heard from him from Oyster Bay Fort Bombay. My reasons for troubling you is that my sister, his mother, is anxious about him …
Both her lads were in the Royal Garrison Artillery. One was drowned going out to China some time ago so she takes it very much to heart. If I can do anything for your kindness in fishing out this information I shall be most happy to do so.
Yours sincerely, T. Spencer, RAM Corps, Connaught Hospital, Aldershot'
A note written across the letter states: 'Informed still in 52 Coy, Bombay 18.5.15'
Total Military Service: 12 years. Character described as 'exemplary' on military record: 'an intelligent, steady and reliable soldier and trustworthy'.
Medals Awarded: British War
Military Personnel Address on 1918 Electoral Register:
Station Terrace, Radcliffe on Trent
Other information
Brother Ernest was also a regular soldier. Bertie gives Ernest as one of his next of kin on his military record (no date) which states he was serving in the Royal Garrison Artillery. Military Unit was in South Africa for Boer War then transferred to China to assist in putting down the Boxer Rebellion. Ernest was drowned in the course of the journey.
From the 1922 Electoral Register
Address: Shelford Road, Radcliffe on Trent
Head of household: Bert Bakewell
Other information
Bert Bakewell was one of 66 staff dismissed from Notts County Asylum in April 1922 following a strike by nurses, male attendants and kitchen staff. The strike was called by the National Union of Asylum Workers after the hospital committee demanded that the staff accepted an increase in hours from sixty to sixty six per week to be achieved by them forfeiting one day's leave per fortnight. Staff were told that failure to accept this agreement to work longer hours would result in instant dismissal.
From the 1939 Register
Address: No 2 Council Houses, Bingham Road, Radcliffe on Trent
Occupation: skilled labourer at Gas Works
Household: living with wife, Dorothy and sons Robert, working in munitions, and Ernest, apprentice saddler.
Reasons for inclusion on Radcliffe on Trent Roll of Honour
Born and lived in Radcliffe on Trent.