HARRY SMITH 1896–1919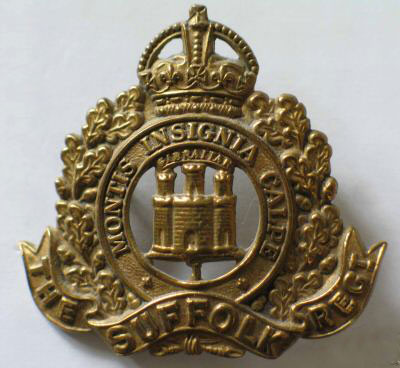 Born 1896, birth place unknown possibly Essex
Died Wednesday 13th August 1919 at Notts. County War Hospital,  Radcliffe on Trent
Buried Radcliffe on Trent cemetery
Not Commemorated on Radcliffe on Trent War Memorial
Military Service
Rank: Private
Service Number: 67711
Military Unit: 1st/5th Battalion, Suffolk Regiment, 153rd Brigade, 54th Division, previously 2nd Bedfordshire Regiment.
Theatre of War: Egypt
Medal Rolls Index Card, shows he served in the Bedfordshire Regiment (45684) before being transferred to the Suffolk Regiment.
Commonwealth War Graves Commission data base shows he was in the 1/5th battalion who were in Egypt at the start of 1916, moved to Palestine in 1917 and stayed there until the end of the war.
Medals awarded
British War and Victory medals
Details of death
Harry Smith was a patient at Notts. County War Hospital in Radcliffe on Trent. Originally from Essex, he came to the hospital on July 2nd, 1919, having been transferred from Netley War Hospital (a large military hospital near Southampton) for mental observation. He committed suicide on August 13th. The Nottingham Evening Post reported the County Coroner's inquiry into his death the following day:
According to the evidence of Sister Betsy Todd, the deceased had been confined to a special room as he was termed an 'escaping patient'. Frequently he had asked if he could do some work, and this he had been allowed. He was quite cheerful yesterday and did his work as usual. Later he was found hanging by two handkerchiefs tied together from a water pipe in the lavatory.
Arthur Holmes, a hospital attendant, who found the man hanging, said that artificial respiration was tried for an hour after the body was cut down but without success. The Coroner recorded a verdict of 'suicide during temporary insanity'.
Betsy Todd was the wife of Alfred Lawrence Todd who had been employed at Saxondale Hospital since before the war.
From the UK Army Registers of Soldiers' Effects, 1901-1929:
Money left £27 3s 7d including a war gratuity of £13. Authorised to his father Walter on October 3rd 1920. Date of death given as August 13th, 1919.
Funeral conducted by C. Baggaley (see his biography) at St Mary's church. Buried in Radcliffe cemetery and shares a Commonwealth War Graves headstone and grave with Bernard Fitzgerald, a fellow hospital patient.
The Suffolk Regiment have been unable to provide further information about Harry Smith's war service other than confirming that his service in Egypt.
Reason for inclusion on Radcliffe on Trent Roll of Honour
Died at Notts. County War Hospital and buried in Radcliffe on Trent cemetery.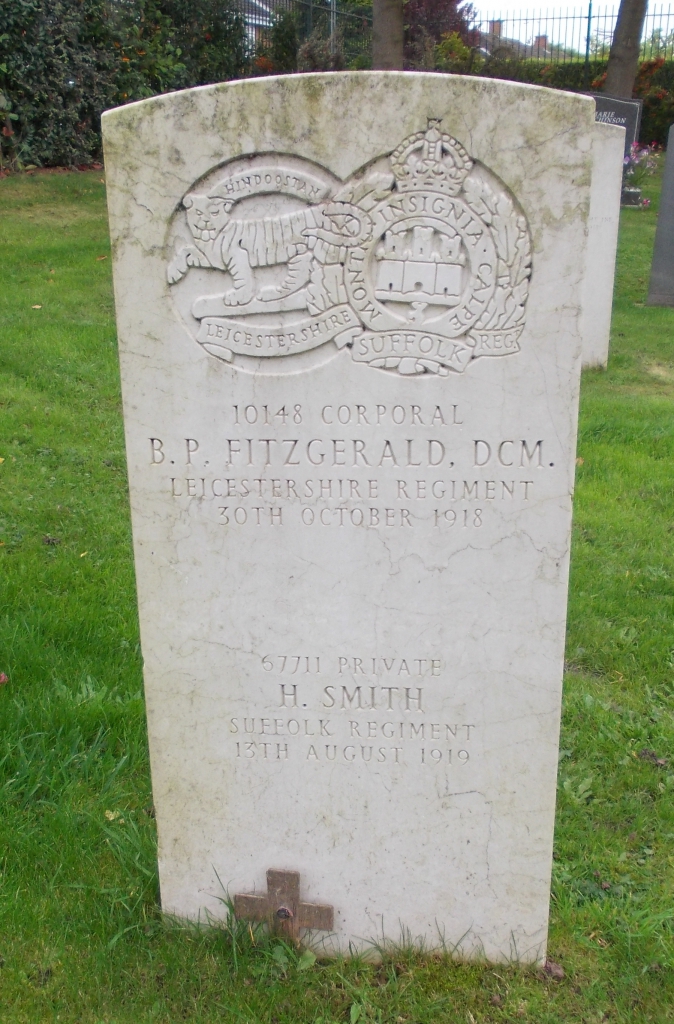 Radcliffe on Trent Cemetery