FLORENCE EMMELINE PARR 1888–1947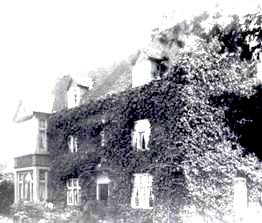 The Poplars, Radcliffe on Trent, home of Florence Parr as a child.
Born: 22nd November 1888
Marriage: Cyril George Woodward
Died: 10 June 1947
Before the First World War
Florence was born on 22nd November 1888 in Radcliffe on Trent and baptised at St Marys Church on 23rd December 1888, parents Butler Parr (born in Radcliffe) and Amy Ann (born in Sneinton)
In the 1891 census she was age two and living on Main Road, Radcliffe on Trent. Her father was recorded as a brewers agent. She had a brother William Butler age four and also living with the family were two servants, Emily Smalley and John Parr.
In the 1901 census Florence, also known as Emmeline, age twelve was recorded as a boarder at Burnham House School in East Bridgford. Her family were still in Radcliffe and she now had two sisters: Kathleen M. age eight and Gladys A. age five.
In the 1911 census, she was twenty two. All the family were still together living at The Poplars which was a ten roomed house on Main Road in the village. Her father Butler Parr became the first Chairman of the Parish Council in 1904 and remained chairman until 1928.
During the First World War
The following information about Florence Emmeline Parr has been extracted from transcribed Red Cross VAD records available at www.redcross.org.uk. She began working for the Red Cross on January 2nd 1917 as a clerk in the medical offices at a War Hospital in Nottingham. She worked full time and her pay was raised from £1 a week to £2.2s.6d when she was promoted to Head Clerk.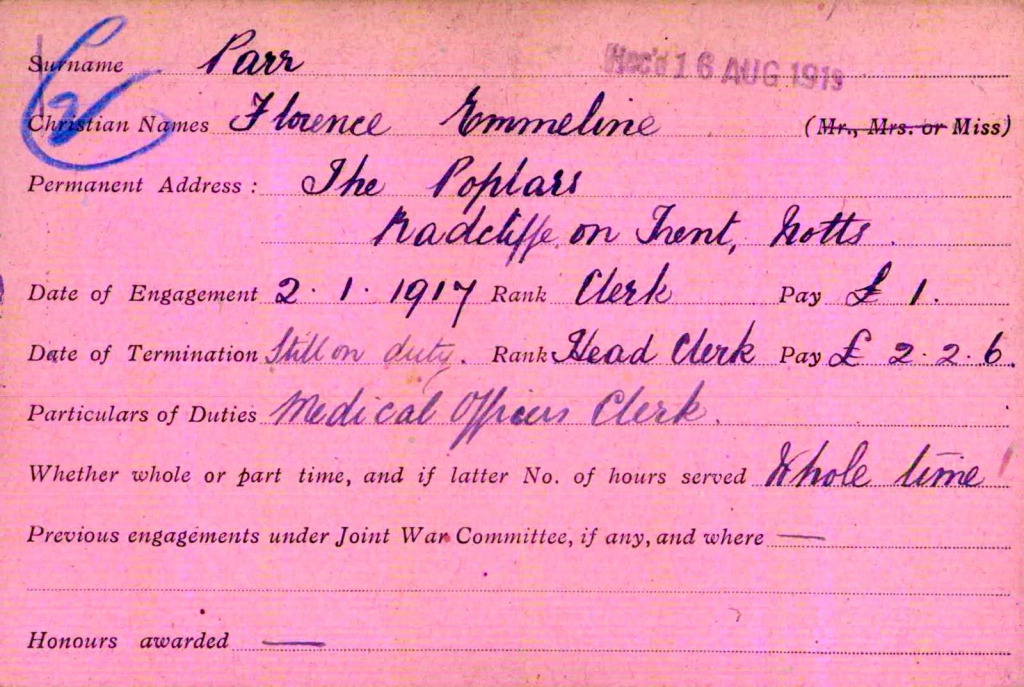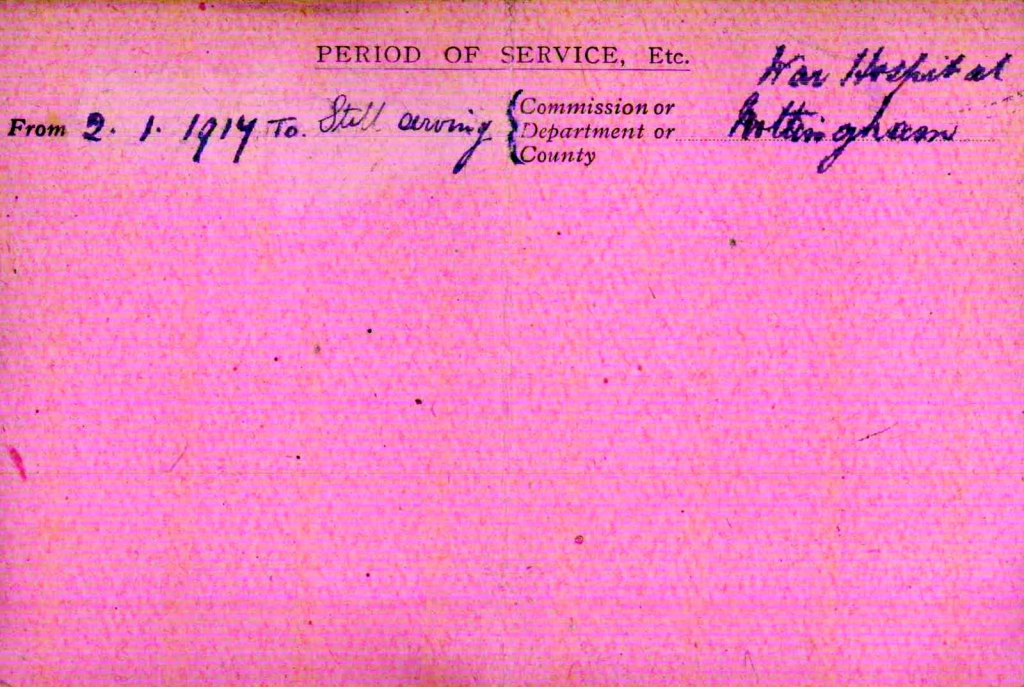 1921 Census
Address: Poplars, Radcliffe
Employment: Head of household
Household: brothers William Butler, Home Brewery traveller, and John Whitlock. Servant Emma Beet.
After the First World War
On 21 November 1922 Florence, age thirty three, married Cyril George Woodward age twenty eight, a widower from Nottingham. He was a Hosiery Manufacturer. They had a daughter, Patricia Butler, born on 5 July 1924. Cyril had served in the first world war as a Lieutenant in the Royal Field Artillery with his older brother Leslie Collins Woodward, a Major in the R.F.A. who died of wounds in France in September 1918. In 1939 the family was living at 146 Westgate, Southwell, Notts. Cyril was a highway engineer surveyor and listed under emergency road services for the duration of WWII.
Florence died on 10 June 1947 and in her will it states that she was living at Alma House, Southwell. Probate was granted to Cyril who was recorded as a council road surveyor. She left effects of £4,806.10s.3d.
Cyril married Ida Campion in 1957 at Southwell and died on 5 May 1960 age 65.
Their daughter Patricia Woodward married Philip R. Woodward (they had the same surname)  in 1949. They moved to Essex where Patricia died in October 1995.
Author: Marion Caunt