ARTHUR YOUNG 1896–1917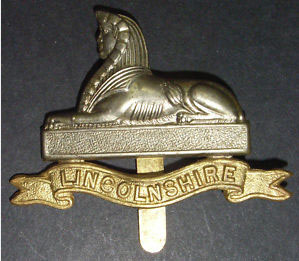 Brother of John William Young who died of wounds 12th July 1916 in France
Born December 1896 in Radcliffe on Trent
Killed in action 14th August 1917 age 20
Commemorated on Panel 21, Menin Gate Memorial, Ypres.
1901 Census
Age 4, living on Mount Pleasant, Radcliffe on Trent, with father William, 53, a house painter, mother Rebecca (née Morley), 33, and siblings Fanny M. 16, a lace worker, John W. 13, a newsboy, Annie M. 11, Edward B. 10, Bertha 8, and Samuel T. age one.
1911 Census
Age 14 employed as a farm labourer and living with stepfather George Whittaker, mother Rebecca Whittaker, siblings Edward, 20, a gardener, Samuel, 12, Hilda, 9, step brother and sisters George Cecil Whittaker 10, Lucy 9, Marian 8, and half-siblings Florence and George Whittaker, at 70 Manvers Street, Netherfield, Notts.
Military Service
Rank: Private
Service Number: 8316
Military Unit: 2nd Battalion, Lincolnshire Regiment, previously 3rd Battalion and 1st Battalion
Theatre of War: France and Flanders, date of entry 5.8.15. Total war service abroad 2 years.
Attested: 28th August 1914 at Nottingham, age 17 years 251 days. Trade cotton doubler, height 5ft 4½ins, weight 106 lbs, chest 33 ins, range of expansion 3ins, eyes grey, hair fair.
Home address: 42 Forester St, Netherfield, Notts.
Next of kin: Mother, Mrs R. Whittaker, 70 Manvers St, Netherfield. Brothers Edward and Samuel, married sisters Fanny Warren, Annie White, sisters Hilda and Doris, half-brother George Whittaker, half-sisters Florence and Lilian.
28.4.14: Appointed to Lincolnshire Regiment Special Reserve
28.4.14 – 4.8.15: Home
5.9.14: Posted 3rd Battalion
31.12.14: Forfeits 5 days pay by award of Commanding Officer (no reason given)
21.7.15: Awarded 10 days detention by C.O. (absence). Fined 3 days pay by award of C.O.
5.8.15 – 5.7.16: Expeditionary Force, France
5.8.15: Posted 1st Battalion
5.8.15: Embarked
7.9.15: Awarded 10 days Field Punishment No. 2.
Note: In Field Punishment Number Two, the prisoner was placed in fetters and handcuffs but was not attached to a fixed object and was still able to march with his unit. This was a relatively tolerable punishment. The soldier was also subjected to hard labour and loss of pay. (source: Wikipedia)
19.1.16:  Admitted 64 Field Ambulance: Caries dentine
19.1.16: Rejoined Battalion
Wounded
3.7.16: Admitted W L 64 Field Ambulance: GSW (gunshot wound) left hand
3.7.16: Admitted 4th General Hospital GSW left hand, Dannes Camiers
5.7.16: Transferred to Hospital ship for England, GSW left index finger
6.7.16 – 21.3.17: Home
6.7.16: Posted Depot
13.10.16: Grimsby
14.3.17: In Isolation Hospital, Grimsby for 8 days with scabies
22.3.17: Embarked (for France)
23.3.17: Posted 1st Battalion
12.6.17: Reported and left to join 2nd Battalion
14.8.17: Missing
Officially regarded as having died on 14th August 1917
Medals Awarded: 1914–15 Star, British War and Victory
Reason for inclusion on the Radcliffe on Trent Roll of Honour
Born and lived in Radcliffe on Trent.
Menin gate, Belgium