THOMAS WHEATLEY 1875–1954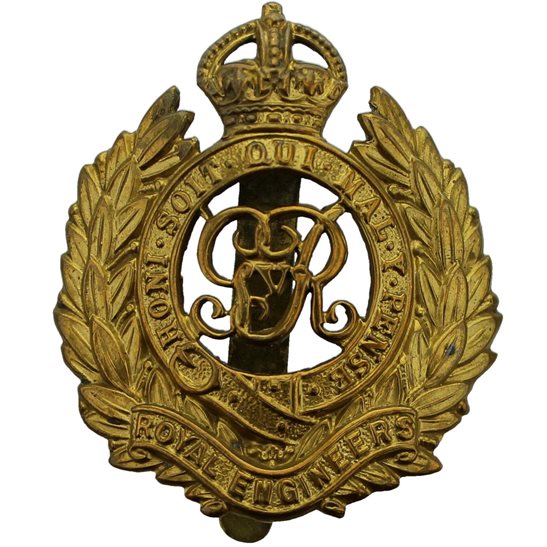 Brother of Edward Wheatley  who died 1916
Born 1875 Holme Lane, Holme Pierrepont, Notts.
Baptised 19th December 1875, St. Edmund's Church, Holme Pierrepont. Mother's name given as Marianne
Married 10 June 1905 to Alice Bond, Bingham District.
Children: Albert Henry born July 12 1906, Elsie born December 15 1908, Arthur Thomas born July 7 1912 and Lilian born June 19 1914, Kathleen born December 14 1919, John Frederick born November 16 1921 and Edward born June 26 1924.
Died 1954, age 78. Buried in Radcliffe on Trent Cemetery, grave reference C119
1881 Census
Age 5 living with father Henry 39, a blacksmith born in Holme Pierrepont, mother Mary Ann 33, born in Bassingfield, sisters Ellen 9, Emma 3 and brothers Fred 7 and Albert 1.  They lived in Bassingfield, Notts.
1891 Census
Age 15 employed as a farm labourer living in Bassingfield with father Henry 49, a blacksmith, mother Mary Ann 43, and seven siblings:  sisters Ellen 19 (no occupation), Emma 13, Alice 6, both at school and Ethel 4, brothers Frederick 17, a blacksmith's apprentice, Albert 10, and Edward 8, both at school.
1901 Census
Aged 25 employed as a blacksmith living with parents, brother Frederick 27, a blacksmith and sisters Alice 16 and Ethel 14.  They lived on Holme Lane, Radcliffe on Trent.
1911 Census
Aged 35 employed as a blacksmith and living with Alice his wife aged 25 from Bottesford and son Albert Henry 4, and daughter Elsie 2, both born in Radcliffe on Trent.  They lived in a house with  4 rooms on Bailey Lane, Radcliffe on Trent.
Military Service
Rank: Driver (Farrier)
Service Number: T4/198384
Military Unit: 238th Company, Royal Army Service Corps
Theatre of War: Balkans, date of entry 3.1.17. Total war service abroad 2 years
Enlisted: 11 December 1915
Occupation: Shoeing smith
Age last birthday: 43 years
16.7.16: Posted for duty at Newark
3.1.17: In Salonica until December 1918
16.9.18: Accidental injury (Broken wrist in fall from mule)
9.3.19: Transferred to Class Z – Army reserve
Awarded a pension for 26 weeks from 10th March 1919 – 8 shillings (40p) for four children expired 9th September 1919.
Report of Medical Board – 31 July 1919
Colles fracture with less than 20% disablement. Decision 19 August 1919 pension of 4s for 4 children.  Pension now expires 9 March 1920 extended to 7 September 1920.
Present state of disability- He complains of pain in the wrist after heavy work – The radius right which has been fractured is now united? firmly and there is a ¼ inch thickening of wrist as compared with left due to callus at lower end of radius. 
The right forearm shows ½ inch wasting. Movements at elbow perfect. Movements at right wrist are limited in flexion only.  Grip of hand impaired slightly which will improve.  There is now no evidence of further disability. Degree of disablement less than 20%, temporary.
Recommend 6 months for a re-examination.
Fracture of wrist 16 September 1918 – riding a mule to go to shoe some mules.  Mule began to kick and he was thrown off.  Put hand out and fractured wrist when falling.
Disability caused on duty – field service. Date of origin of disability – Sept 16 1918. Place of origin of disability – Salonica
18 December 1918 – thickening of bones and restricted movement.
Accident on duty.
In Salonica 3 January 1917 until December 1918.
Hospital – Sparrow Hall Military Hospital, Fazakerley, Liverpool.  36 days in hospital.
Medals Awarded: British War and Victory
Military Personnel Address on 1918 Electoral Register
Main Road, Radcliffe on Trent
1921 Census
Address: Main Road, Radcliffe
Employment: blacksmith, J Duxbury
Household: wife Alice, sons Albert, assistant printer, E Wright, printing works, Thomas, daughters Elsie. Lilian, Kathleen
1922 Electoral Register
Address: Main Road, Radcliffe on Trent
Household: living with wife Alice
1939 Register
Address:  Main Road, Radcliffe on Trent
Occupation: agricultural blacksmith.
Household: daughter Kathleen and son Edward
Reason for inclusion on the Radcliffe on Trent Roll of Honour
Born and lived in Radcliffe on Trent.