SAMUEL KELSALL RUSHTON 1870–1956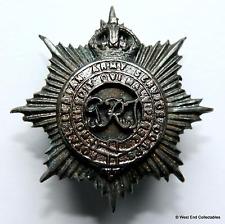 Born: 14th February 1870, Radcliffe on Trent
Married: 6th October 1915 to Mary Ann Bingham at St Thomas's Cathedral, Bombay, India
Died: 9th May 1956 and buried in the cemetery at Radcliffe on Trent with his parents (Plot S429)
1871 Census
Age one living with his father Robert James Rushton, age 31, a house painter born in Nottingham, mother Emma age 30, brothers Robert H. age 7 at school, Arthur T. age 6 at school and William E. age 3. They are living on Bolton Terrace, Radcliffe on Trent.
1881 Census
Age eleven living on Bingham Road with his parents and his three brothers (as above) and two more brothers born since 1871: Albert E. age eight and Vincent B. age five months. Two of his older brothers Robert H. and Arthur J.  had followed their father into the decorating business.
1891 Census
Age twenty-one and employed as a pupil teacher at the local village school. He was still living with his parents, brothers Arthur J., Albert E. and Vincent B. They  had moved to Cropwell Road, Radcliffe on Trent
1901 Census
No trace of Samuel but the family are recorded as still living on Cropwell Road
1911 Census
Serving in India
Military Service
12.12.11: Awarded the Delhi Durbar '1911' medal from the Adjutant General in India.
Primary Unit: Simla Volunteer Rifles, rank Conductor, service no. 262
Rank: Honorary Lieutenant, later Captain
Military unit: Indian Army Departments
Medals Awarded: British War, clasp to war medal
The London Gazette, issue published 30th October 1914 records 'conductors to be Assistant Commissaries with the honour rank of Lieutenant- S. K. Rushton 15 June 1914'. The Commissaries dealt with the logistics of the Indian Army and during the first world war became known as the Indian Army Service Corps.
1921 Census
Address: The Dutch Cottage, Cambridge Road, Bexhill
Employment: Retired  Captain Indian Army
Household:  wife Mary Ann and visitor Edith Bingham
1939 Register
Samuel a retired Captain in the Indian Army and Mary A. were living on Kenilworth Road, Bexhill, Sussex with Edith Bingham (Mary's sister) who was incapacitated and Dorothy T. Critchall. Samuel was an ARP siren operator
Other information
On Monday January 19th 1885 Samuel commenced his duties as a monitor at the local village school  (monitoring was a method based on abler pupils being used as 'helpers' to the teacher). By June 30th 1885 he was employed as a pupil teacher for one year, however his experience at the school was not a pleasant one. The role of pupil teacher was not an easy one as they were barely older than the pupils they were teaching. In October 1887 it is recorded in the School log book that 'Mr Rushton has no control over his classes and although the work is satisfactory the order might have been better' and in November of that same year Miss Snodin takes charge of the Standard 4 from Samuel. Again in 1888 he was in charge of 'Standard 2' but lacked control to such an extent that James Browne, the headmaster, had to take over. It was therefore agreed 'by mutual consent of his guardians and the school managers' that Samuel leaves the school through his incapacity as a teacher.
He enlisted with the Notts and Derbys Regiment and then transferred to the Indian Army. On 25 April 1908 he was on the passenger list of the SS China leaving Hong Kong sailing for Yokohama, Japan. He departed from there on May 6 1908 arriving in Honolulu on 15 May and then on to San Francisco where he arrived on May 21 1908. His final destination was London and next of kin  was given as Mrs R. Rushton. His last permanent residence was Simla, India.
The ships' lists stated that he was in good health, 5ft 10inches tall with a light complexion. His youngest brother Vincent Banks died in 1902 followed by his father in 1903. His mother Emma (née Morley) died in 1908. His older brother Robert Henry died in California in 1919. His wife Mary A. died in 1950 in Battle, Sussex.
By the time of his death Samuel had moved to 118 Musters Road, West Bridgford. Probate was given to Florence Ellen Dove (his niece and wife of Edwin Walter Bennett-Dove) and Arthur Robert Rushton, lace warehouseman
Obituary Thursday May 10 1956, Nottingham Evening Post:
Samuel Kelsall Rushton, 86 of Radcliffe on Trent a former Captain in the Indian Army died in a West Bridgford nursing home yesterday May 9 1956. He retired  from the Indian Army more than 30 years ago and had spent most of his retirement in Bexhill, Sussex. He returned to the Nottingham district 2 years ago. He joined  the Notts & Derbyshire Regiment and eventually transferred to the Indian Army,  being stationed at Simla for most of his service. A widower Mr Rushton had lived at Cropwell Road, Radcliffe on Trent.
Reason for inclusion on Radcliffe on Trent roll of honour
Born, lived and taught in the village.