LESLIE JOSEPH BINGLEY 1899–1972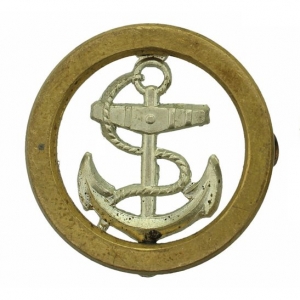 Born 11th February 1899, Nottingham. His father was serving in the Army Hospital Corps at the time of his son's birth.
Married 1929 to Annie M. Winfield in Nottingham
Died 1972 in Norwich
1901 Census
Age 1 living on Wilford Road, Nottingham with mother Maggie a shopkeeper, and a domestic servant Fanny Brewin.
1911 Census
Age eleven, living at 27 Portland Road, West Bridgford with father Joseph, forty-four, a postman, mother Maggie, forty-three and his three younger sisters, Daisy, seven, Marjorie, four and Violet, two.
From August 1914 to December 1916, he was employed by the Red Cross as a convoy and hospital orderly. He worked at The Pavilion Auxiliary Hospital, West Bridgford, during this period. He was then employed at Notts. County Asylum (Saxondale); he is listed in their records as a clerk who served in the Armed Forces. He enlisted in April 1917 and served in France with the 63rd (Royal Naval) Division. (The Royal Naval Division was an infantry unit serving with the army although the men were enrolled in the navy).
Military Service
Rank: Able Seaman then Acting Petty Officer 20.1.19
Service Number: R.1130
Military Unit: Hood Battalion, 63rd (Royal Naval) Division
Theatre of War: France and Flanders, date of entry 22.4.18.
(Transcribed military record below contains some obscure abbreviations)
Enlisted 17.4.17.
Address: 8 Portland Rd, West Bridgford, Notts. Next of kin: Mother, Margaret Ann Bingley, same address
Civil employment: Clerk and Steward. Height 5ft 9ins, chest 34ins. Religion: Wesleyan
19.4.17: "A" Reserve Battalion
1.12.17: Able Seaman
12.12.17: 2nd Reserve Battalion, Aldershot
22.4.18: Drafted to Hood Battalion, British Expeditionary Force
22.4.18: Embarked Folkestone Disembarked Boulogne
23.4.18: Joined L.I.B.D. Calais, (Lighter in Boom Defence)
30.4.18: Hood 38
17.5.18: Hood 40
2.8.18: 63rd (Royal Naval Division) Signal School
10.10.18: Re-joined Battalion
16.10.18: Inflammation of Connective Tissue, legs, Mild.To Field Ambulance
24.10.18: Hospital Admission 30460  Admitted 12th Stationary Hospital at St.Pol
28.10.18: Hood 95
10.12.18: Joined Divisional Wing. Boils
20.12.18: Hospital Admission.33015. Discharged to duty from 12 Stationary Hospital at St.Pol.
21.12.18: Joined Battalion
22.12.18: Hood 108
1.1.19: to Field Amb. cattarh
5.1.19: Hood 1.
9.1.19: Re-joined Battalion.
13.1.19: Hood 3
19.1.19: Hood 5.
24.2.19: DO.15 Hood Battalion.
Appointed Acting Petty Officer. paid 20.1.19. Eden 1 Instr.
10.3.19: Hood 18.
27.2.19 – 13.3.19: Leave to UK
10.3.19: Hood 18. Leave extended 6 days to 19.3.19
18.3.19: Routine Ord. 4971.  Result of First Class Army School cert. Exam.  Passed in whole examination except Map Reading, in which subject he must be examined before obtaining the certificate.
26.3.19: Hood 21
8.4.19: Embarked for UK for Demobilisation.
10.4.19: Demobilised Harrowby Camp Grantham
11.4.19: A.F.Z 11 received – (standard form at demobilisation)
14.4.19: Hood 26
16.4.19: War Gratuity Cert to A.G 9b.
23.4.19: A.F.Z. 22 forwarded to M.D.G.
17.7.19: Rec'd AFB.103. (Active Service Casualty Report)
2.9.19: Will sent to rating
Medals Awarded: British War and Victory
1921 Census
Address: 8 Portland Road, West Bridgford, Nottm
Employment: clerk City Asylum, Mapperley, Nottm
Household: father Joseph, postman, mother Margaret, sisters Daisy, telephonist, Marjorie, Violet and brother Charles
1939 Register
Address: Drayton Road, Aylsham, Norfolk
Occupation: clerk and steward, Mental Hospital
Household: wife Annie born 19.10.1906
Reasons for inclusion on Radcliffe Roll of Honour
Worked at Notts County Asylum in the parish of Radcliffe on Trent.