LEONARD WILLIAM RUSHMORE 1893–1919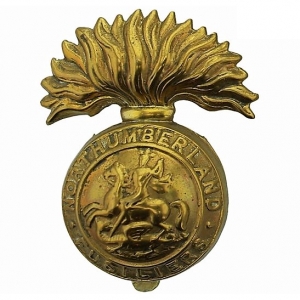 Born Oct-Dec quarter 1893. in Nottingham
Baptised William Leonard on 3rd December 1893 at St George's Church, Nottingham. Home address, 14 Garfield Terrace, Nottingham.
Married 17 January 1916 to Mabel M Green at Hyson Green, Nottingham
Died of illness 19th December 1919 in the U.K. Age 26
Burial place not found. Death registered in Nottingham
Commemorated on Radcliffe on Trent War Memorial
1901 Census
Age 7 living at 2 Victor Cottages, Clayton Street, The Meadows, Nottingham with father William and mother Alice, sister Beatrice Alice 9 and brother Walter 5.
1911 Census
Age 17, a hosiery frame work knitter, living with grandmother Mary Derbyshire and his sister Beatrice 19, both hosiery machinists,  at 4 Victor Cottages, Clayton Street, Nottingham.
Military Service
Rank: Private, later promoted to Lance Sergeant
Service Number: 14988
Military Unit: 13th Battalion, Northumberland Fusiliers, 62nd Brigade, 21st Division
Theatre of War: France and Flanders, date of entry 9.9.15
Enlisted 12 September 1914.
Height 5ft 7ins, chest 36ins, weight 139lbs, eyes brown, hair brown, religion Methodist
12.1.15: Appointed Lance Corporal (unpaid)
12.7.15: Appointed Lance Corporal (paid)
9.9.15: Date of entry to theatre of war
1.12.15: Promoted Corporal.
Wounded
The Casualty form – Active Service states:
18.3.16: Promoted Corporal
30.4.16: Wounded at duty. Gassed
1.5.16: Gassed (at duty)
19.7.16: Shell Shock
Leonard Rushmore's division was involved in brutal fighting at close quarters in Mametz Wood during July 1916. It is likely that his 'shell shock' was the outcome of the appalling carnage surrounding him, having been fighting on the Somme since July 1st.
From Westlake, Ray (2009) Tracing British Battalions on the Somme (Barnsley: Pen & Sword) p. 29
The 21st Division took part in operations at Fricourt (1/7), (3/7), entrained at Dernancourt for Ailly-sur-Somme (4/7) and from there marched to Agroeuvres. To Mollines Vidamar (7/7). Entrained at Ailly-sur-Somme for Corbie (9/7) and from there marched to Meaulte. To Mametz Wood (11/7) – in action until (18/7) Casualties – 232. Relieved and to Buire.
His service record continues:
19.7.16: To HS Salton (Hospital Ship), Rouen
1.10.16: Attached 86th Training Reserve Bn. (Cpl) Hornsea
21.4.17: Appointed Lance/Sgt (unpaid) Hornsea
25.5.17: Qualified First Class at 38th Rifle and Lewis gun
10.7.17: Attached 273rd Infantry Battalion, Lance/Sergeant, Chelmsford
20.9.17: Home to 25 Jan 1918
1.11.17: Attached 52nd (G) Battalion, Durham Light Infantry, L/Sgt, Danbury
Illness
On 26 December 1917, his Medical report while a patient in the Military hospital Colchester states: 'Illness started with pain in right side of chest and cough. Was admitted to hospital with pleurisy right side. Chest examined for fluid twice but none found. No TB in sputum. Patient is thin. He is very short of breath particularly on exertion. Much cough. Pain right side of chest. Respiration movements impaired on right side. Breath sounds very weak. X ray shows shadow suggestive of thickened pleura. Does not move when patient changes his position'.
In the medical officer's opinion the condition is constitutional and not aggravated by service in the present war (see answers to questions 12a and b on the form). However, on page 2 of the form the Officer in charge of the hospital signing off the form states that he disagrees with the medical officer's answers to questions 12a and b and has added the following to p.1: 'States that prior to joining the army always enjoyed good health and never suffered from any chest trouble. Went out to France during Sept 1915 and returned during July 1917 on account of shell shock. Was gassed during April 1916 – since then has been subject to shortness of breath more or less'.  On page 3 of the Medical Report the Medical Board states that disability was clearly attributed to service during the present war and recommends discharge as permanently unfit. The decision is date stamped Jan 4 1918.
Date of discharge is 25th January 1918. Discharge Form states: Discharged no longer physically fit for war service 25 Jan 1918. Injuries in service: Gas poisoning. Shell shock. Wife Mabel May Rushmore, 172, Gregory Boulevard, Nottingham. Marriage 17th January 1916. Father William. However, his pension record on 28th January gives his address as Lincoln Grove, Radcliffe on Trent.
Leonard Rushmore died 19th December, 1919.
Medals Awarded: 1914–1915 Star, British War and Victory, Silver War Badge No 331015
Other information
Pension form 23rd January 1918 states: Pleurisy. No longer physically fit. Result of active service. Exposure and over-fatigue and gas causing bronchial catarrh. Permanent. Outpatient treatment for 2 months recommended. Incapacity = Total for three months, 80% for three months, 40% for six months. Address is given as Lincoln Grove Radcliffe. Occupation, Hosiery Mechanic.
Awarded a pension of 30 shillings (£1.50) for 13 weeks, then 24 shillings (£1.20p) for 13 weeks, then 12 shillings (60p) for 24 weeks. Died 19th Dec 1919. Pension 38 shillings (£1.90p). At date of death his name is given as Leonard William rather than William Leonard as it appears on the birth register.
Mabel M. Rushmore married Gemmel McLaurin Stewart, a teacher, in Lincoln, June quarter 1921. They had a son in 1924, James Gemmel Stewart, who was an aeronautical wireless engineer. She died in 1983.
Reasons for inclusion on Radcliffe on Trent Roll of Honour
Living in Radcliffe on Trent in 1918 – he was on the electoral roll. His name is on Radcliffe on Trent Memorial.