JOB WILLATT 1893–1976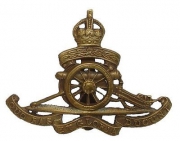 Born 16th October 1893 at Papplewick, Notts
Married in 1915 to Emma Procter at Sleaford. Daughter Marjorie Alice, born 1916, son Ronald, born 1921
Died 26th February 1976 in Ruddington, Nottinghamshire.
1901 Census
Age 8 living at Papplewick with father Job 33, waggoner on a farm, mother Annie 32, née Allcock, three sisters Ellen 13, Rose 2 and Jessie  1 and brother William 10.
1911 Census
Age 18 a stable hand and farm horseman living at Holme Pierrepont with parents and two sisters Ellen and Jessie, brothers William and Frederick 1.
Emigration
12 May 1913 arrived Quebec en route to Windthorst, Saskatchewan
30 November 1914 Job and William Willatt of Holme Pierrepont returned to UK on board SS Missanbie.
Military Service
Rank: Driver
Service number: 640835
Military Unit: Royal Field Artillery
Enlisted 10th March 1915. However due to his occupation as a corn merchant's drayman his employers W.H. Brown were successful in applying for exemption. He was described as a carter living on Maud Street, Nottingham when his daughter was born in 1916.
His exemption certificate states that due to his "low medical classification he was better employed in his present occupation."
Exemption was removed 9th March 1918 when he was attached to 479th Agricultural Company.
1921 Census
Address: Church Farm, Rauceby, Lincs
Employment: Yardman for Mr J A Brattley
Household: wife Emma, daughter Marjorie, son Ronald, boarder Charles Engeldow
1939 Register
Address: Donkey Lane, Basford, Notts.
Occupation: farm labourer
Household: living with wife Kate, son Ronald, a provisions assistant, and one other person (record officially closed).