HAROLD JOHN FALCONBRIDGE 1893–1916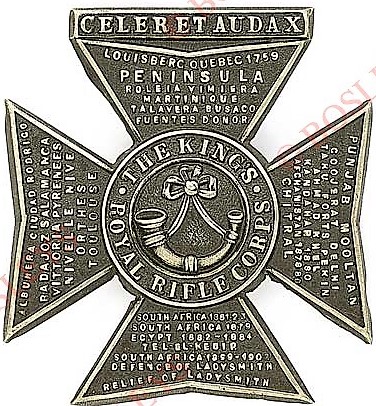 Born 7th November 1893 in Radcliffe on Trent
Baptised 4th February 1894 at the Wesleyan Methodist Church, Radcliffe on Trent. Home address given as Bolton Cottage.
Killed in action, 23rd May 1916, age 22
Buried at Berles-Au-Bons Churchyard Extension, plot D11, France
Commemorated on St Andrews Church War Memorial, Nottingham. Not Commemorated on Radcliffe on Trent War Memorial.
Radcliffe on Trent School Register
Admitted to Radcliffe on Trent village school 18 April 1898, admission number 1411
1901 Census
Age seven living with father Charles 41, railway canvasser born in Retford, Notts, mother Mary, 41, born in Tuxford and brother Charles E, 15, who was born in Retford. They lived on Bingham Road, Radcliffe on Trent.
1911 Census
Age 17 living with father Charles, a railway canvasser, mother Mary, and brother Charles E, an electrical engineer working at home. They lived at 112 Mansfield Road, Nottingham in a house with 7 rooms. He was employed as a lithographic artist apprentice.
Military Service
Rank: Appointed Lance Corporal 28 June 1915
Service Number: R/4721
Military Unit: 13th Battalion, Kings Royal Rifle Corps, 111th Brigade, 37th Division
Theatre of War: France and Flanders, date of entry 30th July 1915. Total war service abroad, 10 months
Enlisted: 10 September 1914
Age 20 years 307 days, occupation Litho artist – was apprenticed, now cancelled
Height 5ft 9½ins, weight 125 lbs, girth 34½ ins, R of expansion 3 ins. Complexion fresh, eyes blue, hair fair. Distinguishing marks: small scar on left eyebrow. Physical development good. Religion: Wesleyan
Awarded Princess Mary's gift granted to all soldiers serving on 24 December 1914.
From the War Diaries of the 13th Bn, Kings Royal Rifles: The War Diaries provide an Operation Order no. 23, dated Friday, 19th May, 1916 but no details about what happened on May 23rd. The Battalion relieved the 10th Royal Fusiliers at Berles on May 19th–20th and were still at Berles at the beginning of June.
Go to WWI Timeline to see how this man's death is part of the wider story of the war.
Copy of letter from father – C E Falconbridge and Co, Manufacturing Electrical Engineers and Contractors, 114 Mansfield Road, Nottingham. Dated: 6 July 1916:
Received your notification No. 53665 dated June 1 of my son's death in France on May 23 1916, Harold J Falconbridge, Lance Corp No. R4721, 13th Kings Royal Rifles. I am informed by his platoon officer that his personal effects were despatched the day following his death and I shall be glad to receive the parcel or to hear from you where application must be made for it.
Medals Awarded: 1914-1915 Star, received by his father Charles, British and Victory medals also received by father 8 June 1921
His personal effects consisted of:
Wallet purse, writing case, pens, 3 note booklets, 3 books various, safety razor and strop, electric torch, pipe, tobacco pouch, pocket knife, scissors, ring, Cap badge, 4 handkerchiefs, 8 buttons, photos and letters, cig holder, Gospel
Will – Harold John Falconbridge of 114 Mansfield Road, Nottingham Lance Corporal in HM Army died 23 May 1916 in France.  Probate Nottingham 15 August to Charles Falconbridge, railway canvasser.
Harold's father Charles received a dependant's pension of five shillings per week from 11.9.19. Charles died on 8.3.23 and the pension passed to Harold's mother Mary Martha who died 1939.
Reasons for inclusion on Radcliffe on Trent Roll of Honour
Born and lived in Radcliffe on Trent as a child.
Berles-Au-Bon Churchyard Extension, France