HAROLD EVELYN SIMPSON 1896–1943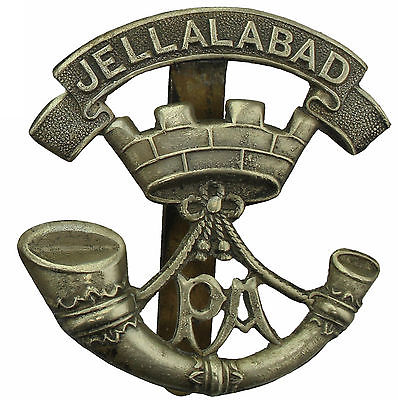 Born 18th March 1896
Baptised St. Mary's Church, Radcliffe on Trent 25th April 1896
Married 1927 to Ellen Coope, son John born 22nd April 1928
Died 1943
1901 Census
Age five living at The Green, Radcliffe on Trent, with his father John, a police constable, mother Harriett, brothers Cyril six, Claude one, Ralph born 1901, sister Lilian, four, and maternal grandmother Harriett Denman.
1911 Census
Age fifteen living on Redcliffe Street, Sutton in Ashfield. His father was employed as a coal miner and Harold was a pony driver underground. He had another brother Rufus, four, and a sister Felicia, eight months. Harriett had fourteen children and in 1911 only five were surviving.
Military Service
Rank: Private
Service Number: 37485 (S.L.I.), 16310 and 20453 (S.F.)
Military Unit: 12th (West Somerset Yeomanry) Battalion, Territorial Force, Somerset Light Infantry, 229th Brigade, 74th Division, previously 11th Bn, The Sherwood Foresters.
Theatre of War: Egypt, date of entry 24.10.15, France, date of entry 7.5.18
Enlisted 5th September 1914 at Mansfield, Notts.
Height 5ft 5 ins, weight 126 lbs, chest 35 ins, occupation coal miner, rope boy at Silverhill Colliery.
Harold Simpson was ill after he enlisted and before he left England. He was in Egypt from 24th October 1915 for 2 years 6 months in Garrison Unit. He served in Gallipoli for seven weeks and Palestine for three months during this period. The 12th S.L.I. embarked for France on 30.4.18. where he served from 7.5.18 for five months as a combatant. He was admitted to hospital in October 1918 and was not on active service after that date.
15.3.15-3.4.15: Impetigo: Thorncliffe Hospital (20 days in hospital)
28.6.15-15.8.15:  Appendicitis: Frensham Hill hospital, Near Farnham, Surrey (49 days in hospital).
24.10.15: British Expeditionary Force Egypt
?. 3.16: Malaria, admitted to Citadel Hospital, Cairo
1.5.18: En route to B.E.F. from Alexandria
7.5.18: B.E.F. Disembarked Marseilles
5.10.18: Admitted to Canadian Hospital, Calais
9.10.18: Admitted to convalescent department Boulogne
11.10.18:  Admitted to 10 C.D. Ecault
10.11.18: ? after malaria. Discharged to 5th Reserve Camp, St. Martins, Boulogne.
29.1.19: Transferred to Class Z Army reserve on demobilisation.
Information from 'Claim for disability' form:
His claim for a disability pension due to malaria was rejected on 23.1.19. on the grounds that there was no present disability; the malaria 'was non-existent so far as can be ascertained'. It was decided that there was no valid claim for disability even though the malaria had returned in October 1918 when he was admitted to the Canadian Hospital in Calais and on 10th November 1918 he was discharged to reserve Camp St Martins, Boulogne to recover.
29th January 1919: Demobilised, Army reserve
Medals Awarded: 1914-1915 Star, British War and Victory
1921 Census
Address: Redcliffe Street, Sutton in Ashfield
Employment: miner, Stanton Coal and Iron Company
Household: father John, mother Harriett, brother Rufus, sister Blanche
1939 Register
Address: King Street, Sutton in Ashfield
Occupation: unemployed general labourer and Special Constable
Household: living with wife Ellen born 28.9.1893 and son John.
 Reasons for inclusion on Radcliffe on Trent Roll of Honour
Born in Radcliffe on Trent.