HAROLD DOUGHTY 1895–1975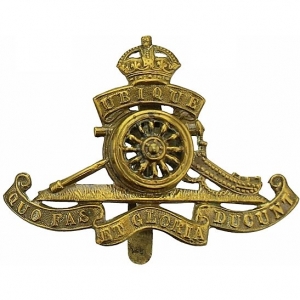 Born 3 May 1895 in Radcliffe on Trent
Baptised 10th July 1898 St Mary's Church, Radcliffe on Trent
Married Annie L Carrington age 27 in September 1924 at Cotgrave
Children: Jeffrey born1925, Kenneth born 1927, Cynthia born 1928, Gerald born 1930, and Doreen born 1931, all born in Bingham district, Notts
Died December 31st 1975 age 70 at Edwalton. Ashes interred in Edwalton churchyard
Radcliffe School Register
Admitted 2 May 1898 listed as living on Bingham Road, Radcliffe on Trent
Admission number: 1422
1901 Census
Age 5 living with father George 30 a railway platelayer, mother Sarah Ellen 34 and brothers Fred 14, a milk boy, Harold 5 and sister Edith 12. They lived on Bingham Road, Radcliffe on Trent
1911 Census
Age 15 a gardener living with father George, mother Sarah Ellen and brother Harold 15 a gardener, and sister Gladys Ellen 6 at school. They lived at Gilmans Yard, Radcliffe on Trent in a house with 3 rooms.
Military Service
Rank: Gunner
Service Number: 127653
Military Unit: 180th Siege Battery, Royal Garrison Artillery
Theatre of War: served in Gibraltar from 29.11.16-3.3.18 then France and Flanders, date of entry 27.4.18.
Enlisted in Nottingham 27 November 1915 at Nottingham (Army Reserve)
Address: Main Road, Radcliffe on Trent; age 20 years 6 months, occupation footman on the railway. Next of kin: Sarah Ellen Doughty, mother, of Main Road, Radcliffe on Trent. Distinguishing marks: 3 moles on back. Height: 5ft 9¼ins, weight 141 lbs, girth 36ins-range of expansion 3ins. Religion C of E.
29.11.16: Posted to Gibraltar with 55 Company, Royal Garrison Artillery
3.3.18: Returned from Gibraltar 3 March 1918, transferred to France 27 April 1918 until 11 February 1919
25.4.18: Shoreham: Whilst on active service overstaying leave from 10.20pm. 23 April 1918 to 8pm 24 April 1918 – deprived of 6 days' pay
Wounded
21.11.18: Injured whilst on duty on casualty list admitted to hospital 21 Nov 1918- accidentally injured by a bullet in right thigh. In hospital at Honfleur.
4.12.18: Report on Accidental or Self Inflicted injuries: 'Whilst carrying a trench mortar down railway embankment to salvage dump I kicked a stick bomb (German) which went off wounding me in the right thigh, in the performance of military duty'. Decision: No disciplinary action
23.12.18: Admitted 4th General Hospital, Le Treport
On his pension record it states that he suffered from influenza early in 1919
Message to mother: Officer Commanding 40 Stationary Hospital, Harfleur
8.2.19: Reports 8 February 1919 formerly dangerously ill now seriously ill, 127653 gunner H Doughty RGA – regret permission to visit him cannot be granted.
11.2.19: Removed from seriously ill list and transferred to England.
12.2.19: Admitted to Nell Lane Military Hospital, West Didsbury, Manchester with debility after influenza
7.4.19: Discharged from hospital. Home leave to 16.4.19 (Radcliffe on Trent)
9.4.19: Posted to 16 Fire Command, then to 15 Fire Command on 19.4.19
24.6.19: Kilnsea: Overstaying leave from 10pm – 9.30pm 26 June 1919 – absent 47½ hours- admonished, forfeits 2 days pay.
15.9.19: Demobilised. Medical category B3
10 October 1919 resumed work with Great Northern Railway Company as a platelayer at Colwick.
Medals Awarded: British War and Victory
Military Personnel Address on 1918 Electoral Register
Palin Row, Radcliffe on Trent
From the 1921 Census
Address: Palin Row, Bingham Road, Radcliffe
Employment: Railway, plate layer, Great Northern Railway
Household: mother Sarah, sister Gladys, out of work domestic, Notts County Asylum, brother Fred, out of work, and his wife Margaret, nieces Gladys and Doris Olga
From the 1939 Register
Address: 50 Nottingham Road, Keyworth, Notts.
Occupation: van driver
Household: living with wife Anne born 7.9.1893 and sons Kenneth J, Jeffrey, a shop lad, Gerald, daughter Cynthia and one other person.
Reasons for inclusion on the Radcliffe on Trent Roll of Honour
Born and lived in Radcliffe on Trent.