GEORGE EDWARD DOUGHTY 1898–1981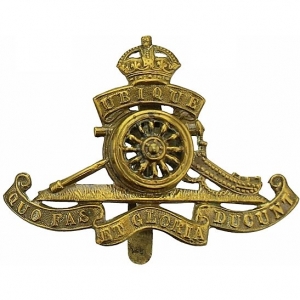 Brother of Fred and Harold Doughty
Born 18 June 1898 in Radcliffe on Trent
Baptised 10th July 1898 St Mary's Church, Radcliffe on Trent
Two marriages: in 1923 to Kate Bradley, who died in 1927 from Tuberculosis, and to Ruth Smedley in 1929.
Daughter Gillian P A born 1934 registered Basford district
Died in Wilburton, Cambridge March 1981, age 82
1901 Census
Age 2 living with father George 39 born in Kirton, Lincolnshire, mother Sarah Ellen 34, born in Corby, Northamptonshire and brothers Fred 14 a milk boy and Harold 5, both born in Radcliffe on Trent, and sister Edith 12 born in Saxondale. They are living on Bingham Road, Radcliffe on Trent
1911 Census
Age 12 attending school and living with father George, 49 a platelayer on the railway, mother Sarah Ellen, 44, brother Harold 15 a gardener and sister Gladys Ellen 6 at school. They were living at Gilmans Yard, Radcliffe on Trent in a house with three rooms.
Military Service
Rank: Gunner
Service Number: 23665
Military Unit: Royal Field Artillery, 61st Reserve Battery at demobilisation
Theatre of War: France and Flanders, date of entry 12.1.16.
Enlistment: Nottingham on 4 May 1915
Address: Main Road, Radcliffe on Trent; age 19, occupation railway employee, next of kin, Sarah Ellen (mother). Height 5ft 6⅜ins, girth 34ins, range of expansion 2ins. Distinguishing mark, mole on right ear.
12.01.16: France
13.05.16: Given 10 days field punishment no.2 for 'Injuring a government mule in the field' the previous day
25.03.18: Home
19.04.18: Posted Gunner, 5th Reserve Battalion
06.05.18: Posted France
02.10.18: Home
23.12.18: Posted 5C Reserve Brigade
08.03.19: Demobilised
Total service: 4 years 333 days
Confirmed stationed in France from 12 January 1916 to 24 March 1918 and from 6 May 1918 until 21 October 1918.
Medical history
Spent at least two months in the General Hospital, St Omer, France with Cerebro Spinal Fever – a telegram was sent to his mother 28 January 1918 informing her that he was dangerously ill, but permission to visit could not be granted, then another telegram on 3 March 1918 saying he was no longer dangerously ill.
He was involved in a traffic accident in September 1918. A statement by Lieutenant R P Cook of the 14th Brigade RFA reported:
23665 Gunner Doughty G of this battery was riding on our ammunition limber on the evening of 27 September 1918 when the rear wheel passed through a bad place in the road, causing the said gunners leg to get in between the spokes of the wheel thus spraining his ankle. Dated 5 October 1918
Medals Awarded: British War and Victory,  received 22 August 1921
Military Personnel Address on 1918 Electoral Register
Palin Row, Radcliffe on Trent
Other information
His father was killed on the railway where he was working in 1913 and his mother died in June 1926.
1939 Register
Address: 20 Station Road, Carlton, Notts.
Occupation: locomotive fireman
Household: living with wife Ruth, hairdresser, and Frederick and Sarah Smedley, parents in law, and one other person
Reasons for inclusion on the Radcliffe on Trent Roll of Honour
Born and lived in Radcliffe on Trent.