GEORGE SHEPPARD 1894–?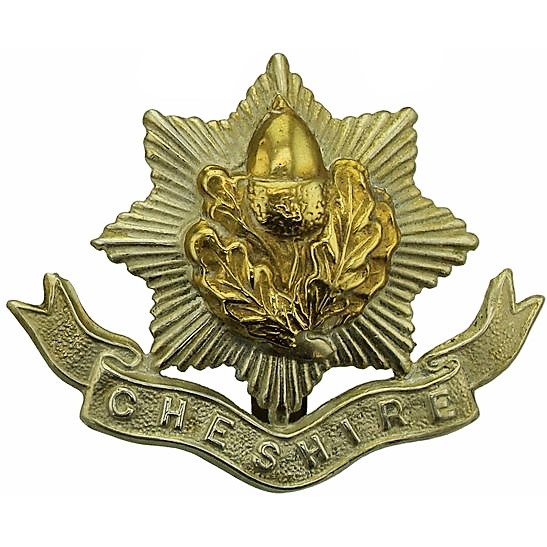 Brother of Benjamin
Born in 1894 in Quadring, Lincs.
Possible marriage to Susanna Desforges in Boston district, Lincs. in 1924.
Possible death 26th January 1939. Address at date of death: Galan Hurst Farndon Road Newark.
1901 Census
Age six living on Melton Road, Asfordby, Leics. with father John, a farm waggoner, step-mother Ellen, brothers Herbert, eleven, Benjamin, two, Joseph one month, sisters Florence, twelve, Agnes and Elizabeth, eight, and 2 step-sisters, Maud, four and Ethel, one. George's mother was Mary Ann Sheppard, née Bishop, who died in 1899.
1911 Census
Unable to find him in 1911
Military Service
Rank: Driver
Service Number: T4/057853, later 51317
Military Unit: Army Service Corps, 33rd Division
Theatre of War: France and Flanders, date of entry 20.3.16. Total war service abroad before hospitalisation 1 year 2 months.
Attested: 13 Feb 1915 at Chesterfield
Address: Green's Barn Farm, Radcliffe
Age 20 years 10 months. Occupation: Farm labourer. Height 5ft 8½ins, chest 37½ins
Next of kin: father,  John Sheppard of same address
Home 13.2.15 to 19.3.16
20.3.16: France
14.5.15: Transferred to ASC 305 Company, 33rd Div …? ASC, Derby, Private, new Reg. no. 51317
15.6.17: Admitted 3 Casualty Duty Hospital Doullens. Ac. Rheumatism
24.6.17: Admitted 5 General hospital Rouen. Myalgia
25.6.17: Transferred to Base ex 5 Canadian Stationary Hospital Doullens
3.7.17: Admitted 2 Convalescent Depot Rouen ex 8 Gen. Hospital. Myalgia
7.7.17: Admitted 11 Convalescent Depot Buchy. Myalgia
26.7.17: Discharged to base Depot Havre Class "A" ex 11 Con. Buchy
30.7.17: Admitted 2 General Hospital Havre. Synovitis knee. P. mild RN (?)
3.8.17: Discharged to duty ex 2 Gen. Hosp. Havre
21.9.17: Compulsorily transferred to 1st Battalion. Cheshire Regiment A Company.   To retain former rate of pay
Wounded
24.4.18: Wounded
25.4.18: War Office Telegram from Officer Commanding 51 Casualty Clearing station, France states 'Dangerously ill GSW L. thigh. Wire to father'. The telegram sent to his father reads: 'Regret to inform you that your son 51317 Pte. G.Sheppard Cheshire regiment is dangerously ill with gunshot wound left thigh at 51 Casualty Clearing Station France. Regret permission to visit him cannot be granted'.
27.4.18: War Office Telegram from Officer Commanding 51 Casualty Clearing station, France reports 'Slightly improved. Wire to father'. The telegram reads 'Pleased to inform you that your son 51317 Pte. G. Sheppard Cheshire regiment is reported slightly improved'.
29.4.18:  Admitted 35 Gen. Hosp. Calais. S.W. L. thigh Frac.
25.6.18: Admitted 16 Canadian General (Ontario) Hospital, Orpington; GSW Frac. L. femur (Gun shot wound, fracture left femur)
3.9.18: Canadian General (Ontario) Hospital, Orpington
17.10.19–24.10.19: Granted special leave from Royal Herbert Hospital, Woolwich to Rose Cottage, Hogsthorpe Road, Peterborough
13.2.20: Discharged no longer fit for War Service, age 25. Character V Good. Nature of disability; GSW (Gun shot wound) left thigh. Degree of disablement: 30%. Weekly rate 12s 0d. Date of commencement 14.2.20, to be reviewed in 52 weeks. Address at date of discharge: Green's Barn Farm.
Medals Awarded: British War and Victory, received by him on 15.5.22. His address at this time was c/o Mr Holmes, Delph Farm, Martin Dales, Lincolnshire.
1921 Census
Address: Delph Farm, Martin Dales, Lincs
Employment: Milkman on Thomas Holmes farm
Household: Thomas Holmes, farmer, wife Daisy, Alfred Donner, horseman on farm
Other Information
Note: Shortly after the outbreak of WW1 the Government of Ontario set apart C$2m as a War Relief Fund, with the intention of sending comforts to Canadian troops in camps in England or actively engaged at the front in France. As there was money to spare,  Lt.-Col. Richard Reid, recommended using it to establish a military hospital between London and the South Coast. The new hospital was located in Orpington, which 15 miles from London and on the main South-Eastern railway line from Dover to Folkestone.
Military Personnel Address on 1918 Electoral Register
Green's Barn, Cropwell Road, Radcliffe on Trent
From the Absent Voter List Spring 1920
He is listed as serving  with the Cheshire Regiment, home address Green Barn's Farm, but the information above shows he was discharged from the army in February 1920.
Reasons for inclusion on Radcliffe on Trent Roll of Honour
His family lived at Green's Barn Farm in Radcliffe on Trent from at least 1915 (see his attestation) until February 1920.