GEORGE NEIL CAMPBELL 1893–1936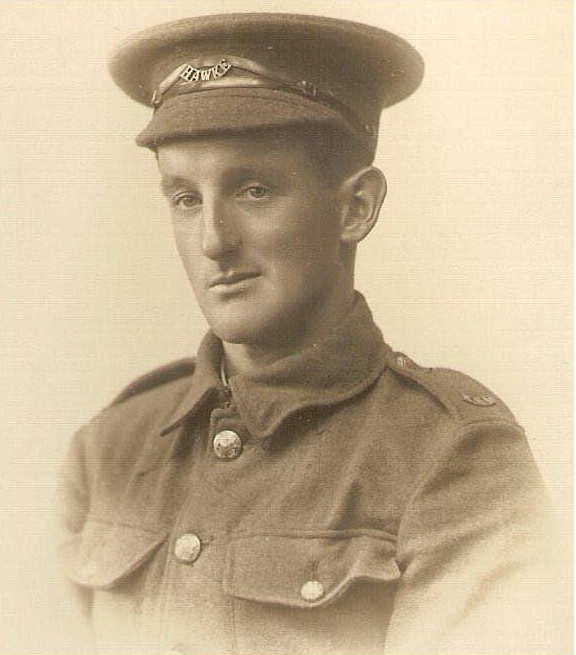 Photograph from Ancestry Public Member Tree
Born 19th July 1893, Radcliffe on Trent
Baptised 23rd August 1893 St Peter's Church, East Bridgford
Married September 1921 to Annie Gertrude Winckworth, Bath, Somerset. Children: Archibald (1924-2004), Elsa (1925-2008)
Date of death 10th February 1936 in Argyllshire aged 42
Known as Neil
1901 Census
Age seven living at Dunmore House, Radcliffe on Trent with his father Archibald, forty-seven, a physician born in Tarbert, Argyllshire, mother Georgina Annie, thirty-six, who came from East Bridgford, Notts and sisters Winifred, age two and Isobel (1900–1906) age one. Two servants, Elizabeth Wilson and Lucy Foster, were living with the family.
1911 Census
George is not listed on the 1911 Census for Radcliffe on Trent. Passenger lists on Ancestry show him returning from Montréal, Quebec on 15 November 1912. His father Archibald, sixty, a surgeon, mother Georgina Annie, and sister Winifred Norah (known as Norah), at school, were living in Radcliffe at Dunmore House, which had ten rooms.
Military Service
Rank: 2nd Lieutenant, previously Able Seaman
Service number: London Z/754
Military Unit: D Company, Hawke Battalion, 63rd (Royal Naval) Division then Royal Flying Corps/Royal Air Force from 1917 (UK based).
Theatres of War: Probably Balkans in 1915, date of entry unknown, followed probably by the Western Front in November 1916.
It is not clear from Campbell's service record below when and where he entered theatres of war or how long he served abroad. However, his medal record shows he was awarded a 1914–1915 Star, therefore he would have served abroad before the end of December 1915. The Hawke Battalion was in action at Gallipoli (Balkans theatre of war) in the autumn of 1915 and it is likely he was serving with them. The Battalion transferred via Mudros and Alexandria to France in May 1916. Campbell was in the UK from August to November 1916 and probably then served in France from November 1916 to February 1917. He returned to England on Special Leave in February 1917 and transferred to the Royal Flying Corps.
06.11.14:  Attestation: address Albert House, Cropwell Road, Radcliffe on Trent. Height 5ft 7ins, complexion fair, hair dark brown, eyes grey. Occupation: farming. Religion: Episcopalian. On Nominal Roll, Public Schools Battalion until 8.3.15
09.03.15: Hawke Battalion,
23.04.15: Appointed Able Seaman
03.05.15: Hawke Battalion, D Company, Royal Naval Division. At Blandford Camp, Dorset, training camp for the Royal Naval Division.
27.02.16: His service certificate was sent to C.P.Depot for entry of service at Depot and for transmission to 3.C.O. Blandford
04.05.16:  Hawke Battalion transferred to Depot Batt. Mudros, northern Aegean
29.07.16: Disembarked at Alexandria from Mudros. Campbell was on ship HT Kentucky
02.08.16:  Embarked on HMT Franconia at Alexandria
20.08.16: Embarked for England from Havre
22.08.16:  Attached to 4th Reserve Battalion, Canvas Camp, Blandford.
04.09.16: B.E.F. Hawke
22.11.16: Drafted to Hawke Battalion from Blandford. The Battalion was fighting in France
08.02.17: Discharged to UK (Commission) to enter cadet school
08.04.17: Previously shown on special leave until 7.4.17. Now at No.18 Officer Cadet Battalion, Prior Park, Bath
03.10.17:  Medical Board stated he was fit as a pilot.  His address: care of his father, Dr. Archibald Campbell, Argyll Lodge, Hunters Quay, Argyllshire, Scotland who had retired from his practice in Radcliffe on Trent.
05.11.17  Awarded Good Conduct Badge
18.6.18:  Transferred from 41 Squadron to 47 Training Depot Station.
7.10.18: Transferred with qualifying orders to G.H.Q. Blandford.
13.2.1920: Resigned his Commission. His record states 'unsuited for P.O.' and 'Officers Pool, Reserve Depot'.
Letter from his mother during the war
The following undated letter written by Neil's mother, Georgina Campbell, during the war is in a private collection held at the Imperial War Museum. It is addressed to nurse Grace Durant (see her biography). The letter suggests Neil was recovering at the time from hand injuries.
Dear Grace,
I am ashamed I have not written before this to thank you for your letter and photo of the Hospital. It must be a huge place. I am glad you like the work  … We heard from Neil, dated Nov 3rd and he seemed much brighter and in better spirits. His hands he said were healing nicely and he was able to hold his rifle. He said sniping was most exciting!! Your mother seems very well now. I expect she keeps you well up in village news. George Houldgate has enlisted at last and has gone to London. Swift is still about though! With kind regards, yours sincerely, G.A. Campbell.
Medals Awarded
1914-1915 Star, British War and Victory
1921 Census
Address: Upper Weston, Somerset
Employment: Under Government scheme for officers, horticultural
Household: return made by Mr George Edmunds, not resident.
Death and other information
George Neil Campbell of 86 Wells Road, Bath, died 10th February 1936 at The Argyll and Bute District Asylum, Lochgilphead, Argyllshire. Administration (with Will), Nottingham 22 November 1950 to Archibald Richard Neil Campbell nurseryman and Elsa Isobel Campbell spinster. (Source: England and Wales, National Probate Calendar).
No further details are currently available about the circumstances in which George Neil Campbell died.
1939 Register
Annie Campbell, widow, was living in Bath with son Archibald, at school and one other person whose record is officially closed (presumably daughter Elsa).
Annie Campbell, wife of George, died in 1941 in Bath at the age of 44.
Reasons for inclusion on Radcliffe on Trent Roll of Honour
Born and lived in Radcliffe on Trent as a child.