FREDERICK GEORGE MALSOM 1897–1917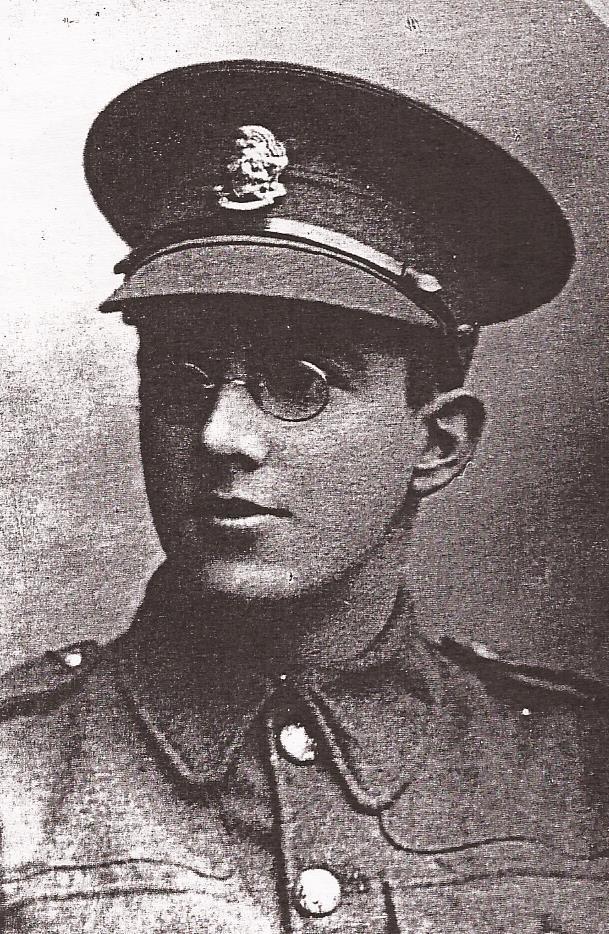 Photo from 'The Old Boys of Nottingham High School Killed in the First World War', unpublished.
Source: The Nottinghamshire Great War Roll of Honour
Brother of Reginald
Born 1897, December quarter, in Cardiff.
Baptised 2nd January 1898, St Andrews Church, Cardiff. Home address 29 Cranbrook Street, Cardiff
Killed in action 30th October 1917, age 20.
Commemorated on Radcliffe on Trent War Memorial, Nottingham Boys High School Memorial, the war memorial at the Royal Academy, London and on Panel 153, Tyne Cot Memorial, West Flanders, Belgium.
1901 Census
Age three living with father Harry, 32, a domestic coachman, mother Eleanor, 29 and brother Reginald, age four, in Eglwysilan, Glamorgan
1911 Census
Age 13, living with father Harry, a domestic chauffeur, mother Eleanor, brother Reginald, and sister Beatrice Lilian, 1, at The Lodge, West Leake House, West Leake.
Frederick Malsom enlisted in the Artists Rifles at the end of 1915 when he was eighteen. It was a prestigious battalion, attracting many men from public schools and universities who wanted to train as officers. Members included Wilfred Owen, Edward Thomas and John Nash. Eventually over ten thousand of the fifteen thousand who enlisted became officers.
Military Service
Rank: Private
Service Number: 763130
Military Unit:  1/28th (County of London) Battalion, London Regiment (Artists Rifles), 190th Brigade, 63rd (Royal Naval) Division
Theatre of War: France and Flanders, date of entry 5.5.17. Total war service abroad 5 months.
Attested in Nottingham, 4th Dec 1915, age 18
Address: Victoria Street Radcliffe on Trent, living with parents Harry and Eleanor Malsom
Occupation: Clerk (Engineers),
Height 5ft 7ins, chest 33½ins, weight 121lbs
4.12.15: Home
5.12.15: To Army Reserve.
30.10.16: Mobilised and posted
30.10.16 to 30.5.17: Home
14.5.17: Embarked Southampton, British Expeditionary Force, France
15.5.17: Disembarked Le Havre
15.5.17: Transferred to 1/28th Battalion, C Company
19.5.17: Joined unit in the field
At the beginning of October the Artists Rifles were at La Comté, a farming village 29 kms north west of Arras where they were in training. They then proceeded by train to Cassel, a strategic position near the northern end of the Western Front. Cassel was the headquarters for the British Second Army under Sir Herbert Plumer from 1916 to 1918. On October 3rd the men marched to Riet Veld, a Dutch province in Utrecht where they spent a few days in training. On October 7th they marched back to France and were in training at Houtkerque farm, close to the Belgian border, until October 25th. They proceeded from Houtkerque farm to Dombre Camp then Reigersberg Camp arriving there on October 27th. 
30.10.17: Missing. Death presumed, age 20 
Details of death
Missing in action on 30th October 1917 during the 3rd Battle of Ypres (Passchendaele) (July 31st – Nov 10th 1917). The Artists Rifles were engaged in action in the vicinity of Albatross farm in Flanders. Frederick was among the 124 men missing in action and 76 who were killed that day.
An official report described how 'A' Company of the Artists' Rifles were wiped out when attacking Source Trench (which lay near a little stream then in flood called the Paddebeek) where enemy machine guns picked their targets among men held in the knee high suck of the mud.' (from Nottinghamshire Great War Roll of Honour, original source not cited)
Go to WWI Timeline to see how this man's death is part of the wider story of the war.
Personal effects sent home: Letters, photos, pocket case, 2 diaries, 2 note books, pince nez in case
His mother was the claimant on his pension records.
Medals Awarded: British War and Victory, received by his father on 13.2.22
Other information
He is among the men from the 1/28th (County of London) Battalion, London Regiment (Artists Rifles) who are remembered on the war memorial at the Royal Academy, London. The inscription reads:
'To the glorious memory of the 2003 members of the Artists Rifles, 28th Battalion, the London Regiment, who gave their lives for King and Country in the Great War, Annis Domini 1914 – 1919.
Their name liveth for evermore'.
His parents later moved to Cheltenham. His brother Reginald, who also served in the war, returned to Radcliffe on Trent when it was over and became secretary of the Lawrence's Ramblers' Cricket Club and a member of Radcliffe Hockey Club.
Reasons for inclusion on Radcliffe on Trent Roll of Honour
Lived in Radcliffe on Trent before the war and during service.
Tyne Cot Memorial, Belgium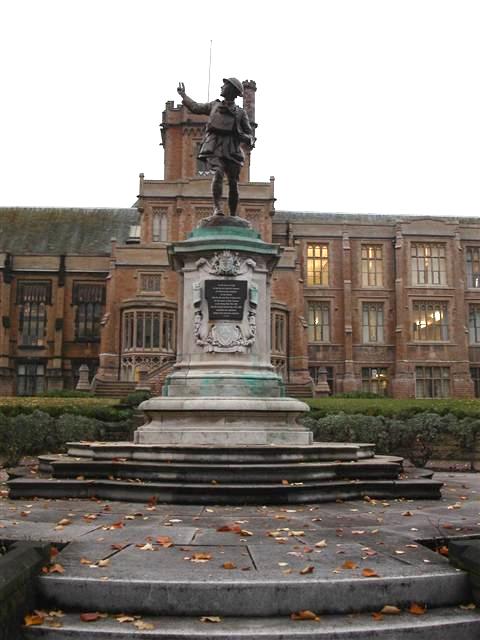 Nottingham Boys High School Memorial