THOMAS HENRY BIRKBY 1893–1917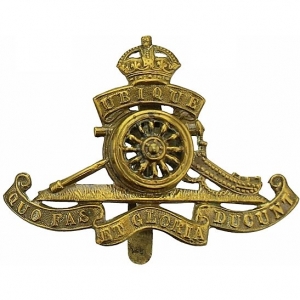 Brother of John
Born May 1893 in Bingham, Nottinghamshire
Baptised 7th June 1893 at St. Mary and All Saints, Bingham. Father Thomas, mother Ruth Ellen.
Killed in action 26th November 1917, age 24
Buried in Roclincourt Military Cemetery, France, Plot III. E23
Commemorated on Radcliffe on Trent War Memorial
1901 Census
Age 7 living with his mother Ruth (Ellen) 44 a charwoman, brother John 4 and a boarder William Cooling from Heckington, Lincs. They lived on Long Acre, Bingham.
1911 Census
Birkby family now living in Bolton Terrace, Radcliffe on Trent, still with William Cooling. Ruth described as his housekeeper. Both sons described as boarders. John was working as a butcher's errand boy, brother Thomas as a bricklayer's labourer (possibly for William Cooling who was a bricklayer).
Military Service
Rank: Gunner
Service Number: 63959
Military Unit: C Battery, Royal Field Artillery, 95th Brigade, 21st Division
Theatre of War: France and Flanders
Enlisted: Newcastle upon Tyne 30 December 1914
Address: Water Lane, Radcliffe on Trent
Age on enlistment: 21 years 3 months
Occupation: bricklayer
Height 5ft 8⅜ ins, girth 34 ins, range of expansion 3 ins. Distinguishing marks: mole on left cheek, scar of burn on left elbow.
Posted 14th January 1915, 20th May 1916 and 30th August 1916. Documents burnt, no other information legible
Buried at village of Roclincourt, just north of Arras. Next of kin: Ellen Birkby, mother, Water Lane, Radcliffe on Trent
Medals Awarded: No details available. entitled to British War and Victory
Go to WWI Timeline to see how this man's death is part of the wider story of the war.
From the War diary of the 95th Brigade, Royal Field Artillery, November 1917:
ROCLINCOURT
22nd   B/95 passed under command of 170 Bde RFA. HQ  H1 d.3.1   Remaining three batteries covered Right Inf. Bde RFA. A  B26 d.8.6   
24th  SOS fired 4.35 pm.  Ceased firing 4.38 pm (2 secs) Small party of the enemy approached our lines but withdrew. C  H5 a.1.9      (1 sec) C H9 b.5.1    
26th   10 am  B. Gen. R.A. Wellesby CRA XIII Corps and CRA 21st  Division visited Battery positions.D H2 b.3.3    
27th   Telegrams despatched to UK recalling all ranks from leave on 30th inst.
(2 hours) B 29 a.0.0    
 29th   Bde withdrew from action to Wagon Lines. (3 hours)
(GAVRELLE)  
30th 12 Noon Bde received orders to be ready to march at a moment's notice
6.15 pm  Bde marched to BOISEAUX AU MONT.
Lt Col J N Sinclair assumed command of Bde.
View the above extract in the original War Diary
Pension record
Documents were received from Paymaster for a pension in relation to Thomas Birkby, on 21.5.18 citing Mrs Ruth Ellen Birkby, mother, of Water Lane, Radcliffe-on-Trent as a dependant. A pension of 8 shillings (40p) a week was awarded to her from 16.7.18.
Reasons for inclusion on Radcliffe on Trent Roll of Honour
Lived in Radcliffe on Trent.