ROBERT LEES 1881–1964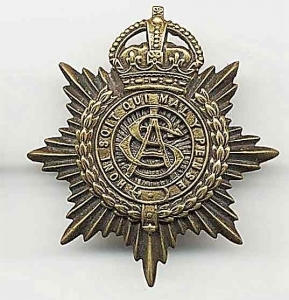 Born 9th December 1881.
Baptised 10th December 1881 at St. Mary's Church, Radcliffe on Trent
Married: 28th October 1902 to Florence Edith Westmoreland at Nottingham Registry Office
Children: Robert Arthur, born 31st January 1903, Dora born 15th March 1909, Jessie born 16th November 1911, Francis Edith born 4th June 1913 and Margaret born 7th August 1917.
Died: December 1964 in Nottingham, age 83
1881 Census
Robert was born in Radcliffe on Trent in 1881 after the census was taken. The family were living at 10 Lorne Grove, Radcliffe on Trent. The household comprised his father Frederic, a solicitor, who died in Guys Hospital in May 1887, mother Clara, sister Clara E. age 3, twins Frederic and Mabel age 3 months, Clara's widowed mother Elizabeth Raynor and a servant.
1891 Census
Age 9 living with his widowed mother Clara, who is now employed as a grocer, and sisters Clara E. 13, twins Frederic and Mabel 10, brothers Samuel 6 and Charles E. 4. Clara's mother is still living with them. They are now at 180 Ilkeston Road, Nottingham.
1901 Census
Age 19 and employed as a clerk. The family are still living on Ilkeston Road but Clara his eldest sister has now left.
1911 Census
Age 29 and employed as a clerk at an Estate Agents. He is now married to Florence Edith (known as Edith) who is employed as a drawing hand in a wool mill. They have two children: Robert Arthur age 8 and Dora age 2. They are living at 13 Norton Street, Radford.
Military Service
Rank: Private
Service Number: R4/064179
Military Unit: Royal Army Service Corps Remounts
Enlisted at Nottingham 6.4.15.
Address: 3 Foundry Square, Norton Street, Radford, age 33 years 4 months, occupation grinder and driller at William Hollins & Co in Nottingham. Height 5ft 7ins, weight 155lbs, wife Florence Edith Westmoreland, children: Robert Arthur, Dora, Jessie, Frances Edith.
14.9.16: transferred to Remounts depot at Kettering. He is recorded as honest, sober, reliable and a good worker.
In June 1915 whilst serving with the army at Ormskirk he suffered a rupture caused through riding and was admitted to the Military Hospital in Seaforth for 3 days.
He spent four years with the colours but did not serve overseas. He qualified in cold shoeing and when tested by a Board of Officers at Kettering he was granted a gratuity of 5s on 5th February 1918.
Medals Awarded: he did not serve in a theatre of war or abroad so therefore was not entitled to campaign medals.
1921 Census
Address: Foundry Square, Norton Street, Nottm
Employment: labourer, Hollins and Co, Cotton Spinners
Household: wife Florence, son Robert, miner Radford colliery, daughters Dora, Jessie, Frances, Margaret, Annie
1939 Register
Address: 10 Sherwin Grove, Nottingham
Occupation: textile blousing room foreman.
Household: living with wife Florence, daughters Jessie, a hosiery underwear cutter and Margaret Lees, later married name Baxter. She was a cigarette packer.
Reason for inclusion on Radcliffe on Trent Roll of Honour
Born in Radcliffe on Trent where the family were living at Cromwell Villas, 10 Lorne Grove.