NORMAN CUTHBERT SAWARD 1898–1970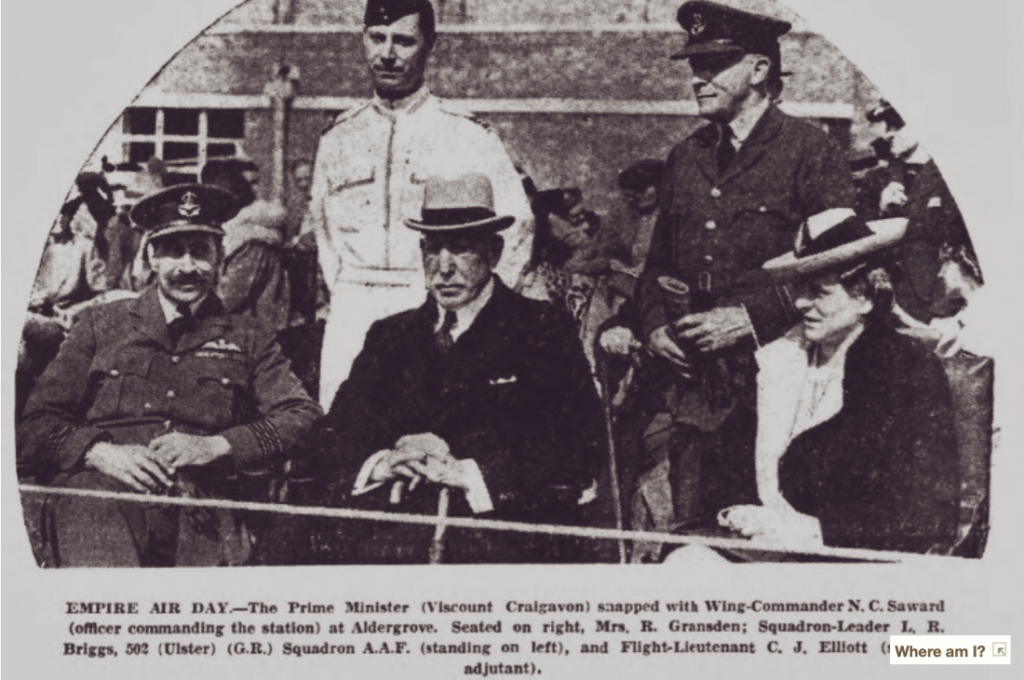 Belfast Newsletter 22 May 1939
Born 14th July 1898 in London, address 47 Torrington Square
Baptised in St. Lawrence, Kent on 4th August 1898
Married Valeria Poleshonk, son George Alexander Douglas born 1935, christened at St Edmund's Church, Holme Pierrepont on 25th September 1935
Died December 1970 in Maidstone, Kent.
1901 Census
Age 2 living at Beacon Street, Lichfield with mother Violet Georgina née Boulton, brother John, 1, his aunt Annie Collard, a nurse, cook and housemaid. His father at this time was serving as Chaplain to the Forces in South Africa and was awarded the Queens South Africa medal with three clasps.
1904 moved to Bolnhurst when his father was appointed rector.
1911 Census
Age 12 living at Bolnhurst Rectory with father William Thomas 50, clergyman, mother Georgina 44, brother John, who also served in the RAF in 1918, and sister Agatha 2, Minnie Sutor cook and Beatrice Ball housemaid.
On 30th May 1913 Rev. W.T. Saward was formally inducted as vicar of Holme Pierrepont.
Military Service
Rank: Lieutenant
Military Unit: Royal Air Force, previously 70th Squadron, Royal Flying Corps, formerly Royal Field Artillery, 1st North Midland Brigade, rank 2nd Lieutenant
Height 6ft, education Nottingham High School and Nottingham University
22.10.1915: Reference given by G.Turpin, headmaster of Nottingham High School recommending commission
4.11.15: Norman Saward signed official forms to serve in any place outside the U.K.
22.11.1915: Cadet in the Nottingham University College Contingent Senior Division Officers Training Corps, promoted to 2nd Lieutenant
1916: Army List  Unposted
1.7.17: Commissioned Lieutenant. Unit given as  the Royal Artillery, serving under the Air Ministry
 9.9.1917: Shot down between Gheluvelt and Houthulst (in Belgium) when flying a Sopwith Camel (B3916) with 70 Squadron, Royal Flying Corps and taken prisoner of war (source www.airwar19141918).
An article in the Nottingham Post dated 27th September 1917 states that Lieutenant Norman Cuthbert Saward was reported missing. 'The young officer was educated at Nottingham High School and trained for his commission under Capt. Trotman with the University College Officer Training Corps. Gazetted to the R.F.A. he subsequently transferred to the R.F.C. and had been fighting in France for the last 5 months'.
In 1918 Reverend W.T. Saward made a request for an enquiry into the welfare of his son following an attempt by British prisoners to escape from Schweidnitz POW camp near Schleisen in Eastern Germany (source; National Archives, reference FO 383/399). There was an attempted escape from Schweidnitz on 19th March 1918 via a tunnel by twenty-four officers. Three of them were killed on recapture and nineteen were returned to camp after three weeks and were tried by court martial. According to a letter from one of the escapees, Tarn Hacker, "the tunnel was made by excavating with metal spoons, putting soil into mugs – tied with string which was shuttled back and forth. Only one man could work on the tunnel at one time". They were free for just over three weeks and had suceeded in getting over the border into Austria, where they were recaptured. They had been aiming to reach  Switzerland. Some of the names of the escapees are listed in WWI forums. Norman Saward is not mentioned in these lists and it has not been confirmed whether he was in the escape party or remained at the camp when it happened.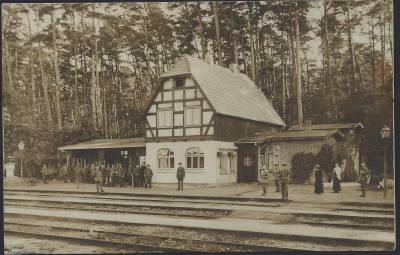 Schweidnitz railway station, the platform reserved for POWs
He was subsequently repatriated on 6th January 1919.
As his father, Rev. W.T. Saward was a composer and author of twenty-one plays (including the historical and ecclesiastical play 'Glastonbury' and the drama 'William Shakespeare), Norman Saward may well have been involved with the orchestra and drama group at Schweidnitz.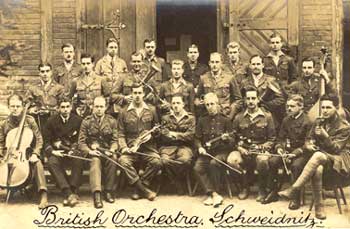 British prisoners who formed an orchestra at Schweidnitz camp, 1918. Images courtesy of the BBC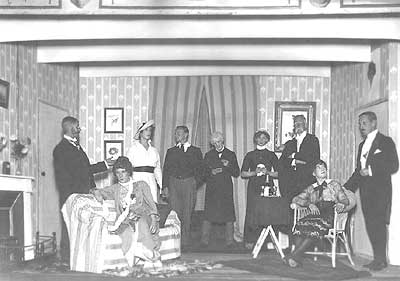 This full theatrical production, complete with stage, set and costumes
was advertised in this edition of Schneidnitz POW camp magazine, Barb,in October 1918.
The magazine was written by British officers.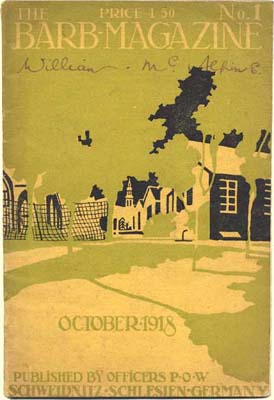 16.6.1919: fined 40 shillings (£2) for driving a motorbike at 30-35 mph through the village of Orston. He was stationed at RAF Tadcaster, York
12.12.19.  Mentioned in Despatches
1.1.1925  Flight Lieutenant Royal Air Force, New Year Honours List
17.12.1930 No. 3 Flying Training School, Grantham
5.1.1934 No. 5 Flying Training School
1.10.1935  Squadron leader, General Duties
1.10.1938 Wing Commander Aldergrove, Co Antrim, N. Ireland
Medals Awarded
British War and Victory, Mentioned In Despatches
1921 Census
Address: Murree Hills, Punjab
Employment: RAF Fling Officer
Household: still serving
Other information
In 1924 he was serving on the Indian North West Frontier and flew one of two aeroplanes purchased by the Afghan government from Simla to Kabul. The newspaper article below reports that  he 'was accorded an audience with his Majesty the Amir where he was decorated with the Order of Izzatt first class' and that 'although only 24 years old he had had remarkable experiences in connection with flying with the RAF in particular during the war and had been on the Indian North-West frontier for some time'.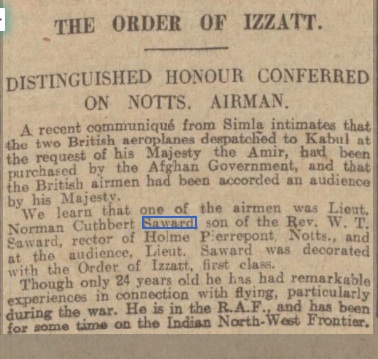 Grantham Journal 11 October 1924
Promoted from Flying Officer to Flight Lieutenant in 1925.
In June 1928 he sailed from Bombay to Plymouth aboard the Macedonia.
Promoted to Squadron Leader in 1935 and became Wing Commander in 1938. His details are not recorded on the civilian 1939 Register. He continued service through World War II and was mentioned in the Gazette several times.