LOUIS STONE TAYLOR 1887–1953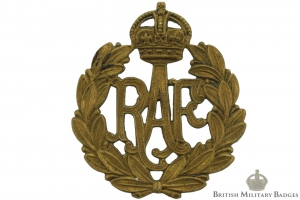 Born 24th January 1887, Radcliffe on Trent
Married Gladys Annie Bemrose in 6th August 1914 at the Wesleyan Methodist Church, Radcliffe
Daughters Stella born 13th July 1922 and Celia born 1927, both born in Basford district, Nottingham
Died 27th February 1953
Brother of Archibald
1891 Census
At school, age 4, living on Main Road, Radcliffe, next door to the Black Lion Public House, with father Henry 45, a draper, mother Sarah 41, brothers George 19, a clerk, Oliver 8 and Harold 6. Sarah's widowed mother Ann Stone age 73 was living with the family, as was a general domestic servant, Louise Burton, 14.
1901 Census
Age 14, living on Main Road with father Henry, a draper, mother Sarah and brothers Archibald 21, a railway clerk, Oliver 18, an assistant draper, and Harold 16, a quantity surveyor's pupil.
1911 Census
Now a school teacher age 24, living on Bingham Road with widowed mother Sarah, who had taken over as draper, and brother Archibald, 31, a railway clerk.
Military Service
Rank: Air Mechanic
Service number: 194519
Military Unit: Royal Air Force
Theatre of War: He served in the U.K. and therefore did not enter a Theatre of War
10.6.18: Enlisted, Private 2.
Occupation; schoolmaster.
Height 5 ft 8 ins; chest 33 ins; hair black; eyes grey; complexion fresh; scar on lip.
Religion: Wesleyan. Wife: Gladys Annie Taylor, 29 Mona Road, West Bridgford, Notts.
Medical Category Grade Two.
7.8.18: Appointed Air Mechanic 3
15.8.18: To Stenness Station (seaplane base, Stenness Loch, Scotland)
19.8.18: Transferred to Orkney and Shetland Group
17.1.19: To Dispersal Centre Edinburgh
17.2.19: Transferred to RAF Reserve
30.4.20: Deemed discharged
Medals Awarded: ineligible for campaign medals because he served in the U.K.
1921 Census
Address: 29 Mona Road, West Bridgford, Nottm
Employment: School Teacher, Trent Boulevard School, West Bridgford
Household: wife Gladys
1939 register
Address: 8 Greenhouse Road, Doncaster, Yorks
Occupation: Schoolteacher
Household: Boarding with Ernest and Gladys Mitchell.
His wife Gladys, born 25th September 1890, and daughters Stella, a daily sub probationer nurse, and Celia were living at 73 Costock Avenue, Nottingham.
Other information
Resident at 73 Costock Avenue, Nottingham at date of death. Probate to Gladys Annie Taylor, widow.
Reason for inclusion on Radcliffe on Trent Roll of Honour
Born and lived in Radcliffe on Trent