JOHN ROBERT TALBOT 1897–1945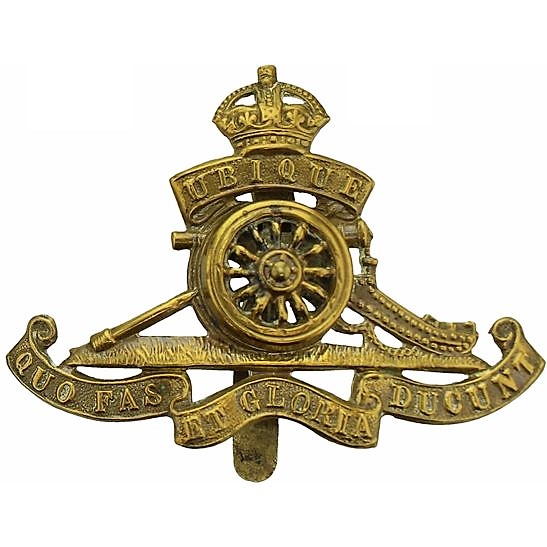 Brother of Charles
Born 13th November 1897 at Caythorpe
Baptised 2nd January 1898 Caythorpe cum Frieston, Lincolnshire
Married in 1920 to Lily Elsie Emans in Nottingham
Son John E. born 1924
Died 5th January 1945, Nottingham, age 47
1901 Census
Living in the parish of Fulbeck, Lincolnshire with father Robert, age 38, farm foreman, mother Eliza, age 38, and brothers Henry 18, Fred 10, and Charles 7, who also served in military.
1911 Census
Living on Sydney Grove, Radcliffe on Trent, at school. Father Robert was unemployed and mother Eliza Robinson Talbot has no recorded ocupation. His brother Fred Talbot 20, was working as a domestic valet and his brother Charles 17, was a clerk in a soap works. The house had four rooms.
Military Service
Rank: Acting Battery Quartermaster Sergeant at end of war
Service Number: 98022
Military Unit: Royal Field Artillery
Theatre of War: France and Flanders, date of entry 21.5.15; Italy from April 1918
Enlisted on 29 August 1914
Claimed to be 18 years and 9 months on attestation. Actual age 16 years 9 months
Birthplace: Parish of Bydes (Byard's) Leap, Lincs.
Occupation: Hall Boy. Single.
Height 5ft 6ins, weight 138 lbs. Chest expanded 37ins, expansion of 2ins, blue eyes, fresh complexion, brown hair
1.9.14: Home. Posted Gunner
8.9.14: Posted Driver 156 Battery RFA
21.5.15: France
24.9.15: Home until 10.6.17. Sick and admitted to North Evington War Hospital in Leicester
11.6.17: France until 16.4.18. Posted as acting bombardier
23.7.17: Wounded
17.4.18: Italy until 21.12.19
13.2.19: Appointed Acting Corporal with pay
22.2.19: Appointed paid A/BQMS (Battery Quartermaster Sergeant)
12.3.19: Appointed Acting Sergeant with pay
2.7.19: Volunteered for services in the army of occupation until 1.12.19
Rank given as A/BQMS, at present serving in RFA No.9 Rest Camp, Taranto, Italy
25.7.19: Fourteen days leave to U.K.
22.12.19: Home, Dispersal Centre at Ripon
19.1.20: Demobilised
Disciplinary record at start of service in 1914 and early 1915 while based in England included overstaying leave, insolence to Non Commissioned Officer, not complying with order, irregular conduct whilst employed in officers' mess as caterer when he obtained a pass without the approval of the Mess President and absence from Church parade.
John Talbot's service record includes an extraordinary letter written in Belgium on July 25th 1917 by an officer and addressed to his mother expressing condolences for his death. However, he reappeared and was recorded as wounded on 23.7.17.  He was possibly a prisoner who escaped. Unfortunately, two letters from his mother providing useful information about his whereabouts are torn with sections missing.
To see a copy of the original letter regarding his 'death' and transcriptions of subsequent letters click here.
Service record includes a request to substantiate his rank on admission to hospital for neurasthenia in 1918.
15.3.20: Awarded a 20% disability pension of 8 shillings per week due to neurasthenia
25.8.22: Final weekly allowance of 7s 6d for 70 weeks for 6-14% disability
Medals Awarded: 1914-1915 Star, British War and Victory
Military Personnel Address on 1918 Electoral Register
Sydney Grove, Radcliffe on Trent
From the 1939 Register
Address: Hayswood, 20 Alexandra Street, Nottingham
Occupation: Club steward
Household: living with wife Lily, club stewardess, and son John
His year of birth is given as 13th November 1898 on the 1939 Register and 1897 on the England and Wales Birth Index. His baptismal record gives his date of birth as 13.11.1897.
Other information
Address at date of death: Hayswood 20 Alexandra St, Sherwood Rise, Nottingham.  Survived by wife Lily Elsie Talbot. Estate £3386.19s. He is buried in the Rock Municipal Cemetery, Nottingham.
Reason for inclusion on Radcliffe on Trent Roll of Honour
Lived in Radcliffe on Trent.