JOHN NICHOLSON CAUNT 1889–1948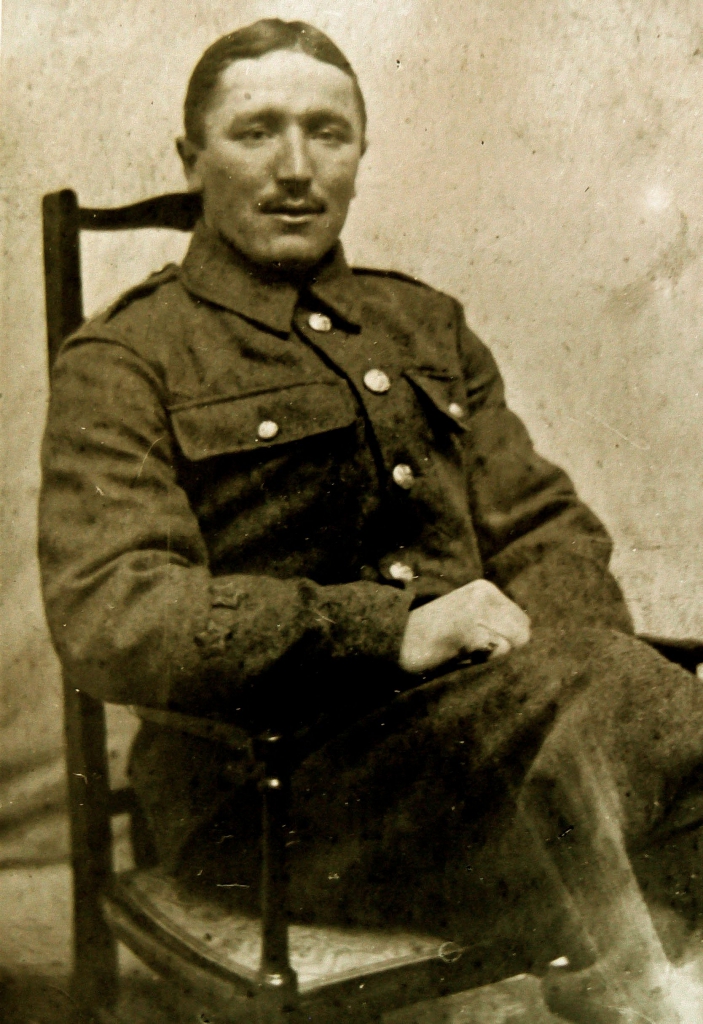 Photograph from the Cutler collection housed in the Radcliffe Parish Council Office
Born 4th January 1889 in Radcliffe on Trent
Baptised 1st March 1889 St Mary's Church, Radcliffe on Trent.
Married 1917 to Agnes Frost, Bingham district
Children: Florence, baptised 14 July 1918, Lilian born 1920, Thirza born 1922, Douglas born 1926
Died 1948, Bingham district
Buried in Radcliffe Cemetery, grave reference L172, no headstone
1891 Census
Age 2 living with grandparents Samuel and Elizabeth, aunt Emma, his mother Lilly and Samuel's granddaughter Annie Osborne Caunt on Main Road, Radcliffe. Grandfather was an ostler.
1901 Census
Living on Back Lane, Radcliffe with grandfather Samuel, yardman on farm, and aunt Emma, housekeeper.
1911 Census
Age 22 living in Lamcote, Radcliffe with mother Lilly, a single parent, sister Ethel 9 and brother Albert 5. He was employed as a carrier.
Military Service
The only information available is for a J Caunt from the index to service records currently still held by the MOD records office, for those persons with dates of birth pre 1901 and who had served both in WWI and from 1921. The date of birth recorded for J Caunt is 4 January 1889 so there is a strong possibility that this is the record of John Nicholson Caunt.
From the UK Military Discharge Indexes 1920-1971, reference number ADT0000100299  (see ancestry, Forces War records)
Rank: Army Other Ranks, discharges for 1921-1939
Service Number: 4960641
Military Unit: British Army
Photograph in military uniform with name found in Cutler album (housed in Radcliffe on Trent Parish Council Office)
1921 Census
Address: Water Lane, Radcliffe
Employment: Unemployed previously employed by Trent Concrete at Colwick
Household: wife Agnes, daughters, Florence and Lilian
1922 Electoral Register
Address: Water Lane, Radcliffe on Trent
Household: wife Agnes Mary Caunt
1939 Register
Address: No 4 Council Houses, Main Road, Radcliffe on Trent
Occupation: Auxiliary postman
Household:  living with Agnes and daughters Florence Stanley  and Lilian Richmond
Reasons for inclusion on the Radcliffe on Trent Roll of Honour
Born and lived in Radcliffe on Trent