JANE SIMPSON (neé JONES) 1883-1921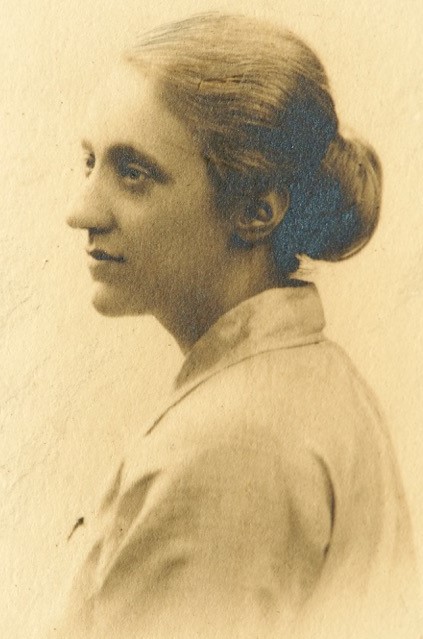 Photograph thought to be Jane Jones, courtesy of the Simpson family
Before the War
Jane Jones was born in Portmadoc (now Porthmadog), Carnarvon in 1883. In 1891 she was living at 25 South Street Portmadoc with her father Robert, 46, labourer, mother Dorothy, 44, brothers Thomas, 18, clerk, John R, 16, engine cleaner, sister Kate, 12, and brother Griffith, 4.
By 1901, Jane, 18, had embarked on a career as an asylum nurse. The census does not specify where she was working. She was living at 3 Britannia Terrace with her widowed mother Dorothy, brother Thomas, 28, station master and sister Kate, 22, dressmaker.
Jane (also known as Jennie) continued with her nursing career and by 1911 was deputy matron at Notts County Asylum in Radcliffe on Trent. It was there that she met her future husband Archibald Vere Simpson (see his biography), who was a clerk at the Asylum. They were married on 20th December 1913 at West Bridgford Parish Church.
During the War
At an unknown date during the war Jane transferred to Northamptonshire War hospital, nursing there until 1918. Northamptonshire War Hospital was formerly the Northamptonshire County Asylum at Duston, Northampton. The asylum became a war hospital in late 1915 and closed in March 1919, having treated around 25,000 patients. It then reverted to an asylum.
Notts County Asylum records for the April-July quarter 1918 show that, with the consent of Northamptonshire War Hospital, Jane was re-appointed deputy matron at Notts County Asylum following the resignation of the current deputy matron. In July 1918, the Asylum was requisitioned by the War Office and converted to Notts County War Hospital. The War Hospital provided care for patients suffering from 'shell shock'. It closed in August 1919 and was re-opened as an asylum.
Jane's husband Archibald was granted a commission in the Northumberland Fusiliers in November 1915, attaining the rank of Lieutenant by the time he relinquished his commission in April 1919. He and Jane continued to live and work at the asylum after his return.
After the War
Jane and Archibald's son Leslie Colin was born on 27th March 1920. He was named after Archibald's brother who was killed at the Battle of Hooge in August 1915.
Jane died suddenly of heart failure on the morning of Sunday 14th August 1921 in Portmadoc while on holiday with Colin. She was buried at Portmadoc on Wednesday 17th August 1921. Colin, who had Down's Syndrome, stayed in Portmadoc until December 1921. His father Archibald arranged for him to be looked after by a Mrs Pagdin until 31st Dec 1924, then by Mrs Ogden. When Ellen Lever, the asylum matron, retired in February 1925 she looked after Colin, taking him to Skegness and Mablethorpe. He then went to live with her at 24 Hampton Road West Bridgford in 1926. Colin is recorded as living with Ellen Lever in 1939 and it is thought that he continued to live at 24 Hampton Road until he died in 1947, age 27. Ellen Lever died in 1951. (information courtesy of the Simpson family)
In the 1927 and 1928 electoral registers Archibald was recorded as living at 24 Hampton Road, West Bridgford. In 1927 Ellen Howe was also living there.
Archibald married Millicent Mary Freeman of 19 Rolleston Drive Nottingham on 15th October 1927 at Lenton Parish Church. They had two sons, Anthony William born 1929 and Brian Freeman born 1931. Archibald died in 1976.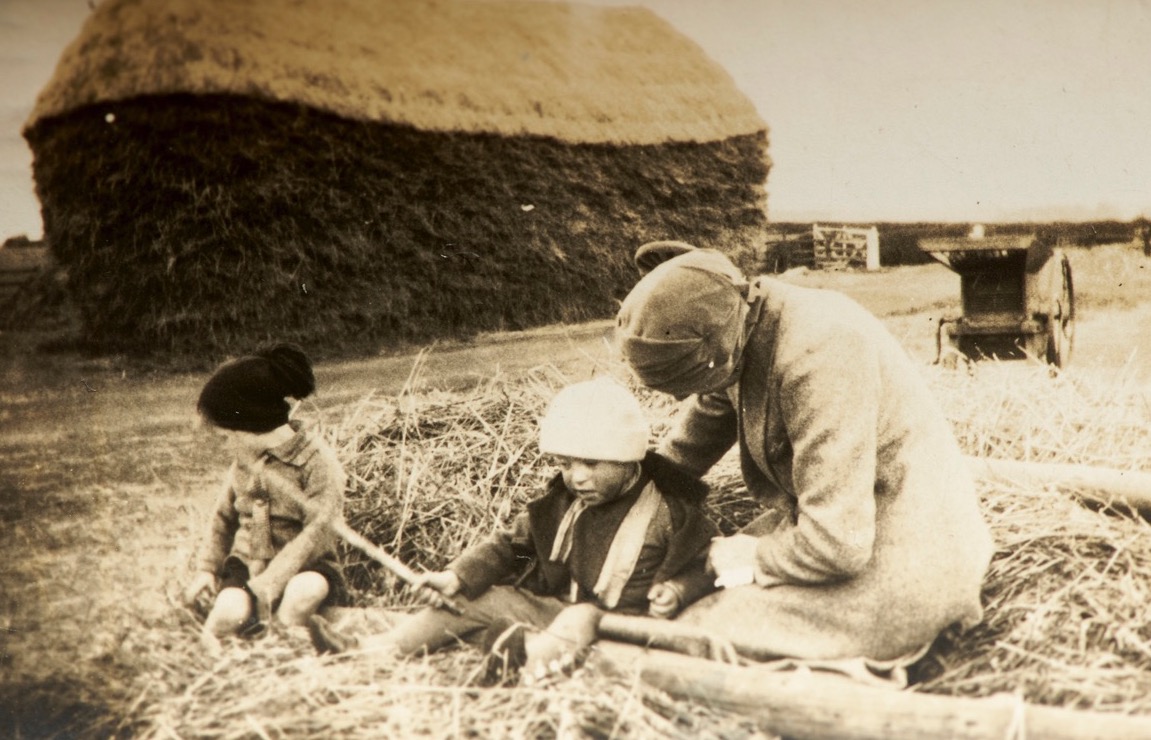 Colin Simpson (centre) April 1924. Photograph courtesy of the Simpson family