JAMES WILSON MASON 1897–1953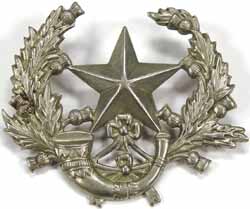 Born 12th February 1897 in Glasgow
Marriage 1924 to Florence A Tindale
Died 3rd December 1953, Radcliffe on Trent, age 56
1901 Census
Age 4, living in Edinburgh with father Robert Brown Shaw Mason (Fire Insurance Inspector) 32 and mother Maggie 28.
1911 Census
Living with parents and sisters Margaret 6 and Violet 1 living Cavendish Lodge, Radcliffe on Trent.
Military Service
Rank: Private, later Lance Corporal
Service Number: 241096
Military Unit: 6th Scottish Rifles
Theatre of War: France and Flanders, date of entry 17.1.17
Attested: 22.1.16
Age: 18 years 344 days. Occupation: Engineer's? (indecipherable word). Height 5ft 5ins
2.1.16-1.17: Home
17.1.17 to 29.5.17: British Expeditionary Force, France
Wounded
27.5.17: Wounded
28.5.17: GSW (Gun shot wound) shoulder. Admitted 16 General Hospital, Le Treport.
29.5.17: Transferred to UK
31.5.17: Wounds severe. Admitted Southern General Hospital, Birmingham.
9.9.17: Posted to 5th Scottish Rifles
10.3.18: In Action
Wounded after returning to Front
10.3.18: Wounded
21.3.18: Shrapnel Wound, Leg. Admitted General Hospital, Boulogne
26.3.18: Admitted to Gen. Hospital, Cheltenham (?)
19.10.18: Certified 1st Class signaller, having passed tests on Map Reading, Electrical Instrument and Signal Training
5.5.19: Appointed unpaid Lance Corporal
31.7.19: Protection Certificate for discharge states Medical Category as B2.
Able to walk 5 miles, see and hear sufficiently for ordinary purposes
3rd Scottish Rifles by this date
23.8.19: Awarded a pension of 5 shillings 6d (27p) from 28.8.19 to 6th September 1921. Degree of Disablement 10% due to Bronchitis
27.8.19: Transferred to Class 'Z' Army Reserve on demobilization (in Hamilton)
Medals Awarded: British War and Victory
Military Personnel Address on 1918 Electoral Register
Bingham Road, Radcliffe on Trent
Other information
Survived in 1953 by his widow Elizabeth Edith Mason.
Address at date of death 18 Shelford Road, Radcliffe, left £10,725.1s.8d to his widow.
1922  Electoral Register
Address: Bingham Road, Radcliffe on Trent
Household: parents Robert and Margaret
1939 Register
Address: Radio House, Shelford Road, Radcliffe on Trent
Occupation: Wireless and Electrical engineer, shop 18 Shelford Road
Special Constable
Household: living with wife Florence, born 25.6.1893, employed in shop
Reasons for inclusion on Radcliffe on Trent Roll of Honour
Lived in Radcliffe on Trent during and after the war.