FREDERICK NEALE 1883–1969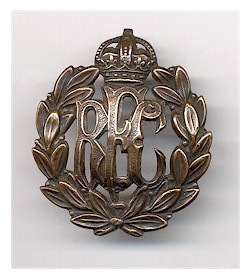 Born 24th February 1883 in Codnor, Derbyshire
Married 18th November 1911 to Millicent Huskinson age 26, at the Methodist Church Radcliffe on Trent. Daughters Irene Mary born 25.3.12 and Doris Hilda born 15.9.13
Date of death 1969
1891 Census
Age 7 living with father Eli, a coal miner, mother Sarah, brothers Walter 12, horse driver in colliery, Henry 10, William 4, Frank 4 months and sister Agnes 14 in Heanor, Derby.
1901 Census
Age 18 a coal hewer underground living with father Eli, a coal hewer underground, mother Sarah, brothers Walter a coal hewer, Henry also a coal hewer, William, an ironworks labourer, Frank, Daniel Donald 6 and sister Dora 9 at 10 Ormonde Street, Heanor, Derby.
1911 Census
Age 27, coal hewer (unemployed), living with father Eli, a coal hewer, mother Sarah, brothers William, bricklayer's labourer, Frank, coal hewer, Daniel Donald, pony driver coal mine, and sisters Dora and Hilda Lucy 19 at 38, Ormonde Street, Langley Mill, Notts. Millicent Huskinson was there as a visitor.
Military Service
Rank: Air Mechanic
Service No: 33044
Military Unit: Royal Flying Corps
Theatre of War: France and Flanders, date of entry 22.10.16
Enlisted 17.6.16 as an Air Mechanic
Civilian employment at enlistment: motor transport driver. Height 5ft 8½ins, chest 34ins
6.9.16: Military Hospital, Eastleigh
France 22.10.16-6.9.17
27.8.17: Sprained ankle
6.10.17-15.10.17: Furlough
5.8.19: Aegean, Malta
6.9.19: UK for leave
15.11.19: Transferred to Royal Air Force reserve
30.4.20: Discharged
Medals Awarded: British War and Victory
Military Personnel Address on 1918 Electoral Register
Ivy Cottage, Bingham Road
Other information
He was 28, living at 38 Ormonde St, Langley Mill at the time of his marriage. Occupation: Carter.
1921 Census
Address: Bingham Road, Radcliffe
Employment: Motor Driver, Hide and Skin Market, Cooperative Society, Beeston
Household: wife Millicent, daughters Irene and Doris, father in law Frederick Huskinson, platelayer Great Northern Railway, mother in law Mary
1922 Electoral Register
Address: Bingham Road, Radcliffe on Trent
1939 Register
Address: Beeston, Nottingham
Occupation: lorry driver
Household: living with wife Millicent Annie born 22.9.1885 and daughter Doris (later married name Fisher)
Reasons for inclusion on Radcliffe on Trent Roll of Honour
Married a woman from Radcliffe on Trent and had a Radcliffe address when on active service.