FRANCIS EDWARD ROBINSON 1889–1961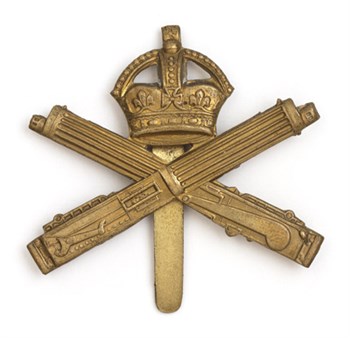 Born 12th October 1889 Thurlby, Lincolnshire, in the parish of Bourne
Married 1918 to Elsie H. Crosby, Bingham district. Daughters, Wanda born 1919 and Joan born 1922
Died 2nd January 1961, age 71, Hull, Yorkshire
1891 Census
Age one, living on Union Road (West Street) Bourne with father Francis 27, an agricultural labourer, mother Florence 21 and his father's brother Charles 25, also an agricultural labourer.
1901 Census
Age eleven, living on Union Road (West Street) Bourne, with his parents, sister Florence 9, and brother Harold 4.
1911 Census
Age 21, a footman at Tollerton Hall, near Radcliffe on Trent. The Hall was owned by a widow Alice Mary Burnside, age 49 and a widow. She had nine servants, eight of whom were females. The house had thirty-six rooms.
Military Service
Rank: 2nd Lt.
Service number: 53314
Military Unit: 17th Bn, Tank Corps
Theatre of War: France, date of entry 6.3.18
3.2.1918: Commissioned
The Tank Corps was formed from the Heavy Branch of the Machine Gun Corps on 27th July, 1917. The 17th Bn. converted to armoured cars in April 1918, shortly after Francis Robinson arrived in France. In 1918, the Tank Corps was in action at Villers- Bretonneux (April), Le Hamel (July), Amiens (August), Hindenburg Line (September).
Medals Awarded: British War and Victory, sent to his home address, Main Road, Radcliffe on Trent
Other information
He married Elsie Crosby in 1918. She was born in 1893 and was the daughter of Joseph Crosby and Harriet Crosby. Her father was an attendant at Notts.County Asylum in the parish of Radcliffe on Trent. The family are registered as living at the asylum on the 1911 census. Her occupation at the time was 'pattern girl'.
1920 Electoral Register
He was registered as an absent voter, still serving as a Lieutenant, Tank Corps. His address was given as c/o Notts. County Asylum.
He became a tenant of one of the sixteen new council houses built on Cliff Crescent, Radcliffe on Trent, which were completed in 1921.
1921 Census
Address: Shelford Road, Radcliffe
Employment: commercial traveller, Caribourne Co Ltd, Leyton, London Cotton and Ribbon Mfg
Household: wife Elsie, daughter Wanda
1939 Register
Address: 9 Southern Drive, Kingston upon Hull
Occupation: office manager, inked ribbons. He was an Air Raid Precautions warden
Household: wife Elsie born 3.5.92, daughter Wanda, shop assistant (Ladies Outfitters), and Joan, shorthand typist (Hull Corporation) and ARP
Reasons for inclusion on Radcliffe on Trent Roll of Honour
He lived in Radcliffe on Trent during and after the war.