CHARLES SIMKINS 1882–1951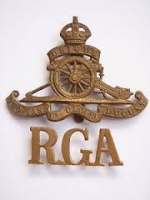 Born 8th September 1882 in Sneinton, Nottingham
Married in 1907 to Lilian Beale, two sons Charles born 1907 and George born 1909.
Died 20th August 1951, address given The Farm, Adbolton
1891 Census
Age nine living at 16 Southwell Road with father Charles, a master butcher, mother Emily née Stone and brothers Harry 3, Dan 7 and Alfred 1 and a maid Elizabeth Atkins.
In 1896 Charles's grandfather died. He had previously been running The Farm at Adbolton and it was at that date that the family moved to Adbolton. There were a number of butchers shops owned by the family, including a very modern shop on Angel Row in Nottingham.
1901 Census
Age 19  living at Adbolton with his father Charles, a farmer, mother Emily, brothers Harry, Dan and Alfred and house maid Elizabeth Atkins.
1911 census
Age 28 working as a brewer and living at the Dog and Pheasant in Radford, with his father in law John Beale, his wife Lilian  and sons Charles 3 and George 2.
Military Service 
Rank: Gunner
Service number: 161918
Military Unit: 185th Heavy Battery, Royal Garrison Artillery
Medals Awarded
British War and Victory
Pensions Record Card
Address 44 Pierrepont Road, West Bridgford
Discharged 8.4.19
Disabilities: Neurasthenia, rheumatism, malaria, defective teeth, cyst on face – all attributable to war service
Pension originally assessed at 30% but in April 1922 increased to 40% 16 shillings per week (80p)
Continued until November 1928 when there was correspondence which is not at present available.
1921 Census
Address: Adbolton, Holme Pierrepont
Employment: Smallholder
Household: father Charles, farmer, mother Emily, servant Fanny Wright
Other information
Following the tragic death of his father on 11th December 1924, his brother Dan appears to have taken over the running of the farm but he died in 1938. Charles, still involved with the milk production, took over the farm. In 1933 Charles was living at Derby Grove, Nottingham.
From the 1939 Register
Address: Adbolton Farm, Gamston
Occupation: a farmer
Household: wife Lilian and two sons. Charles born 10 May 1907 was a dairyman assisting his father and George born 21 March 1909 was a trainee architect and surveyor.