CHARLES GEOFFREY CLAYE 1895–1918


Photo from the Sherwood Foresters Museum, Nottingham Castle
Born 14th February 1895, Radcliffe on Trent at Radcliffe Hall (now the British Legion)
Baptised March 21st 1895 at St Mary's Church, Radcliffe on Trent
Killed in action 5th July 1918
Buried at Charmes Military Cemetery, Essegney Vosges, France. Grave ref no. 1 A.B.
Commemorated in the Memorial Chapel, Charterhouse School; Lenton War Memorial, Nottingham; The memorial plaque, St. Michael's Church, Bramcote. He was also commemorated with an endowed bed at Nottingham General Hospital, The Ropewalk. Not Commemorated on Radcliffe on Trent War Memorial.
1901 Census
Age six living with father Wentworth Ernest, a railway rolling stock manufacturer, mother Mary Louisa, sister Dorothy, age eight and five servants at Radcliffe Hall. The family moved from Radcliffe Hall in 1905. They were living in Bramcote Hills House by 1908, which had thirty rooms.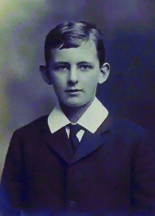 Pupil at Charterhouse School
1911 Census
Age 16 a boarder at Charterhouse School, Godalming, Surrey. He was a patient in the school sanatorium at the time of the census. He was previously educated at Hinwick House School, Wellingborough. His father was manager and director of Railway Wagon Works, Long Eaton.
Military Service
Rank: 2nd Lieutenant, then Lieutenant
Military Unit: 99th Squadron. Royal Air Force. Formerly 1st/5th Battalion, The Sherwood Foresters
Theatre of War: France and Flanders, date of entry August 1916. Total war service abroad 1 year 11 months.
Notes on Charles Claye's service have been compiled from 'Remembering the People of Bramcote' by Bramcote History Group, the Sherwood Foresters archive, www.charterhousewarmemorial.org.uk, the Derbyshire  Advertiser and Journal and Forces War Records and www.findmypast.co.uk.
September 1914: Commissioned in the 5th Battalion, The Sherwood Foresters
7.10.14: 2nd Lieut 2/5th Battalion, The Sherwood Foresters (Territorial)
1.6.16: Promoted Lieutenant
August 16: Transferred to the Front
6.3.17: Transferred to the Royal Flying Corps, trained as observer at the School of Aerial Gunnery in France
1917: Attached to No.48 Squadron., wounded twice
13.4.17: Appointed Flying Officer Observer. Flew Bristol F2 Fighters April 3–May 9 1917 and then the De Havilland DH4 July–November 1917. The DH4 was a light two-seater day bomber plane.
9.5.17: Wounded when with 48 Squadron RFC
17.11.17–1.12.1917: Home on leave
1918: Home posting. In January he was given a post in England as an instructor in aerial navigation and bomb-dropping at Hythe School of Aerial Gunnery, Kent but asked in April to be transferred to the Front.
18.4.18: Returned to the Front, appointed to No. 99 Squadron.
5.7.18: Killed in action in bombing raid while acting as an observer. He flew a De Havilland D.H.9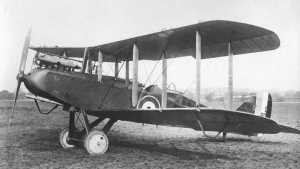 Medals Awarded: British War and Victory
Go to WWI Timeline to see how this man's death is part of the wider story of the war.
Other information
Following his death, his commanding officer wrote, 'There are few men, I think, who would deliberately have given up the chance of a 'soft job' in England to go out again, the second time, as observer. He was doing most valuable work, as for some time he was our only experienced observer.'
The family moved to Lenton House, Nottingham, in 1916 and then to 'The Hill', East Bridgford in 1919.
Addresses on Medal Rolls Index cards: Lenton House, Beeston Lane, Lenton, Nottingham and 12a Collingham Place, London S.W.5
His sister Dorothy's husband was killed in October 1918.
Reasons for inclusion on the Radcliffe on Trent Roll of Honour
Born and lived in Radcliffe on Trent as a child.
Charmes Military Cemetery, France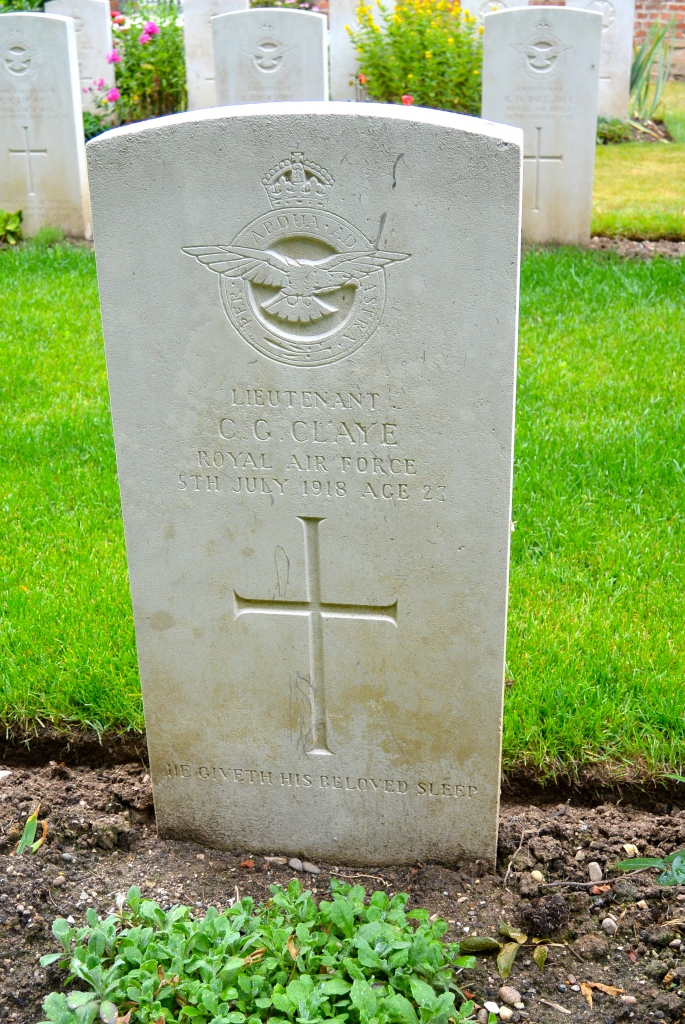 Photograph Courtesy of the Commonwealth War Graves Commission