ARTHUR VICKERSTAFF 1888–1947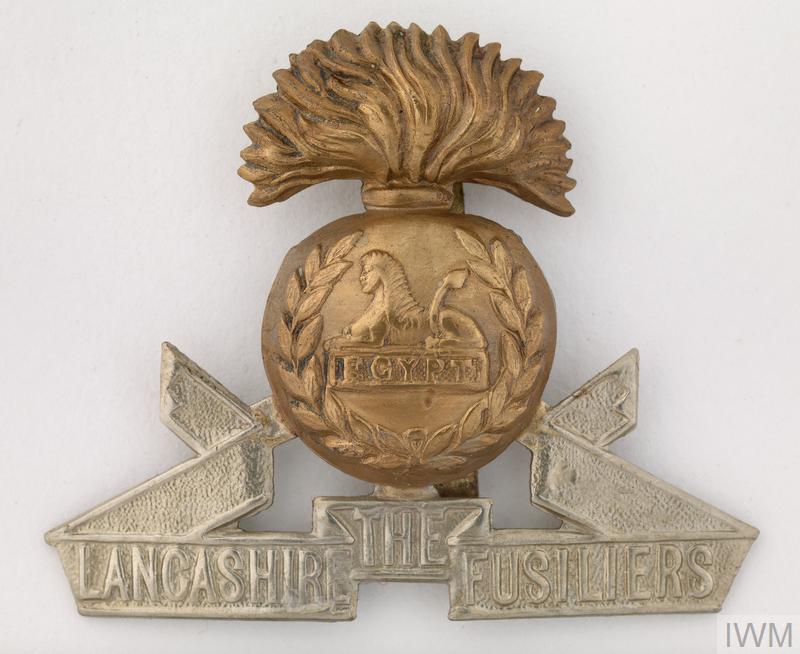 Born 5th August 1888 in Radcliffe on Trent
Baptised 6th September 1888 at the Wesleyan Methodist Church, Radcliffe
Married 1920 to Elizabeth Douglas in Durham
Daughter Ida Elizabeth born 9 September 1923
Died 1947, age 59 in Radcliffe on Trent
Buried in Radcliffe Cemetery, grave reference D120
Radcliffe on Trent School Register
He started school on 29.8.1892, when his parents' address was Little Lane, Radcliffe on Trent.
1891 Census
Age 2 living on Back Lane, Radcliffe on Trent with father Samuel, a bricklayer's labourer, mother Annie and younger sister Elizabeth.
1901 Census
Age 12 a farmyard assistant, living with widowed mother Annie, a charwoman age 34, and sisters Elizabeth 10, Florence 7 and Minnie 4, on Back Lane, Radcliffe on Trent.
1911 Census
Lliving on Wharf Lane, Radcliffe on Trent
Military Service
Rank: Private
Service Number: 21013 (Lancashire Fusiliers), 237294 (Labour Corps)
Military Unit:  4th Battalion The Sherwood Foresters, then 2nd Battalion Lancashire Fusiliers, 12th Brigade, 4th Division, followed by 7th Agricultural Company, Northumberland Fusiliers, then Labour Corps
Theatre of War: France and Flanders, date of entry 3.8.15.
Enlisted 26.12.1914 in Sherwood Foresters.  Age 24 and 4 months, according to service record.
Occupation coal carter/horseman; address Lamcote, Radcliffe on Trent.
Height 5ft 6ins, weight 130lbs, chest 35½ ins, large scar inside right leg, slight spinal curvature.
Next of kin: Mother, Annie Rowe of Lamcote
26.12.14: Attested Nottingham
28.12.14: Posted
April 1915:  Transferred to Lancashire Fusiliers
1.4.15: Smoking cigarette in ranks on Church parade: 4 days CB (confined to barracks)
11.4.15: Talking in ranks: 3 days CB
3.6.15: Talking on parade: 3 days CB
25.6.15: Absent from fatigue at 7am: 3 days CB
24.7.15: Transferred to 3rd Lancs. Fusiliers, Rank: Private, Service Number: 21013  later 24255
3.8.15: Posted to France
27.2.16: Admitted to No. 29 Casualty Clearing Station with influenza, then to 1st General Hospital Etretat on 5.3.16
12.3.16: To England on HMHS Panama
13.3.16-18.4.16: In 2nd Birmingham War Hospital with influenza (37 days)
When he was on active service, his battalion saw action at the Battle of Albert (1st-13th July, 1916, part of the Battle of the Somme) and the Battle of Le Transloy Ridges (1st-20th October, 1916) among other conflicts.
Wounded
1.11.16: Gunshot wound in left shoulder
10.11.16: Back sprain
12.11.16: To England from Rouen per HMHS Asturias
15.11.16: Sprained back: in Birmingham War hospital 25 days.  Medical report states 'Trench blown in and buried patient. On admission complains of shooting pains up and down back – worse on movement. Also pain across lower portion of abdomen.'
Entitled to wear "Wound Stripe"
For more information, description of the Wound Stripe click here.
His service number at this date 24255
8.1.17: Transferred to No 14 Infantry Works Company, Durham Light Infantry
28.4.17: Transferred to 349th Home Service Labour Company
25.5.17: Subsequent transfer to 412th Agricultural Company
23.6.17: Transferred to Labour Corps
24.8.17: Transferred to 349th Home Service Labour Company
5.3.19: Placed on Class Z, Army Reserve for demobilization
He was discharged on 5.12.1919 from 412 Agricultural Coy, Labour Corps (Service Number: 21013).
His home address was given as Low Carr House, Framwell Gate, Durham on Statement of Disability form.
Medals Awarded: 1914-1915 Star, British War and Victory, sent May 31st 1922.
Military Personnel Address on 1918 Electoral Register
Water Lane, Radcliffe on Trent
1921 Census
Address: Water Lane, Radcliffe
Employment: bricklayer, J and S Vickerstaff, Radcliffe
Household: wife Elizabeth
1922 Electoral Register
Address: Water Lane, Radcliffe on Trent
1939 Register
Address: Bailey Lane, Radcliffe on Trent
Occupation: builder's labourer
Household: living with wife Elizabeth and daughter Ida, a soft furnishing machinist.
Reasons for inclusion on Radcliffe on Trent Roll of Honour
Born and lived in Radcliffe on Trent