ARTHUR ERNEST BURNHAM 1892–1984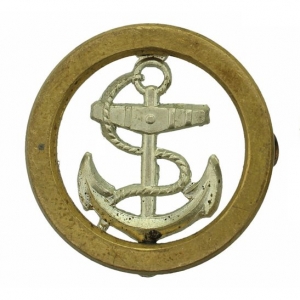 Born 25th October 1892 in Caudry, France
Married Elsie Hellingsworth, daughter Joyce born 1924
Died February 1984 in Nottingham district, age 91
1901 Census
Age 8 living in Willoughby Street, Nottingham, with father George, licensed victualler, mother Hannah and his siblings.
1911 Census
Living with brother Henry 24 at Dunkirk Farm, Lenton, working as a warehouseman in a lace warehouse. Father George, publican at the 'Fox and Hounds', Machine Street. On the schedule sheet accompanying the census record the postal address is recorded as Beeston Fields, Old Lenton.  Brother Henry stated that he was a farmer's son, working for father.
Military Service
Rank: Ship's Steward's Assistant, then Victualling Assistant
Service Number: M24499
Military Unit:  Royal Navy (formerly RNVR)
Theatre of War: served abroad on various ships
From UK, Royal Navy Registers of Seamen's services:
Arthur Ernest Burnham, born 25th October 1892 in Caudry, France
Enlisted 29th November 1916.
Occupation clerk (at enlistment).  This has been amended to 'farmer' in June 1918.
Height 5ft 7ins, chest 37ins, hair brown, eyes grey.
Ships served on:
29.11.16 – 23.2.17: Pembroke I, rank Ship's Steward's Assistant
24.2.17: Alecto, rank Ship's Steward's Assistant
28.3.18 – 15.4.18: Alecto, rank Victualling Assistant
16.4.18 – 22.4.18: Pembroke
23.4.18 – 31.3.19: M.F.A (Mercantile Fleet Auxiliary) Vindex
1.4.19 – 30.4.19: Pembroke III
1.5.19 – 28.7.19: Presidents III.  Shore on demobilisation
Notes on ships: HMS Trent was a gunboat renamed HMS Pembroke in 1905 and served off the coast of Tanganyika in 1915. HMS Vindex was a seaplane carrier operating in the North Sea from 1915-1918, when she was transferred to the Mediterranean.
Character and ability: Very Good.
War gratuity paid (amount unreadable)
Military Personnel Address on 1918 Electoral Register
The Red Lion, Water Lane, Radcliffe on Trent
1921 Census
Address: 8 Stratford Square, Nottingham.
Employment: American Traveller, Simon Mfg. Weekday Cross, Nottm.
Household: wife Elsie. Lodging with Thomas Henry Rees
1939 Register
Address: 125 Gregory Boulevard Nottingham
Occupation: departmental manager (hosiery)
Member of works fire service
Household: living with wife Elsie born 12.10.1895
Reason for inclusion on Radcliffe on Trent Roll of Honour
Address in Radcliffe on Trent during war years.