ALBERT VICKERSTAFF 1896–1956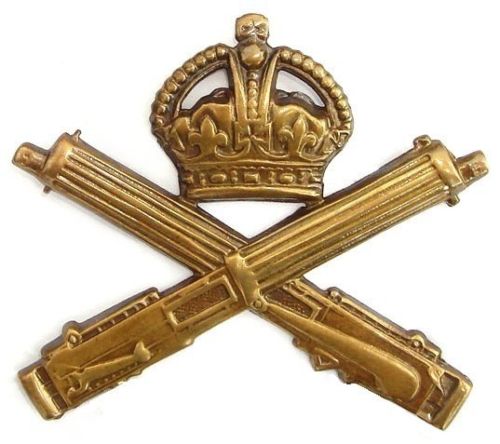 Cousin of George, Frederick and Robert Vickerstaff
Born 3rd October 1896 in Radcliffe on Trent
Baptised 22nd November 1896 at the Wesleyan Methodist Church, Radcliffe on Trent
Married 1: Elizabeth Vickerstaff (sister of Arthur Vickerstaff) on 17 June 1922 at Wesleyan Methodist Church, Radcliffe on Trent. She died in 1944
Married 2: Phyllis Lilian Clarke in 1948 in Bingham district
Died 11th November 1956, age 60. Address 55 Main Road, Radcliffe on Trent.
Radcliffe on Trent School Register
Started school on 23.4.1900
1901 Census
Age four, living with his father Samuel 33, a bricklayer, mother Ada 32 née Scrimshaw and sister Florrie 8 on Bailey Lane, Radcliffe on Trent.
1911 Census
Age fourteen at school. The family was living on Bingham Road, Radcliffe on Trent. Father Samuel was a bricklayer, sister Florrie was a lace finisher.
Military Service
Rank: Sergeant
Service Number: 53288, previously 3617
Military Unit: A Company, 41st Bn, Machine Gun Corps, 14th Division. Formerly 2nd/7th Battalion, The Sherwood Foresters
Theatre of War: France and Flanders, date of entry 18.9.16.
Military records state his was a territorial attestation
Attested: Nottingham 14.12.1914
Height: 5ft. 9ins, weight 131 lbs. Chest 34 ins. Religion: Wesleyan
14.8.16: Discharged from Territorial Force. Transferred to Machine Gun Corps (53288)
13.9.16: British Expeditionary Force. Joined in Carriers
20.9.16: 122 Company, joined in the Field
5.11.16: Dirty boots on parade; 3 days confined to barracks
10.12.16:  Awarded ten days Field Punishment Number 2 absent from parade 11.40 a.m.
24.2.17: Admitted to hospital (sick) with PUO (pyrexia of unknown origin), 3 days
27.2.17: Promoted Acting Lance Corporal
4.3.17: Re-joined Company
26.5.17: Granted Proficiency pay Class II from 14.12.16
4.6.17. 14 days Field Punishment No. 1 for insolence to an N.C.O.
Note: Field Punishment Number One, often abbreviated to "F.P. No. 1″ or even just "No. 1″, consisted of the convicted man being placed in fetters and handcuffs or similar restraints and attached to a fixed object, such as a gun wheel or a fence post, for up to two hours per day. During the early part of World War I, the punishment was often applied with the arms stretched out and the legs tied together, giving rise to the nickname "crucifixion". This was applied for up to three days out of four, up to 21 days total. It was usually applied in field punishment camps set up for this purpose a few miles behind the front line, but when the unit was on the move it would be carried out by the unit itself.
In Field Punishment Number Two, the prisoner was placed in fetters and handcuffs but was not attached to a fixed object and was still able to march with his unit. This was a relatively tolerable punishment.
In both forms of field punishment, the soldier was also subjected to hard labour and loss of pay. (Wikipedia)
21.7.17: Proceeded on course of aeroplane recognition in the field
8.9.17: Rest camp
20.9.17: Corporal
16.3.18: Leave to U.K. to 30.3.18
3.5.18: Admitted to hospital with scabies
7.10.18: Promoted Sergeant
14.5.19: Granted 28 days furlough
Medals Awarded: British War and Victory, received March 2 1922
Military Personnel Address on 1918 Electoral Register
Main Road, Radcliffe on Trent
1921 Census
Address: Main Road, Radcliffe
Employment: hosiery warehouseman, Drewry and Edwards, Stamford Street, Nottm
Household: father Samuel, bricklayer, mother Ada, sister Florence, pattern maker, lace, A E Lee and Co, Stamford Street, Notttm
1922 Electoral Register
Address: Main Road, Radcliffe on Trent
Household: living with parents Samuel and Ada
1939 Register
Address: Sydney Grove, Radcliffe on Trent
Occupation: hosiery warehouseman in charge of ladies hose, folding department
Household: living with Elizabeth Vickerstaff, born 5.2.1891 and father Samuel, a building contractor (born 28.5.1867)
Reasons for inclusion on Radcliffe on Trent Roll of Honour
Born and lived in Radcliffe on Trent.