ALBERT EDWARD SEXTON 1885–1954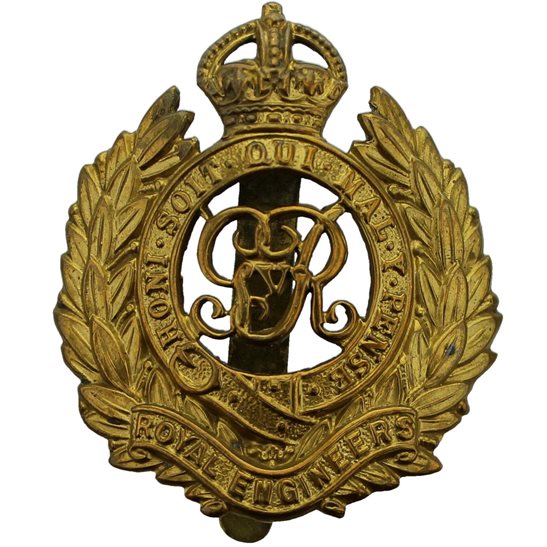 Born 6th March 1885, Radcliffe on Trent
Baptised 5th April 1885 St Mary's Church, Radcliffe on Trent
Married 6th July 1905 to Elsie Carter, Little Easton, Essex
Died 25th March 1954, Daventry, age 69
1891 Census
Age 6, living in Knebworth, Herts with father James, railway signalman, mother Elizabeth, brother James H. 10, sisters Elizabeth S. 8, Maud M. 7 and Florence 2.
1901 Census
Age 16, living in Knebworth, Herts with mother Elizabeth (listed as Wife not Head – his father is absent) and brothers James H. 20, Herbert 6, Reginald 4, Cecil 4 months. He is employed as a Post Office messenger.
1911 Census
Age 26, living at Cross House, Braunston Rd, Daventry with wife Elsie, age 23 and his sister in law Hilda Carter. He is employed as a Sorting Clerk and Telegraphist (Post Office). Married 1 year.
Military Service
Rank: Sapper
Service Number: no. 56640
Military Unit: Royal Engineers
Theatre of War: France and Flanders
Attested 5 Nov 1914. Northampton,
Age 29 years 7 mths. Height: 5ft 6¾ins, chest 36½ins. Occupation Telegraphist.
Address at date of attestation: Daventry, Northants.
Next of kin wife: Elsie Sexton, Kingsley Avenue, Daventry employed as a Telegraph operator during the war.
5.11.14:  4th Prov. Company, RE
10.11.14: Certificate of Trade proficiency: Certified as a 'Very Good' Telephonist (Office)
18.11.14: Transferred to 22nd Signal Company
4.9.15: France
13.11.15: Admitted to hospital
20.11.15: Discharged to duty
25.11.15: Re-joined from hospital 22 Division Signallers
19.9.17: With unit
16.2.19. Embarked at Sal for UK via Tarants? with a view to 21 days leave. To be credited with Ration Allocation for period of leave. To be retained in UK in expiation of furlough under Authority Demob Instructions BSF No.10 Para 65. Df 24.1.19'
20.3.19: Bedford A Signal Depot No.73
1.4.19: Proceeded to dispersal Purfleet
3.4.19: No.1 Dispersal Unit Purfleet: Medical category A1.
30.4.19: Transferred to Class "Z" Army Reserve on demobilization. Kingsley Avenue, Daventry.
Medals Awarded: 1914-15 Star, 10 Sep 1920, British War, 17 Jan 1923, Victory, 26 Aug 1921
Military Personnel Address on 1918 Electoral Register
No reference
Other information
Address at date of death 15 Kingsley Avenue, Daventry, Northants.
Reason for inclusion on Radcliffe Roll of Honour:
Born in Radcliffe on Trent (had moved by the age of six)