WALTER RICHARDSON 1882–1929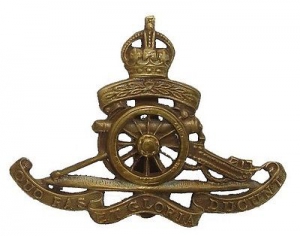 Born Oct 26th 1882 at Woodborough, Notts.
Married 26th September 1905 to Emma Vickers, children Dorothy, Edna, Charles Frederick, Hilda, Walter, Eric
Died 6th April 1929. Buried in Radcliffe  on Trent cemetery
1891 Census
Age 8 living on Main Street, Woodborough with father William a framework knitter, mother Harriet a shopkeeper, brothers Charles 11 and Frederick 6 months and sisters Ada 6 and Ann Mary 4.
1901 Census
Age 18 lodging in Paper Mill Cottages, Lowdham, the house next door to his parents, with his brother Charles and retired farmer John Sowter.
1911 Census
Age 28 living with wife Emma and 2 daughters Dorothy Mary, 3 and Edna, 1 in Albert Street, Radcliffe on Trent. He is employed as a domestic groom.
Military Service
Service number: 63152
Regiment: Royal Field Artillery
Rank: Shoeing smith/driver
Enlisted: 23 December 1914
Discharged: 15 August 1918 due to tuberculosis of the lung
Awarded a Silver War Badge: 435714
Initially in August 1918 and confirmed on 19th July 1920 he was assessed at 100% degree of disability, a pension of 40/- for himself and an additional 29/6d for his wife and 4 children. On 15th September 1920 this was reduced to 60% and on 14th September 1921 a further  reduction to 40%, a pension of 16s for himself and 14s 2d in respect of his wife and children. His pension continued according to the pension record card until 11th September 1923.
Military Personnel Address on 1918 Electoral Register
Bailey Lane, Radcliffe on Trent
Other information
By 1920 he is employed as a gardener.
From the 1922 Electoral Register
Address: Bailey Lane, Radcliffe on Trent
Household: Walter living with wife Emma
Reasons for inclusion on the Radcliffe  on Trent Roll of Honour
Lived and died in Radcliffe on Trent.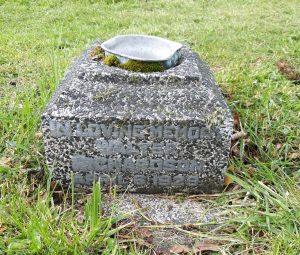 Radcliffe on Trent cemetery