THOMAS STRATTON/TOM STRATTON/TOM CHAPMAN 1889–1949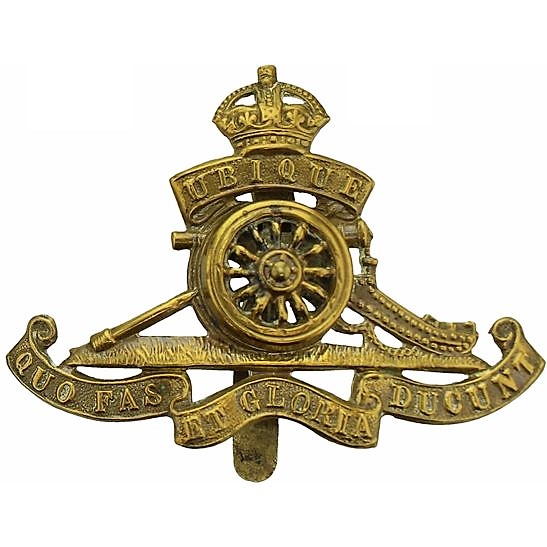 Known as Tom and Thomas
Born: 13th July 1889 in Forty Foot Bridge, Ramsey, Huntingdonshire. His name is recorded as Tom Chapman on the birth register, mother Emily Chapman.
Married: Mary Jackson (born 16th October 1896)
Children: Margaret E. born 26th August 1918 in Birkenhead, Jean D. born 5th October 1919, Mary A. born 11th November 1920 in Nottingham, Alexander Frank born January quarter 1924 in Bingham district and Alexena E. born January quarter 1930 in Bingham district.
Died: 31st January 1949 in Nottingham district
Emily Kate Chapman married Frank Stratton at Ramsey Church in 1890. The banns were read in Benwick Church on 2nd November 1890. It is not known whether Frank Stratton was Tom's father. Tom used the surname Stratton as an adult; it appears on his pension record card and in the hospital minutes. The name 'Thomas' appears on official records although he is recorded as Tom on the birth register. His death is registered under the name of Thomas C Stratton. His children all have the surname Stratton.
1891 Census
Tom Chapman was living at the George Inn, High Street, Benwick, Cambridgeshire with Frank Stratton, 26, butcher and publican, his wife Emily, 23, who was Tom's mother, and a domestic servant, Sarah Jane Allen, 18.
1911 Census
Unable to find him in 1901 and 1911 under the name Chapman or Stratton. It is possible that he had enlisted in the army.
In 1911 Frank and Emily Stratton were living at 81 Salisbury Street, Radford, Nottingham with their son Ernest Stratton, 20, skate attendant at a skating rink. Frank was a hotel waiter.
In 1914 T Stratton was an attendant at Notts County Asylum who left his employment to serve in  the Great War. His military unit, listed in the hospital records, was the Royal Field Artillery. It is highly likely that he had been a regular soldier who had completed his time with the colours and then worked as an asylum attendant; he was called up immediately war was declared in August 1914, as were all reservists.
Military Service
Rank: Acting Sergeant, previously Gunner
Service Number: 146590, formerly 47957 RFA
Military Unit: Royal Garrison Artillery, formerly 117 Battery, 26 Brigade, RFA
Theatre of War: Unconfirmed, date of entry 15.8.14
There are no surviving service records for Thomas Stratton. The following information is from Forces War records, WW1 Service Medal and Award rolls, Medal Rolls Index cards and Pension record card:
1.10.14:  Wounded: Listed as being at 1st Eastern General Hospital, Cambridge
14.2.16: Transferred from Royal Field Artillery to Royal Garrison Artillery
2.10.19: Discharge
Address 81 Salisbury Street, Radford. Later changed on the card to 8 Henson Road, Radcliffe on Trent
3.10.19: Awarded a 30% disablement pension due to gunshot wound to right shoulder: a weekly payment of 13/- plus 7s/1d for his wife and children.
1.11.22: Pension reduced to 8s/8d plus 4s/8d for his wife and children (20% disablement).
Medals Awarded: 1914 Star, British War and Victory. Qualifying date for 1914 Star: 16.8.14
Other information
The Notts. County Asylum annual reports for 1916 record that he was wounded.
The 1919-1924 Minutes for Notts. County Asylum report that he was a staff male nurse who returned to duty at the hospital on 7th October 1919. His wages were 48 shillings a week plus a war bonus of 12 shillings and staff money of 4 shillings giving him a weekly payment of £3 4shillings.
1918 and 1919 Electoral Rolls
Listed as a naval/military voter living at 81 Salisbury Street, Radford, Nottingham with Frank and Emily. Emily died later in 1919.
1920 Electoral Roll
Living at 81 Salisbury Street, Radford with Frank Stratton who died later in 1920.
From the 1939 Register
Occupation: Mental nurse
Address: Notts. County Mental Hospital
Household: Tom was living with his wife Mary, unpaid domestic duties, Margaret, shop assistant, Jean, dress cutter, Mary, stock room keeper and two other people whose records are officially closed (probably his two younger children).
Other Information
Entries from the 1939 Register showing staff at Radcliffe Mental Hospital (formerly Notts County Asylum) were cross referenced with the lists of staff who were on active service between 1914 and 1918.  Tom is the only ex-serviceman who was still employed at the hospital in 1939.  Tom and family were living at Top Lodge, Hospital Drive, Radcliffe-on-Trent at the time of his daughter Margaret's marriage in August 1940 (Nottingham Journal).
Tom was living in Cropwell Bishop, Nottinghamshire at the date of his death in January 1949. His widow Mary married Harold Shelton in October quarter 1950 in Bingham district.
Reason for inclusion on Radcliffe on Trent Roll of Honour
Worked in the parish of Radcliffe on Trent at Notts County Asylum before the war and Radcliffe Mental Hospital after the war.