H.W.DAVIES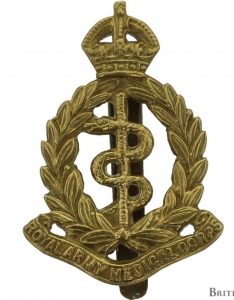 H. W. Davies was an attendant at Notts County Asylum (Saxondale) when war was declared. He served in the Royal Army Medical Corps and was wounded at some stage before the end of 1915. It has not been possible to confirm his identity.
There are a number of men listed on the Medal Rolls Index Cards named H. W. Davies and who served in the Royal Army Medical Corps, one of whom is Private 32929 Herbert Walter Davies. He is listed as an asylum attendant in Derby on the 1911 Census. He enlisted on 8.9.14, entered France on 21.2.15 and was discharged due to wounds on 28.2.16. His year of birth is given as 1891 on his pension record card. Another man, Private 969298 Herbert William Davies, enlisted on 9.12.15 and was discharged on 14.12.18 due to sickness, three years later than the discharge entry recorded in the Annual Reports of Notts County Asylum 1911—1915. No military records have been found for a third man, Private 42325 H.W. Davies, being discharged due to wounds. It is possible, therefore, that of these three men Private 32929 Herbert Walter Davies is the most likely man to have worked at Notts County Asylum. However, there is no definite proof.
The Annual Reports of the Chief Medical Officer of Notts County Asylum for 1911–1915 show that 37 members of staff had left to join the forces since the outbreak of war. Two had been killed: Draper and Voce (see biographies). Nine had been wounded before the end of the year (1915), including H.W. Davies. 'Wounded and discharged' is typed next to his name, which can be found in the Annual Reports under the list of 'members of staff who joined HM Forces since the outbreak of war'. His military unit is recorded as the Royal Army Medical Corps.
Herbert Walter Davies, the most likely person to have worked at the asylum, was born 1891 in Mickleover, Derby. The 1901 Census shows he was nine years old, living on Asylum Lane, Mickleover with father William 36, asylum attendant, mother Lucy 36, sisters Louisa 10, Ellen 6 and brother Jack, ageone. In 1911 he was 19, living and working as an asylum attendant at Derby Borough Asylum, Rowditch, Derby. Name given is Walter.
No detailed service records are available for Herbert Walter Davies.  The following information is taken from his medal rolls index card, pension record card, silver war badge record and www.forces-war-records.co.uk:
Military Service
Rank: Private
Service Number: 32929
Military Unit: Royal Army Medical Corps
Theatre of War: France
8.9.14​: Enlisted
21.2.15: Entered France
Wounded
19.5.15: Listed as wounded on the War Office Casualty list. Attached to Monmouthshire Regiment (Territorial Force), 2nd Battalion
28.2.16: Discharged due to wounds
He received a weekly pension of 40 shillings (£2) for 100% disablement due to a gunshot wound to the head. This was reduced to 36 shillings (£1.80p) for 90% disablement from 14.12.21.
Medals Awarded: 1914–1915 Star, British War and Victory. He received a Silver War Badge, no. 51289
Address in 1920: Strathavon, Western Road, Mickleover, near Derby
Died 5th January 1983
Reasons for inclusion on the Radcliffe on Trent Roll of Honour
Worked in the parish of Radcliffe on Trent at Notts County Asylum.