GEORGE SMITH 1889-?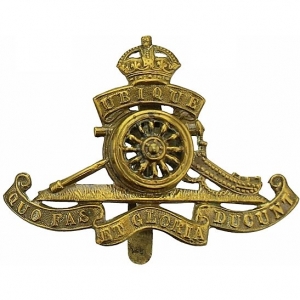 Born 1889 in Mickleover, Derbyshire.  George was baptised on 13th October 1889 at All Saints Church Mickleover; mother Lavinia Smith.
1891 Census
Age 2, living on Common End, Mickleover with his widowed grandmother Miriam Smith, 53, a charwoman. In 1891 George's uncle William and aunt Emma Ayre were living next door to George and his grandmother Miriam.
1901 Census
Living on Asylum Lane, Mickleover with his uncle William and aunt Emma Ayre.  Also living there were William's brother Alfred and niece Gladys Baggley.  His grandmother Miriam died in April 1897.
1911 Census
Age 22, working as an attendant at Notts County Asylum, Radcliffe on Trent.
Military Service
George is recorded in the Notts County Asylum (Saxondale) records an attendant who served in the Royal Garrison Artillery during the war. It has not been possible to find further service information about him to date as there are too many George Smiths in the Royal Garrison Artillery to reach a definite conclusion.
Other Information
George resigned from his position of Staff Nurse at Notts County Asylum on 2nd January 1920.  He registered as a mental nurse on 21st March 1924 (UK & Ireland Nursing Registers 1898-1968). He was living at The Cottages, Mental Hospital, Mickleover at the time. The Nursing Registers show that he continued to renew his mental nurse registration through to 1931. The register records that he had moved to 6 Edmunds Square, Mickleover by 1928.  He lists his nursing qualifications as 'Experience gained from 1909-1912 at Derby County Mental Hospital, Mickleover'.
Reasons for inclusion on the Radcliffe on Trent Roll of Honour
Worked in Radcliffe on Trent at the Asylum