Baptismal Records
During the 2014-18 centenary of the First World War, an increasing amount of information has become available online for researchers. Findmypast.co.uk, for instance, now has an extensive data base of baptismal records. The Radcliffe on Trent WWI researchers are using the data to add information to their online biographies of men and women who were actively involved in the war. Baptismal records help confirm an individual's year of birth, where their family was living, the family's religious affiliation (Church of England, Wesleyan, etc.) and their identification with particular communities.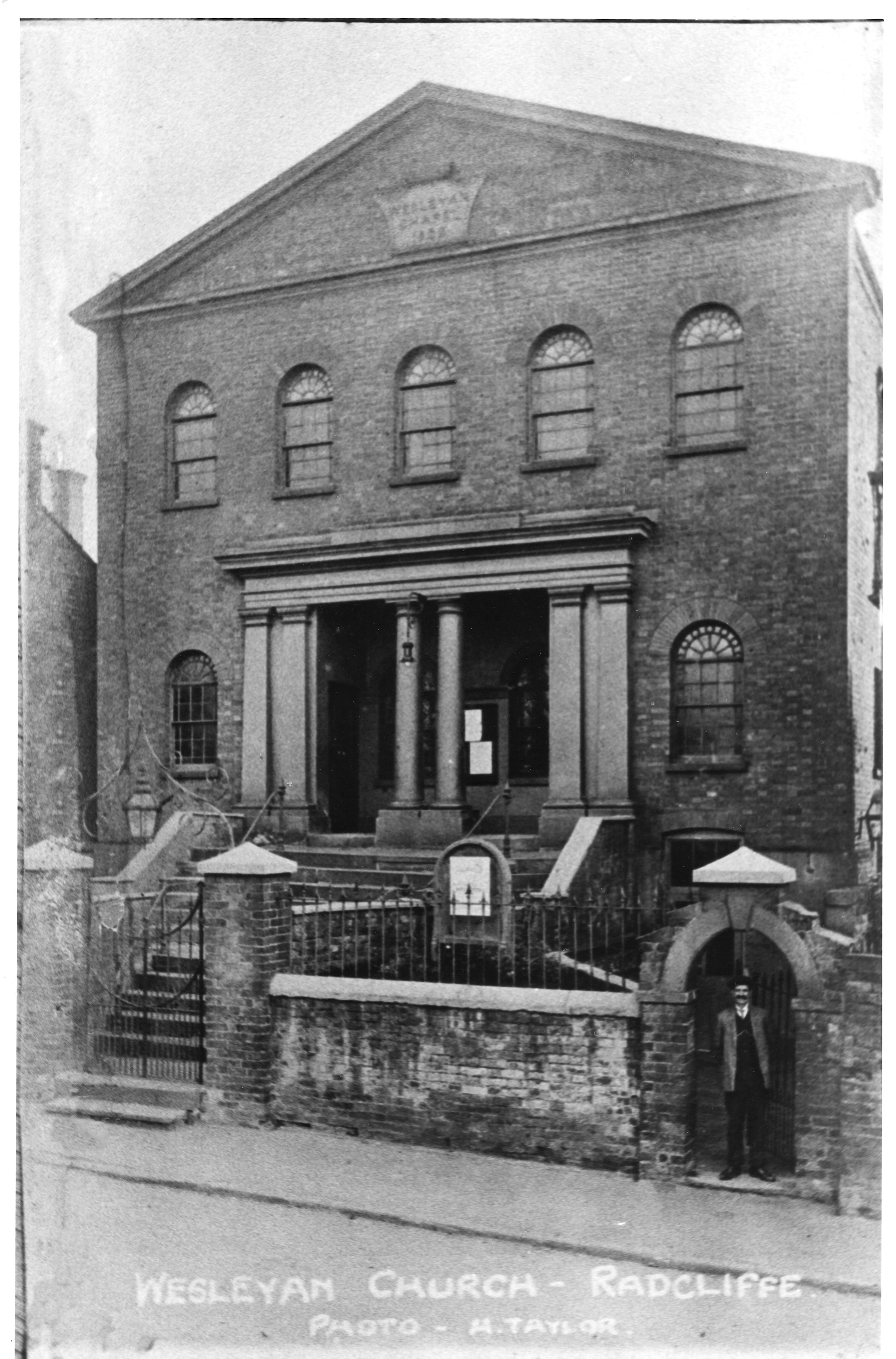 Wesleyan Chapel, Radcliffe on Trent
Photograph courtesy of the Taylor family
We are currently in the process of updating as many biographies as possible with details of each individual's baptism. The records show that a significant number of servicemen were either baptised in Radcliffe on Trent or nearby at St Edmund's Church, Holme Pierrepont, a small neighbouring village which was home to many families who were agricultural workers for Earl Manvers.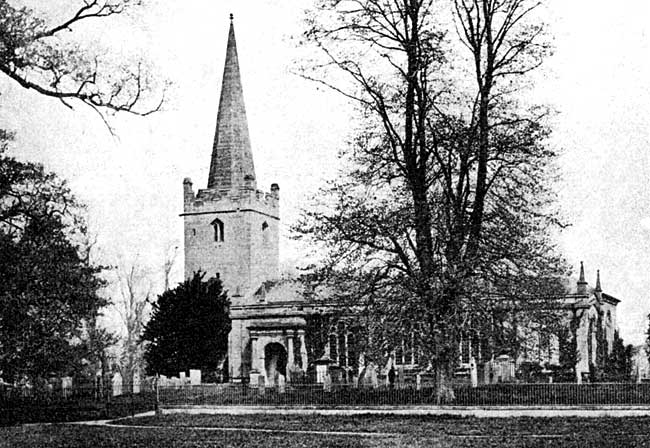 St Edmund's Church, Holme Pierrepont
Baptismal records from further away in Nottinghamshire and other parts of the country help identify those who moved to Radcliffe at a later date. When the baptismal records are looked at in conjunction with censuses, electoral registers, the 1939 Register and death records, it becomes possible to build a picture of a man and woman's life over many years. The records show that many men who were baptised and brought up in Radcliffe on Trent returned to their home village after the war was over and resumed their former employment. Women were more likely to leave Radcliffe on Trent as time went on, whether or not they were married. There are only four women on our data base who were born, lived and died in Radcliffe. Three of them were schoolteachers; Zilla Barratt, Agnes Foster and Helen Packwood. The fourth woman, Cissie Wesson, was a Red Cross clerical worker during the war and her family of origin, Bemrose, had been in the village for several generations.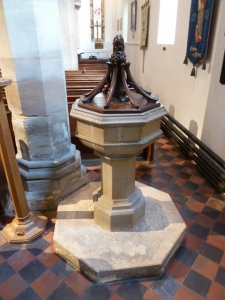 The Font, St Mary's Church, Radcliffe on Trent
This website currently contains over four hundred biographies of servicemen, which are available by clicking on the top menu button 'servicemen' and following the links. The website also hosts an expanding collection of women's biographies which can be found under the top menu button 'Radcliffe women'. Servicemen from Holme Pierrepont are listed separately under 'Holme Pierrepont' on the home page. Baptismal records are currently being added to the databases as information emerges.